Defiquant unveils an AI-powered crypto trading bot that offers automated, emotionless, and swift decision-making for traders. New users receive a $10 credit to experience the bot's capabilities, which include a variety of trading strategies and an affiliate program. Defiquant's innovative system is designed to optimize trading across cryptocurrency exchanges with efficiency and precision.
London, UK, Nov. 07, 2023 (GLOBE NEWSWIRE) -- Defiquant, an innovative leader in the cryptocurrency market, is thrilled to announce the launch of its latest offering – a state-of-the-art artificial intelligence (AI) trading bot designed for the volatile investment landscape of digital currencies. This groundbreaking tool arrives amidst the burgeoning growth of the cryptocurrency sector, which has seen an unprecedented rise in both asset number and value, particularly reaching its peak in October 2023.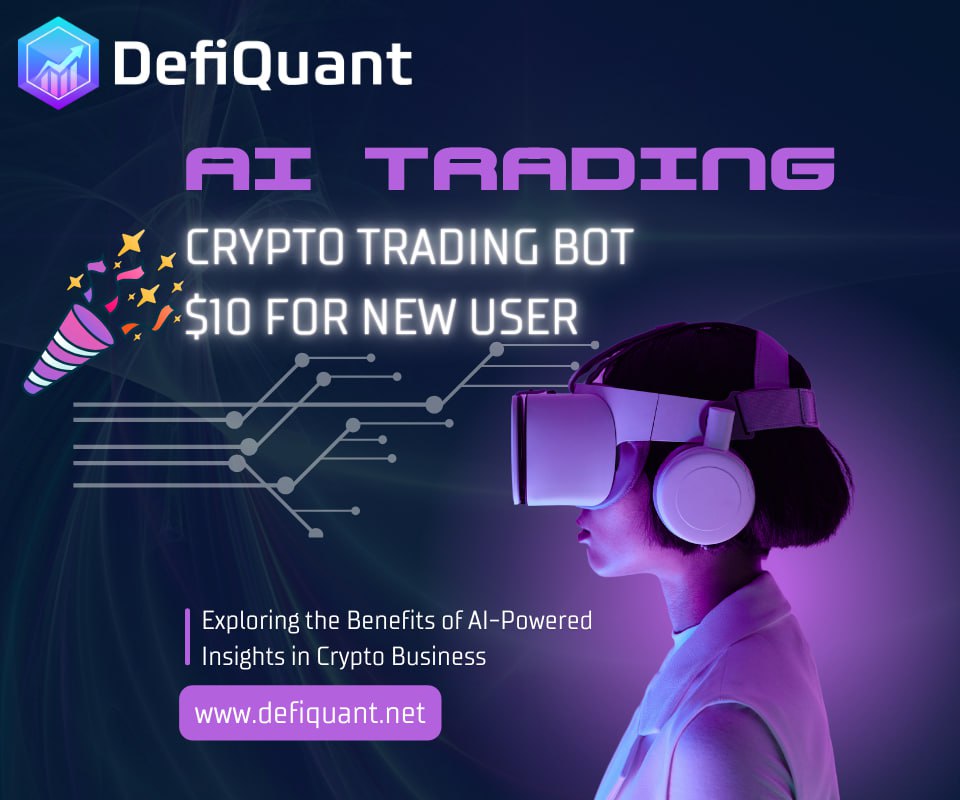 Cryptocurrencies, known for their high-risk investment nature, operate independently from central banks and are maintained by a decentralized network of volunteers using specialist software. This decentralization not only safeguards the system against singular points of failure but also provides a unique earning potential for participants. Defiquant taps into this potential through its advanced AI technology, enhancing investment strategies and trading precision.
AI and Cryptocurrency: A Harmonious Integration
AI has transformed sectors across the board, from generating digital art to driving complex applications like ChatGPT. Defiquant leverages this limitless technology, integrating it with the constant ebb and flow of the crypto market, to provide a trading bot that surpasses the conventional trading systems.
Introducing the Defiquant AI Trading Bot: The Future of Crypto Investments
The Defiquant AI trading robot embodies a new era of financial market transactions. It is not just a trading system but a sophisticated ally that performs round-the-clock market analysis, strategy development, and transaction execution - all without the need for human intervention.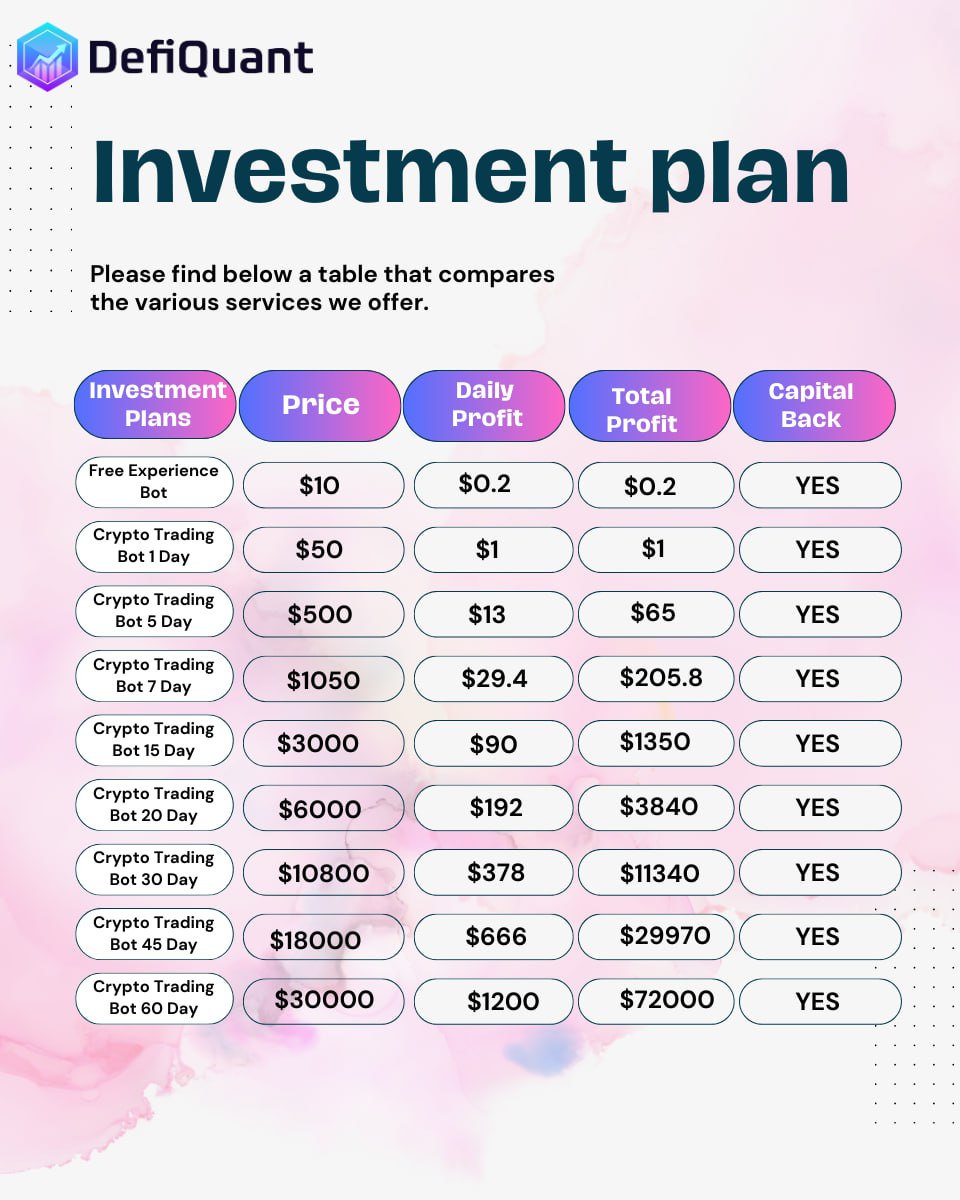 Key Advantages of the Defiquant AI Trading Bot Include:
$10 Welcome Offer: A generous introduction for new users, granting a $10 credit to engage with the Free Experience Bot.
Automated Trading: The bot provides a hands-off investment experience, autonomously executing trading strategies.
Emotionless Trading: AI's objectivity significantly reduces losses that often stem from human emotional biases.
Rapid Decision-Making: With the ability to analyze data at extraordinary speeds, the bot enables users to capitalize on fleeting market opportunities.
Diverse Strategies: From trend tracking to arbitrage, the bot employs a multitude of strategies, optimizing profitability.
Furthermore, Defiquant has instituted an attractive affiliate program that rewards users for expanding the platform's reach through referrals.
About Defiquant
Defiquant sets a new standard in AI-driven trading with a reliable and efficient system that enhances performance while mitigating risk. The platform's AI swiftly calculates optimal buying and selling points across exchanges, ensuring swift execution of trades to capitalize on market advantages.
Website: https://Defiquant.net
Disclaimer: The information provided in this press release is not a solicitation for investment, or intended as investment advice, financial advice, or trading advice. It is strongly recommended that you practice due diligence (including consultation with a professional financial advisor) before investing in or trading securities and cryptocurrency.
CONTACT: For media inquiries, please contact:
Name: Allen Heery
Position: Media Representative
Email: info-at-Defiquant.net