Defiquant has launched advanced AI-powered crypto trading bots, offering automated, emotionless, and adaptive trading strategies for all levels of investors. This innovation simplifies and optimizes cryptocurrency trading, marking a significant advancement in the digital currency market.
LONDON, ENGLAND, Nov. 16, 2023 (GLOBE NEWSWIRE) --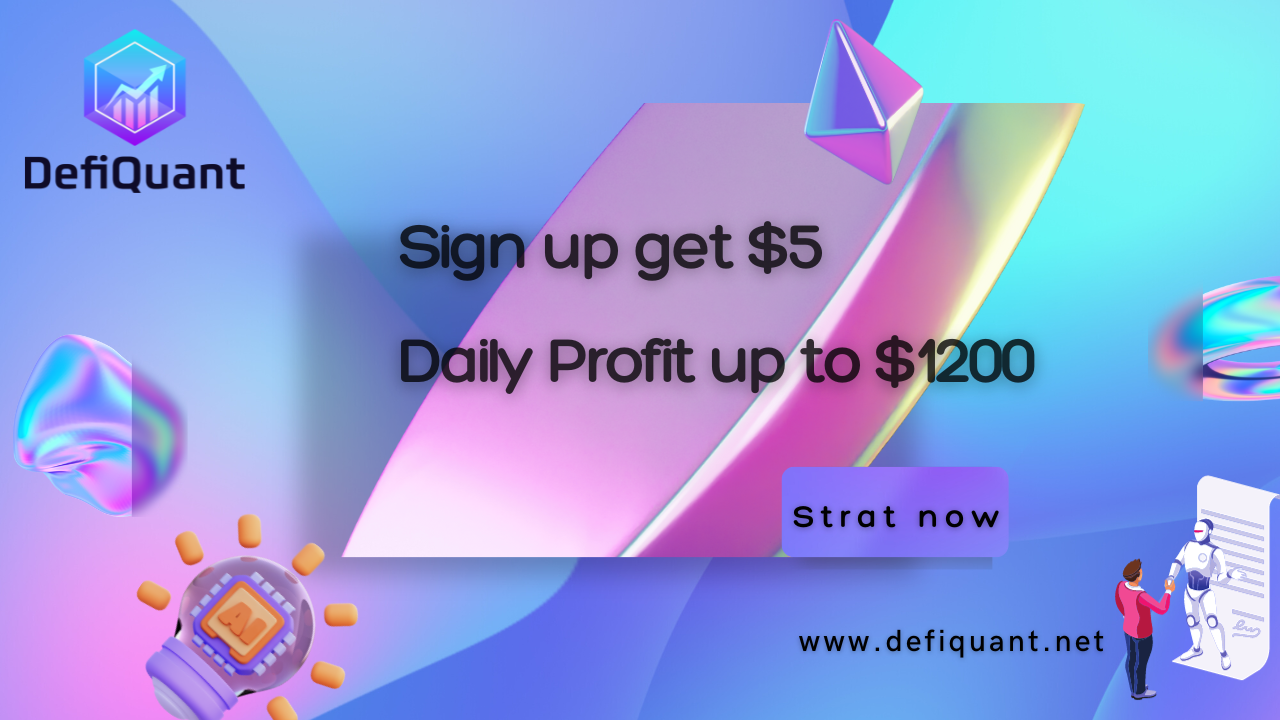 In a significant move that marks a new era in cryptocurrency trading, Defiquant has proudly announced the launch of its advanced crypto trading bots, designed to revolutionize the way investors interact with the digital currency market. These state-of-the-art bots are engineered to provide users with an unparalleled trading experience, combining the latest in artificial intelligence (AI) with sophisticated automated strategies.


Revolutionizing Cryptocurrency Trading with AI-Powered Precision
Defiquant's trading bots are more than just tools; they are intelligent partners in cryptocurrency trading. With the integration of AI, these bots analyze market trends, predict price movements, and execute trades with a level of speed and accuracy far beyond human capabilities. This technology ensures that Defiquant users are always ahead of the curve in the fast-paced and ever-evolving crypto market.


Key Features of Defiquant's Crypto Trading Bots:
Advanced Automated Trading: The bots automate the entire trading process, from analysis to execution, enabling users to benefit from opportunities around the clock without constant monitoring.
Emotionless Decision-Making: By eliminating emotional biases, Defiquant's bots ensure rational and strategic decision-making, thus enhancing the potential for profit.
Adaptive Strategies: Whether it's a bull or bear market, these bots are programmed to adapt to various market conditions, employing a range of strategies like trend tracking, arbitrage, and quantitative analysis.


Empowering Traders of All Levels
Designed for both seasoned traders and novices, Defiquant's trading bots simplify the investment process. Users can take advantage of the platform's user-friendly interface and comprehensive support system to navigate the crypto trading landscape with ease and confidence.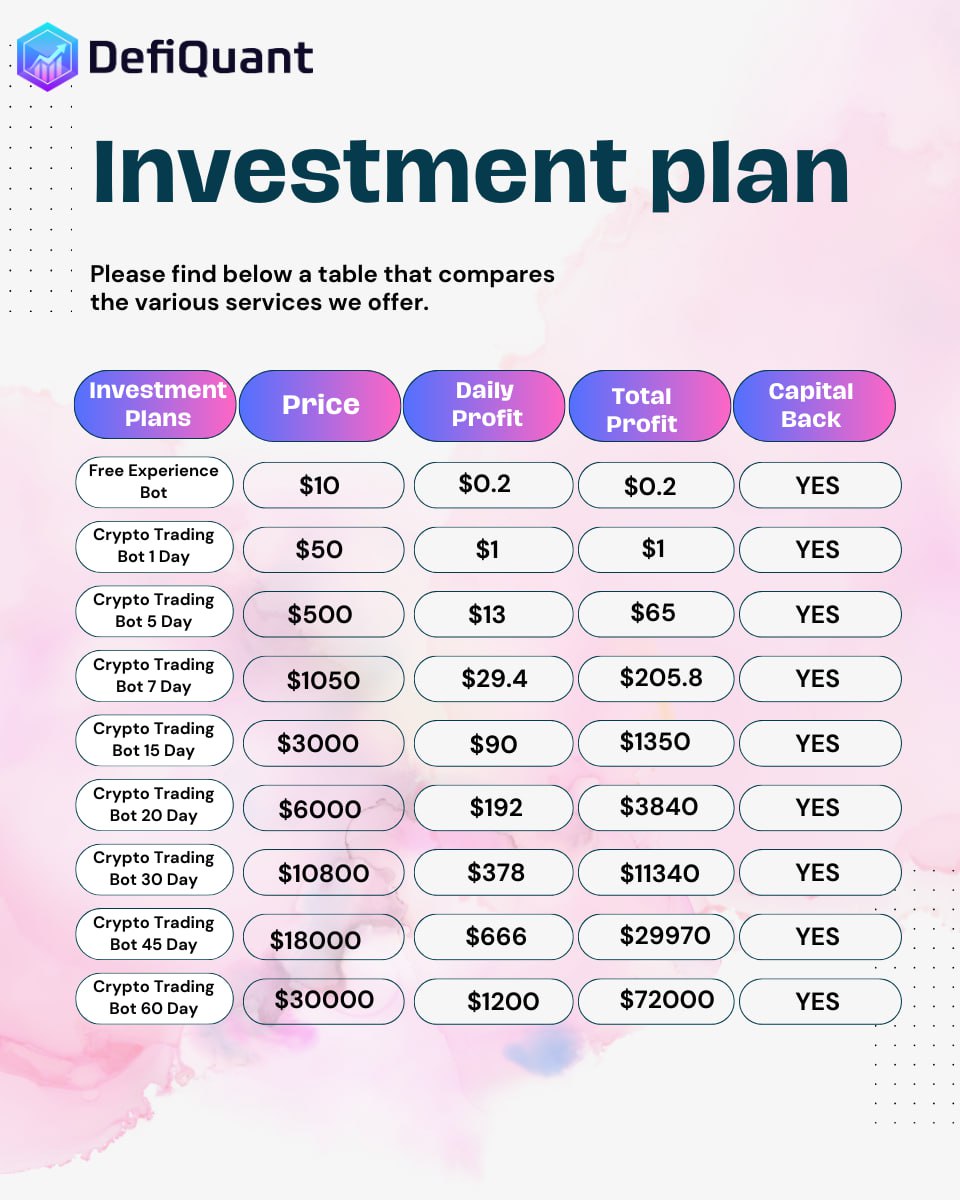 About Defiquant
Defiquant stands at the forefront of financial technology innovation, specializing in cryptocurrency trading solutions. With a commitment to reliability, efficiency, and precision, Defiquant is dedicated to empowering investors by providing advanced tools that are critical for navigating the complexities of the cryptocurrency markets.


Join the Trading Revolution
To experience the cutting-edge capabilities of Defiquant's crypto trading bots, visit www.Defiquant.net. Embrace the future of trading where technology meets opportunity.


For More Information, Contact:
Name: Allen Heery
Position: Media Representative
Email: info@Defiquant.net
Website: https://Defiquant.net


Disclaimer: The information provided in this press release is not a solicitation for investment, or intended as investment advice, financial advice, or trading advice. It is strongly recommended that you practice due diligence (including consultation with a professional financial advisor) before investing in or trading securities and cryptocurrency
CONTACT: Allen Heery
info at Defiquant.net