Lightningworks is redefining comics and manga with interactive comic book NFTs and P2E gaming
San Jose, Costa Rica, June 16, 2023 (GLOBE NEWSWIRE) -- LightningWorks (https://lightningworks.io/) the company built to immortalize comic books in the digital age by combining them with interactive games and NFTs, announced that its founder, Geoff McCabe, invested $2.5 million USD in seed funding to realize his vision. After bootstrapping the company since 2020, the company is now ready to move ahead with go to market initiatives for the world's first NFT comic book. 

"Nostalgia and wonder are not confined to a single generation," declared McCabe. "The thrill of owning a limited-edition work of storytelling art remains just as exhilarating for me today as it did when I was a child. However, as the world becomes increasingly digitized, there is a risk that collectible comic books may fade into obscurity. I refuse to let that happen. That's why I have committed my life savings to realize my dream of preserving the magic of comic books in the digital realm. By digitizing legendary characters and immortalizing comic books as NFTs, we are not only safeguarding their cultural significance but also revolutionizing the way stories are told."
If the first modern comic appeared a century ago, today an iconic edition like Action Comics #1 can bring more than $3 million at auction. But as digitization strides forward, the chance to collect a unique item has been waning. McCabe's project is timely considering that the manga and comic books industry is growing at 16% CAGR and global market size is over USD$10 Billion globally, all while fans' consumption habits are changing.
"The business of comics is far larger than most people realize. Although sales are over ten billion per year, the characters, movies, toys, and other merchandise are over $200 Billion and rapidly growing.  Spider Man alone is said to be worth $4-6 Billion", said McCabe.
In response to the new challenges and possibilities of the digital age, Lightningworks is redefining comics and manga with interactive comic book NFTs with connected P2E gaming. Its epic tale Siege Worlds Zero merges the classic comic genre with gameplay. Readers can ally with other fans to solve puzzles, engage in battles and share adventures from the comic stories in a heroic digital world.
Fans who own a copy of Siege Worlds Zero or the "LightningWorks Portal" will be able to influence the outcome of their favorite stories, mint their own comic creations using a Derivative IP License, and own unique digital collectibles within the comic universe. Each NFT holds intrinsic value and can be traded, sold, or showcased within the LightningWorks ecosystem.
"The future of Web3 Entertainment is not just about allowing customers to own their stuff, but to involve them as co-creators in a story universe we build together", said McCabe.
With their unique deflationary NFT tokenomics, called Forging, users can combine two or three comics (common, uncommon, rare, epic, legendary) to create a new one with a rarer tier, including the possibility to get one of four secret tiers.  This system mimics paper comics, which have a constantly-reducing supply too, and makes their digital counterparts more inherently collectible.
The platform also enables artists, writers, and creators. Using A.I. technology, talented individuals can bring their visions to life, monetize their creations, and connect directly with their audience. Lightningworks aims to nurture a community where creativity flourishes, and the potential for artistic expression is boundless, reshaping the way we experience stories and entertainment.
LightningWorks
LightningWorks (https://lightningworks.io/) tells legendary stories through interactive comic books, NFTs and Web3 gaming. Developed by Geoff McCabe, Co-Founder of top-65 cryptocurrency $DIVI, Games Interactive and Founder of VirtualRealityTimes.com along with Jordan Fiksenbaum, the former head of marketing for Cirque du Soleil, with over $5 Billion in sales, LightningWorks brings comic books to the world of Web3, reviving the industry and empowering its fans to create, play, earn and own through NFTs and blockchain.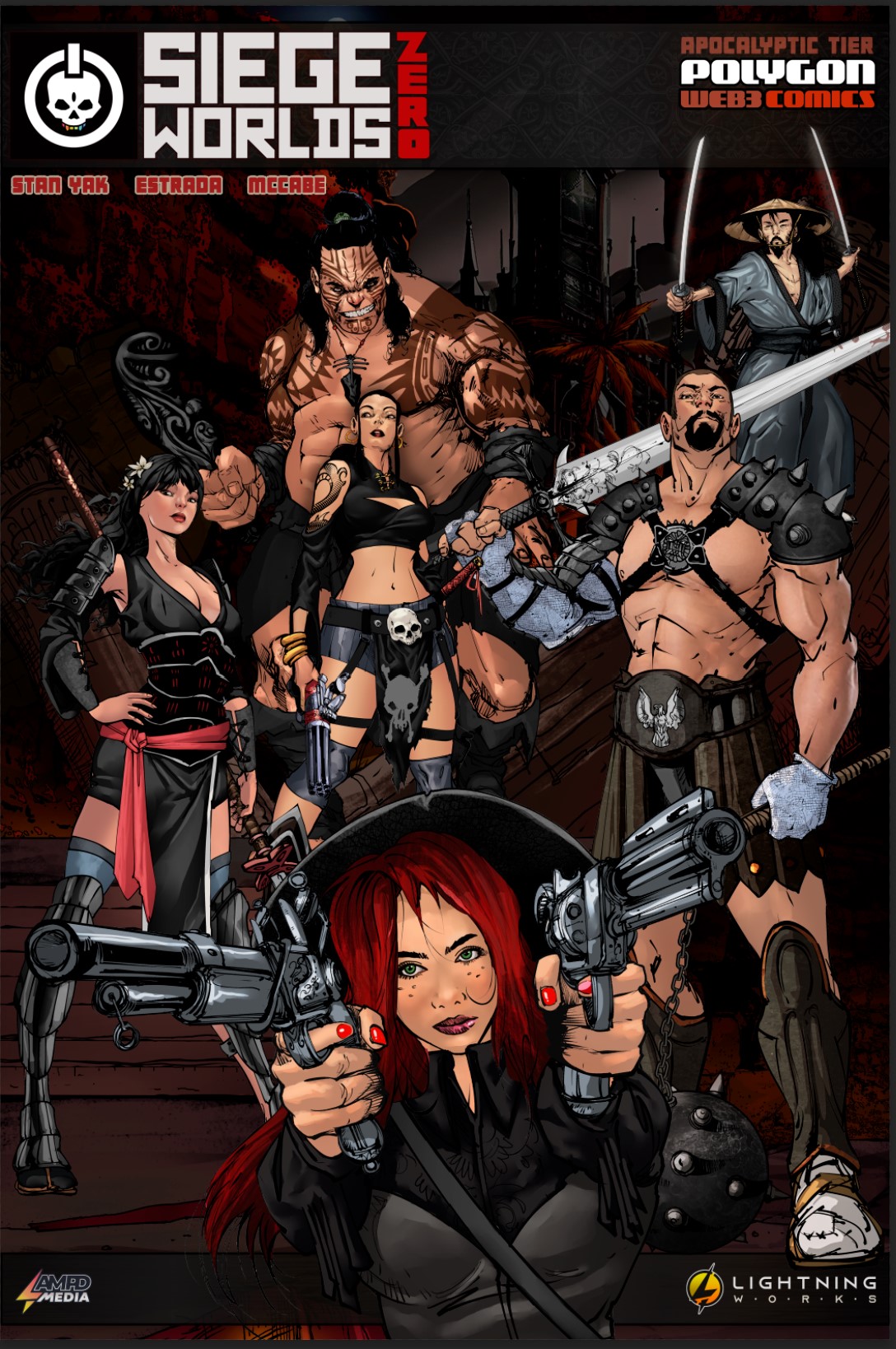 CONTACT: Media Contact: lightningworks@transformgroup.com