AUSTIN, TX, Aug. 22, 2023 (GLOBE NEWSWIRE) -- In a world where esports and blockchain often remain parallel universes, Dubbz stands out as the bridge. As a pioneering SaaS and esports platform, Dubbz merges the thrills of esports with the transformative capabilities of blockchain, offering a fresh approach to game monetization and effortless onboarding into the web3 space.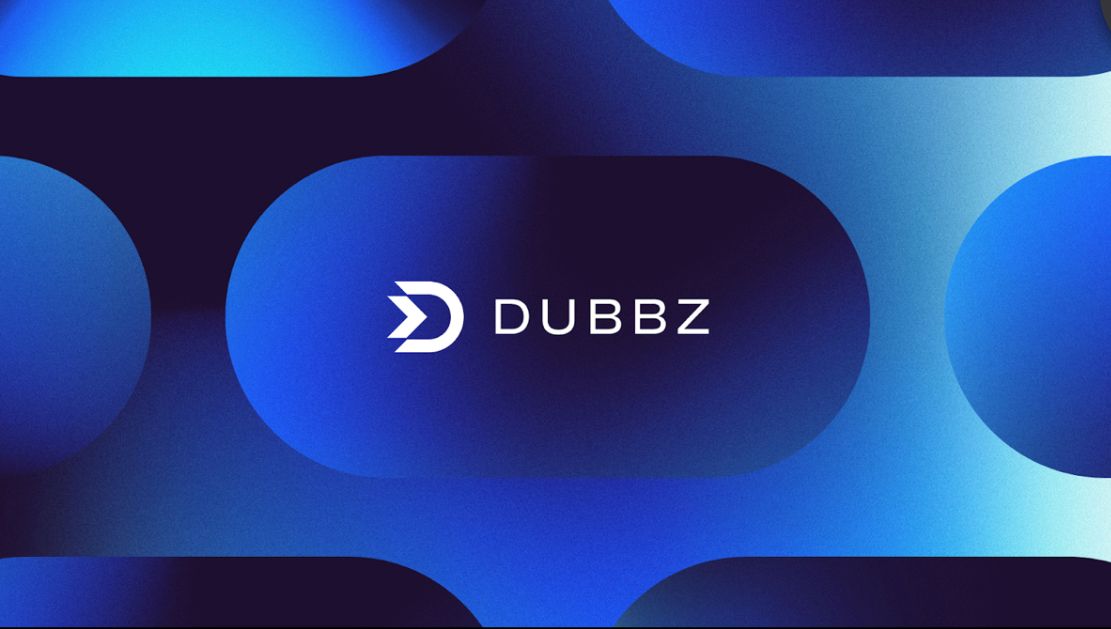 In the sprawling landscape of over 3 billion global gamers, monetization remains a persistent challenge for developers. Conventional methods, from intrusive ads that tarnish gameplay to gimmicky in-app purchases compromising competitive fairness, are increasingly losing their appeal. While web3 offers promising new avenues for monetization in gaming, its current implementations fall short. Tokenized economies in web3 games often lean on fragile models, relying on an unending influx of players and ascending token prices. Additionally, the technical barriers, such as the necessity for specialized web3 wallets and game-specific tokens, turn away traditional gamers unfamiliar with these intricacies.
Recognizing these pitfalls, Dubbz adopts a refreshing focus on wagering and competitive play as the core of its monetization strategy. By sidestepping conventional methods, Dubbz allows developers to capitalize on the genuine competitive spirit of their players. This authentic engagement not only ensures a richer gaming experience but also leads to much greater revenue potential. Amplifying these benefits, Dubbz harnesses the power of blockchain technology. Beyond just transparent, secure transactions, operating on the blockchain unlocks a realm of opportunities for gaming: real ownership of in-game assets, interoperable assets transferable across different games, and innovative mechanisms to deepen player engagement. It's a game-changer, offering both developers and gamers a platform where competition, trust, and innovation intersect.
Building on their vision, Dubbz has already gained considerable momentum. They are working on onboarding dozens of ambitious game developers and are actively working on integrations with leading gaming infrastructure providers, such as NFT marketplaces, interoperable asset platforms, and game launchpads.
Why Dubbz Stands Apart
Seamless Web3 Onboarding. Dubbz addresses one of web3's most intricate challenges — onboarding users. By providing a streamlined, familiar user experience, Dubbz acts as a gateway, ushering traditional gamers into the expansive world of blockchain without any of the barriers, such as complex wallet setups and token purchases.
Web3-as-a-Service. Dubbz empowers game developers to tap into web3's potential without any prior knowledge of blockchain. With a simplified integration process, developers can focus on creating engaging gameplay and enhance their games with intuitive blockchain experiences, seamlessly creating value for both creators and gamers.
A Stable Ecosystem. By grounding its entire ecosystem in USDC, the esteemed stablecoin by Circle, Dubbz offers users the familiarity, trust, and stability of a recognized economic unit. This stability means players can utilize conventional fiat payment providers such as PayPal to indulge in web3 games, effectively bridging traditional and blockchain gaming.
 Beyond Intrusive Ads & Gimmicks. Dubbz eradicates the need for disruptive ads and unfair in-app purchases, focusing instead on monetizing reliably through genuine competitive play. 
Kyle McConnell, CEO and co-founder, shared, "Dubbz is not just about redefining monetization; it's about widening the gates to the web3 universe. We're simplifying blockchain, making it accessible and enjoyable for every gamer out there."
Dubbz beckons all to envision a future where esports and web3 unite, underpinned by an unparalleled user experience, ensuring sustainable revenue opportunities for game developers and pure, unadulterated gaming joy for players.
Kevin Webster, CTO and co-founder, stated, "With Dubbz, we're bridging the excitement of competitive gaming with the vast capabilities of web3, always keeping the user experience as our top priority."
Dubbz's current achievements in bridging esports with web3 are just the starting point. The evolving web3 landscape is set to unlock even more monetization opportunities for game developers, and Dubbz intends to remain at the forefront. As the technology continues to advance, Dubbz is focused on pioneering solutions that prioritize both developers and gamers, ensuring everyone benefits from the new possibilities.
Website: https://dubbz.com/ 
Twitter: https://twitter.com/playdubbz?s=20 
Contact:
Disclaimer:
The information provided in this release is not investment advice, financial advice, or trading advice. It is recommended that you practice due diligence (including consultation with a professional financial advisor) before investing or trading securities and cryptocurrency.
CONTACT: Kyle McConnell
Dubbz
kyle at dubbz.com