F2Hash, a leading player in the cloud mining industry, introduces innovative solar-powered mining packages, aligning transparency, reliability, and sustainability. With a range of plans catering to diverse preferences, F2Hash's commitment to eco-friendly practices and solar-powered centers elevates its position as a trusted partner in the realm of crypto mining.
DIMOFONTOS, CYPRUS, Aug. 17, 2023 (GLOBE NEWSWIRE) -- F2Hash, a visionary force in the cloud mining industry, is thrilled to unveil its latest endeavor - a series of sustainable crypto mining packages that harness the power of solar energy. Since its establishment in 2021, F2Hash has rapidly ascended the ranks as a leading platform in the crypto mining realm, celebrated for its commitment to transparency, reliability, and environmental responsibility. This press release offers an in-depth look into F2Hash's cutting-edge offerings, its founding ethos, regulatory compliance, and the innovative use of solar-powered mining centers for eco-friendly crypto mining.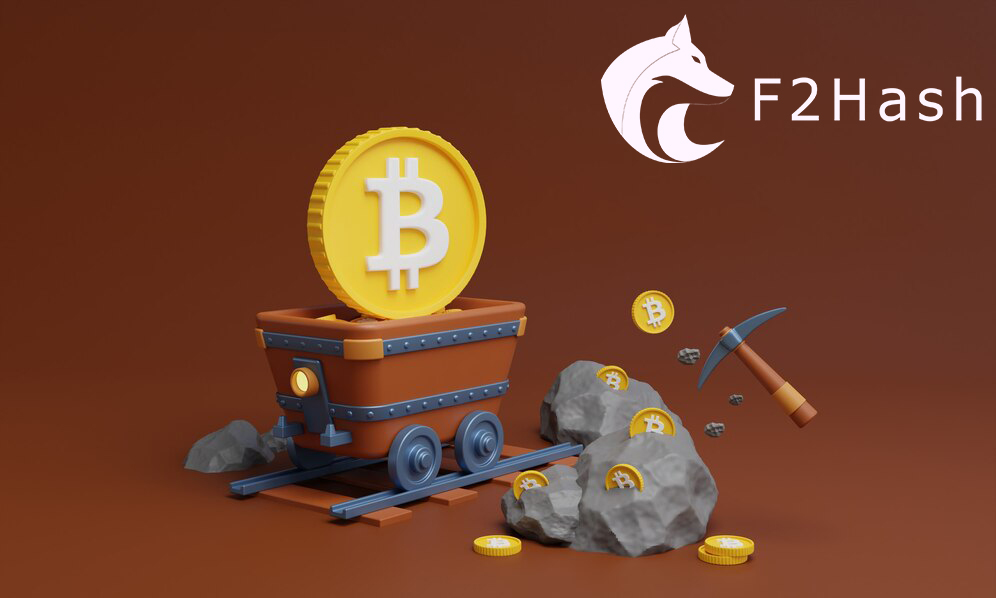 Introducing F2Hash: A Paradigm of Trust, Innovation, and Sustainability in Cloud Mining
F2Hash has firmly established itself as a trusted and dependable cloud mining service provider. With a comprehensive range of cloud mining plans, F2Hash caters to both institutional clients and passionate digital asset enthusiasts. A rich array of fintech services underscores F2Hash's status as a reliable partner for individuals seeking to engage in the dynamic world of crypto mining.
Founding Principles and Regulatory Excellence
Since its inception in 2021, F2Hash has been guided by principles of transparency, innovation, and customer-centricity. The company's unwavering commitment to upholding regulatory standards and industry best practices has been instrumental in building its reputation and fostering unwavering user trust. Elaborative company information and regulatory compliance details are easily accessible on F2Hash's official website.
Pioneering Eco-Friendly Mining: Illuminating the Path with Solar Power
What truly sets F2Hash apart is not only its devotion to transparent operations but also its resolute dedication to environmental sustainability. F2Hash proudly operates its mining centers using solar power, drastically minimizing its carbon footprint and championing eco-conscious crypto mining practices. By utilizing renewable energy sources, F2Hash effectively reduces the ecological impact typically associated with cryptocurrency mining, aligning its operations seamlessly with the global shift toward sustainable practices.
Diverse Plans for Dynamic Preferences
Recognizing the kaleidoscope of preferences within its user base, F2Hash presents an expansive assortment of cloud mining plans. Each meticulously designed plan caters to various earning potentials and investment thresholds. Whether the focus is on mining Bitcoin (BTC), Ethereum (ETH), Litecoin (LTC), or other prominent cryptocurrencies, F2Hash provides bespoke solutions to accommodate a wide range of individual goals.
Exploring F2Hash's Innovative Solar-Powered Cloud Mining Products
F2Hash redefines cloud mining with its pioneering approach of integrating solar-powered mining centers. Here's what Nikolai Terskikh, Media Spokesperson for F2Hash, has to say about these groundbreaking plans:
"We are excited to introduce these new solar-powered cloud mining packages. By harnessing the energy of the sun, we are not only maximizing the potential for profitable mining but also taking a significant step towards environmentally responsible crypto mining."
30-Day Based Products: Maximizing Profits with High-Performance Rigs
Introducing F2Hash's newly introduced thirty-day mining products, powered by our most advanced rigs, offering significant daily profits over a month:
Advanced Flash Mining: Priced at $5500, this product is designed to deliver mining outcomes worth $8020.
Pro Flash Mining: At $9400, this high-earning product can deliver a total mining outcome worth $15880.
Enterprise Flash Mining: The pinnacle of F2Hash's offerings, this premium package costs $15000 and offers a total mining outcome worth $28500.
A Future-Forward Vision for Solar-Powered Cloud Mining
F2Hash's prominence in the cloud mining domain is a testament to its commitment to reliability, sustainability, and innovation. By offering a variety of plans, including revolutionary solar-powered options, the platform caters to a diverse array of preferences. With an unwavering reputation, regulatory diligence, and a commitment to eco-friendly practices, F2Hash remains the preferred choice for those seeking sustainable cloud mining solutions.
For more comprehensive information, kindly explore https://www.F2Hash.com to discover the range of products and plans, and embark on an exciting journey with a trusted and environmentally conscious partner in the crypto mining sphere.
CONTACT: Nikolai Terskikh
F2Hash
info at f2hash.com