LONDON, ENGLAND, Nov. 13, 2023 (GLOBE NEWSWIRE) --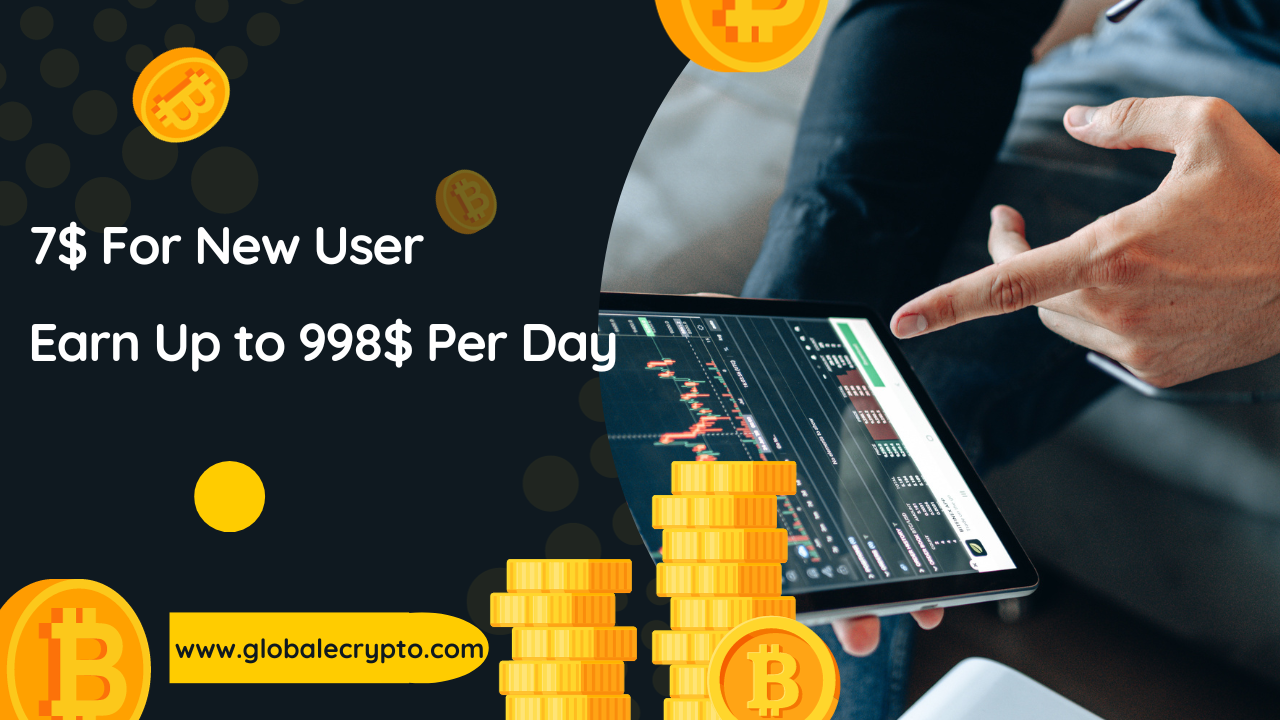 Mine Crypto with GlobaleCrypto's Free Cloud Mining Service Bitcoin mining is again in the spotlight, with videos of USA showing massive mining farms torn to the ground. These events have caused the Bitcoin network hash rate to drop significantly, causing market panic. However, some insightful individuals see this as an opportunity, which is a significant one.
With a reduced hash rate on the Bitcoin network, mining has become more accessible and profitable. This is where GlobaleCrypto's innovative free-to-use cloud mining service comes into play, offering a winning combination for crypto enthusiasts. With even the lowest hash rate, you can mine more Bitcoin, leveraging the advantages of the recent mining bans and increasing hash rate, all thanks to  GlobaleCrypto!
Free Bitcoin Mining on GlobaleCrypto Platform
The concept of free cloud mining may seem too good to be true, but don't worry, it is Totally legal. GlobaleCrypto's free Bitcoin cloud mining service offers real opportunities Mining cryptocurrencies is just a click away.
First, you need to create your GlobaleCrypto account, navigate to the mining tab, and activate the cloud miner. You will start earning mining rewards every 24 hours. Once you register successfully You will receive $7 and you can start trading. The best part? Any profits you make are yours to keep, no strings attached!
GlobaleCrypto's innovative approach to cloud mining involves a unique reward system that ties directly to your trading activity. As a user, the more you trade on their platform, the greater the hash rate allocated to your account for Bitcoin mining. Initially, this setup allows you to earn approximately 0.30 USD per day. However, as your trading volume increases, so does your hash rate, leading to a boost in passive income. This system makes mining more accessible and profitable, with the added benefit of not requiring any financial investment or specialized hardware.
The process of starting with GlobaleCrypto's cloud mining is straightforward and user-friendly. Log into your GlobaleCrypto account on any preferred device, such as a laptop, mobile phone, tablet, or smart TV. Once logged in, navigate to the crypto mining section and click the "start mining" option. This action initiates the mining process, which is designed to be non-intrusive, avoiding using your device's CPU or GPU and not draining its battery. As you reach specific trading volumes within 30 days, your mining hash rate will automatically upgrade, enhancing your earning potential. Maximizing Your Cloud Mining.
Earnings with GlobaleCrypto
GlobaleCrypto stands out in the cryptocurrency trading market, offering a unique cloud mining service that functions like an enhanced rewards program. The more you trade, the more you earn – it's that straightforward. For instance, your hash rate sees its first increase once you hit a trading volume of 150,000 USD within 30 days. Achieving this milestone is more feasible than it might seem, significantly when leveraging GlobaleCrypto's 300x leverage and exclusive trade signals.
This cloud mining service is part of GlobaleCrypto's robust trading platform, which boasts 300x leverage, 24/7 support, and a rewards program that elevates your trading experience. With GlobaleCrypto, the benefits are real and tangible: anything you mine can be withdrawn to your trading account, and your profits from there are entirely yours. For more information or assistance, GlobaleCrypto's support team is available around the clock. Dive into the world of crypto trading and mining with GlobaleCrypto and experience the potential for yourself. Happy mining!
About GlobaleCrypto
GlobaleCrypto is leading the way. With a diverse range of investment plans that can start with as little as $7, GlobaleCrypto is your gateway to consistent profits and robust security in Bitcoin mining. Don't miss this opportunity to be part of the Bitcoin revolution with GlobaleCrypto.
For media inquiries, please contact:
Zack Rios
Email: bussiness@globalecrypto.com
Website: https://GlobaleCrypto.com

Disclaimer: The information provided in this press release is not a solicitation for investment, or intended as investment advice, financial advice, or trading advice. It is strongly recommended that you practice due diligence (including consultation with a professional financial advisor) before investing in or trading securities and cryptocurrency.
CONTACT: Zack Rios
Crypto Mining Services Limited
support at globalecrypto.com