DENVER, COLORADO , Oct. 04, 2023 (GLOBE NEWSWIRE) -- GOM (God of Musician) Music Copyright Platform, is on the cusp of making its highly anticipated return, investors will have a once-in-a-lifetime chance to profit.
Built with care by the udusoft team, GOM will relaunch in October as a platform that bridges the gaps between the music industry, the blockchain, and the financial sector,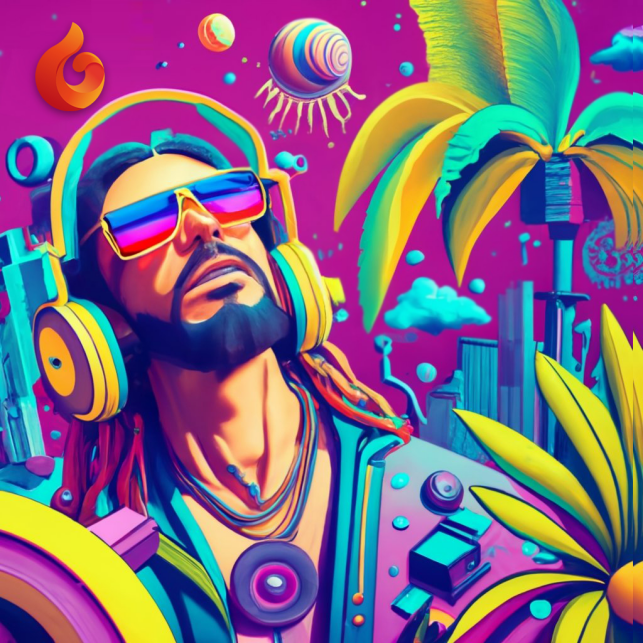 In the middle of 2022, GOM had a momentary burst into the limelight, which garnered global notice.
However, in order to ensure that the project reaches its full potential, the team proposed to delay the launch of the initiative until more strategic considerations may be taken into account.
Following more than a year of painstaking improvement, GOM is almost ready for a spectacular relaunch that is sure to capture the interest of investors all over the world.

The revival of the GOM Music Copyright Platform signifies not only a technological leap but also a profound reimagining of the music industry.
This platform goes beyond mere tokenization of music copyrights into NFTs; it seamlessly integrates NFTs into the financial and mining ecosystems, ushering in a new era of true decentralization. Investors are invited to actively participate, potentially reaping the rewards of their investments through mining and staking.

The music market presents an immense opportunity for investors, and the blockchain-based music market is still in its infancy, making GOM an increasingly alluring proposition. 

Expanding on the GOM's South Korean Roots and Potential Synergies
Furthermore, the GOM development team's South Korean origins offer a unique dimension to this venture. South Korea is undeniably intertwined with the global K-pop phenomenon, home to iconic names like BTS and BLACKPINK, with their immense and passionate fan bases.

While these prospects are speculative, the potential for synergies with such influential figures and their dedicated followers opens intriguing possibilities for astute investors.
The prospect of collaborations, endorsements, or partnerships could significantly enhance the platform's prominence and profitability.

Why God of Musician (GOM) Platform
1. A Proven Track Record-GOM had its moment in the spotlight in mid-2022, swiftly capturing global attention. The decision to postpone its release was strategic, ensuring it would reach the pinnacle of readiness. Today, it emerges as a more mature, refined, and promising venture.

2. Pioneering Technological Innovation-The GOM Music Copyright Platform represents a quantum leap in music industry evolution. Beyond the tokenization of music copyrights into NFTs, it seamlessly integrates NFTs into the financial and mining ecosystems, introducing true decentralization. This pioneering approach promises to reshape the music industry.

3. A Thriving Music Market-The music market offers a fertile ground for investment, and blockchain's foray into music is still in its early stages. This convergence presents a compelling investment prospect as GOM seeks to unlock new revenue streams and efficiencies in music copyright management.

4. South Korean Expertise and K-Pop Culture-The GOM development team's South Korean roots bring a unique dimension to the project. South Korea's deep ties to K-pop culture spark speculation about potential collaborations with renowned K-pop artists and their passionate fan bases. This potential synergy could amplify the platform's reach and impact.

5. Diverse Investment Avenues-Investors are not limited to traditional investment models. GOM invites investors to actively participate through mining and staking, potentially reaping the rewards of their contributions. This diversity of investment avenues allows for tailored investment strategies.

In an era marked by unprecedented transformation and innovation, the GOM Music Copyright Platform emerges as a glistening opportunity for investors.
Whether you are well-versed in the intricacies of music and blockchain or are just entering these domains, this is your moment to participate and seize the golden opportunity at the crossroads of music, blockchain technology, and investment.
It stands poised to become a prominent and influential nexus, where music, blockchain technology, and the vibrant world of K-pop culture intersect.
For a deeper understanding and comprehensive details, please visit the official GOM website.
About God of Musician (GOM)
The God of Musician (GOM) Music Copyright Platform is a groundbreaking initiative at the convergence of music, blockchain technology, and investment. Developed by the dedicated udusoft team, GOM promises a new era of decentralized music copyright management, offering unprecedented opportunities for investors worldwide.

For Media Contact :

Contact Name:  Dong-seok Yu
Email: master@godmusician.com
Company: Gom Entertainment Limited

Disclaimer:
The information provided in this release is not investment advice, financial advice, or trading advice. It is recommended that you practice due diligence (including consultation with a professional financial advisor) before investing or trading securities and cryptocurrency.

CONTACT: FMedia Contact :
Contact Name:  Dong-seok Yu
Email: master at godmusician.com
Company: Gom Entertainment Limited