Tokyo, Japan, Aug. 02, 2023 (GLOBE NEWSWIRE) -- In the past few years, Japan has been strategically facilitating the Web3 revolution. HashPort Group, as a leader in the core players of the Japanese Web3 market, is constantly expanding its territory and gradually realizing its concept of "innovating Japan with blockchain".

Standing at the forefront of compliance: Partnered with Coincheck to launch Japan's first IEO
Since its establishment in 2018, HashPort Group has been working on blockchain technology, which includes HashPort, a blockchain-related consulting and system solution specializing in the Japanese market, as well as HashPalette, a public chain specializing in NFTs.
In July 2021, Palette Chain, the public chain built for NFTs in the Japan market, partnered with Coincheck, one of Japan's largest cryptocurrency exchanges to launch Japan's first IEO, which has received a total of over JPY 22.45 billion (approximately USD 160 million) PLT token in commitments, 24.1 times the original target of JPY 938 million (approximately USD 6.7 million), attracting a lot attention in the Japanese cryptocurrency investment market. Furthermore, "PLT Place", the official NFT marketplace of the Palette Chain, has accumulated over 370,000 users and become one of the largest NFT marketplaces in Japan.
In addition, HashPort has also been favored by many top Japanese investors and famous traditional institutions. 
As of now, HashPort Group has been working on the following initiatives:
Expanding HashPort's consulting business and technical team to provide stronger support for companies seeking to enter Web3 and use SBT(SoulBound Tokens).
Acquiring large Japanese IPs, using them to develop HashPalette-related NFT products, and expanding these products to the global market.
Raised over JPY 2 billion (approximately USD 15 million) to expand and consolidate business and securing a compliance management system and related personnel to respond to the complex regulatory compliance that accompanies business expansion. HashPort's investors include UTEC (The University of Tokyo Edge Capital Partners Co., Ltd.), professional investor Yusaku Maezawa, known as the Elon Musk of Japan, and Sumitomo Mitsui Banking Corporation.,etc.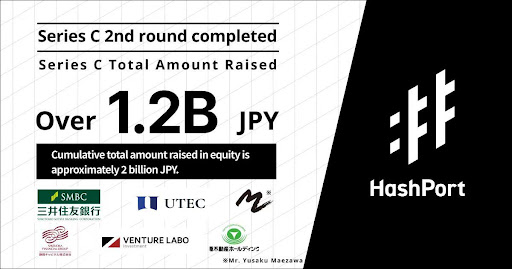 Into the mainstream: Collaboration with Expo 2025 to promote the adoption of Web 3 wallets and SBT IDs to over 10 million people
According to a Nikkei News report on July 18, the Japanese government will fully adopt cashless payment for the first time at the Expo 2025 Osaka,Kansai (hereinafter Expo 2025).The payment method will revolve around an app called "EXPO 2025 Digital Wallet", which will support not only electronic money and point reward, but also NFTs.
Seihaku Yoshida, President of the HashPort Group, the developer behind the application, stated that the cooperation between HashPort and the Expo 2025 could be divided into the following four parts:
EXPO 2025 Digital Wallet: A mobile application that serves as a gateway for financial services provided by other sponsoring financial institutions, including e-money, point reward program, status services, and NFTs unique to Expo 2025 (Android and iOS versions are expected to be provided).
Wallet ID infrastructure: ID infrastructure that enables registration and login to each financial service and linked services unique to Expo 2025 using a single ID.
Web3 Wallet: Wallet for storing SBT and NFTs issued through pavilion collaboration, and external business collaborations.
SBT Digital Passport: Platform for connecting "EXPO 2025 Digital Wallet" with pavilions and momentum-building partners using SBT.

Yoshida also said that the Palette Chain, developed by HashPalette, a subsidiary of HashPort, will be used as the underlying chain for the Web 3 wallet and the SBT digital passports, "Expo 2025 is expected to attract more than 28 million visitors. If more than 10 million people experience Web3 for the first time, we believe this will be a historic event. As the only blockchain company selected as one of the "100 startups with a track record of cooperation with the Ministry of Economy,Trade and Industry in the Japan market, we will leverage the technical capabilities of the HashPort Group to promote the Web3 revolution in Japan through Expo 2025."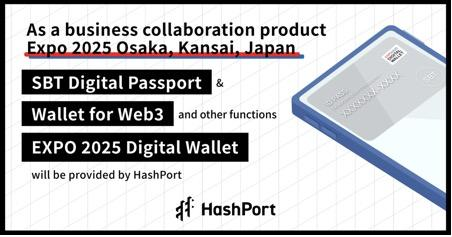 Cutting-edge exploration: Launch of THE LAND ELF Crossing, a Metaverse Farming Blockchain Game
As one of the most critical areas for blockchain to become mainstream, blockchain games have long been on the radar of HashPort Group. Recently, HashPort Group announced that it would release a Metaverse farming blockchain game called THE LAND ELF Crossing (from now on referred to as THE LAND) in the Q4 of this year. THE LAND would allow players to build their own land, run their own farm, and enjoy social mini-games and communication with other players. Additionally, players can link to major social networking services, invite friends to play, and share games.
In addition, THE LAND will launch an $ELF token to enable players to have governance rights, while realizing the possibilities of play-to-earn. The $ELF token would be expected to launch as IEO on Bitflyer, Japan's top-ranking exchange(according to Coinmarketcap) in Q3 this year, and officially introduced in the game in Q4.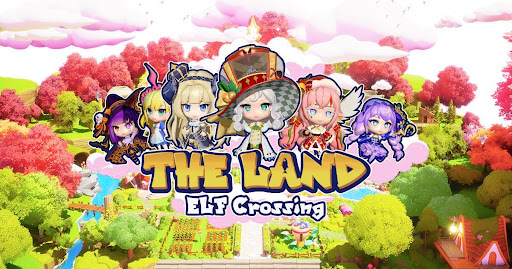 Reference:
https://prtimes.jp/main/html/rd/p/000000059.000046288.html
https://prtimes.jp/main/html/rd/p/000000056.000046288.html
https://prtimes.jp/main/html/rd/p/000000021.000046288.html
https://prtimes.jp/main/html/rd/p/000000015.000046288.html
https://hedge.guide/feature/hashport-bc202302.html
https://withb.co.jp/contents/39810/
https://www.nikkei.com/article/DGXZQOUB1299F0S3A710C2000000/?n_cid=SNSTW001&n_tw=1689619478
https://twitter.com/seihakuyoshida/status/1681180143753240576

https://hashport.io/

Disclaimer: The information provided in this press release is not a solicitation for investment, or intended as investment advice, financial advice, or trading advice. It is strongly recommended that you practice due diligence (including consultation with a professional financial advisor) before investing in or trading securities and cryptocurrency. 

CONTACT: Contacts:

pr-at-hashpalette.io

honoka.miyahara-at-hashport.io

studio_hpt-at-hashport.io