Vancouver, Canada, Oct. 04, 2023 (GLOBE NEWSWIRE) -- Hibiki Run, the innovative nexus of music streaming and digital collectibles, is thrilled to announce a strategic partnership with Sound Desert, a revolutionary platform accelerated by Japan's largest telecommunications company to explore the development of music works utilizing Non-Fungible Tokens (NFTs). This partnership aims to spearhead the Web3 music industry in Japan, making it accessible and enjoyable for a wider audience.

Sound Desert leverages NFTs to work hand-in-hand with artists on various fronts, including music production, illustrator collaboration, NFT music production and marketing support, and artist matching. This dynamic platform creates an enriching ecosystem for service users by offering NFT music sales, playback/collection environment, and provision of value or utility associated with NFTs.
The alliance kicked off with talented artists who work with Sound Desert, including Miki Dōzan(DOZAN11), Sanzen Sekai, and BigHat Monkeys, performing at Hibiki Run's Japan offline events - Tomo Nights. The event aims to be a melting pot of creativity and technological innovation, marking a significant milestone for the NFT music scene in Japan.
Going forward, Hibiki Run and Sound Desert will work in tandem to explore novel Web3 music experiences, reshaping the landscape of digital music and fan engagement. This partnership is expected to revolutionize the way music is consumed and appreciated, bringing about a transformation that aligns with the digital age.
About Sound Desert
Sound Desert is an innovative platform that supports artists and music enthusiasts by exploring the development of music works using NFTs. The platform offers various services, including music NFT sales, a playback/collection environment, and provision of value (utility) associated with NFTs. Through blockchain technology, Sound Desert is revolutionizing the way music is created, distributed, and consumed. Website: https://sound-desert.com/

About Hibiki Run
Hibiki Run is a free-to-use music discovery app with gamification elements. It provides over 1 million quality music tracks while incentivising users with cryptocurrency incentives. Backed by heavyweights like Synergis Capital and NEAR Foundation, the team collaborates with prominent web3 music platforms such as Audius and top Japanese web3 artists, engaging 100K+ users with unique content. Website: https://www.hibikirun.com/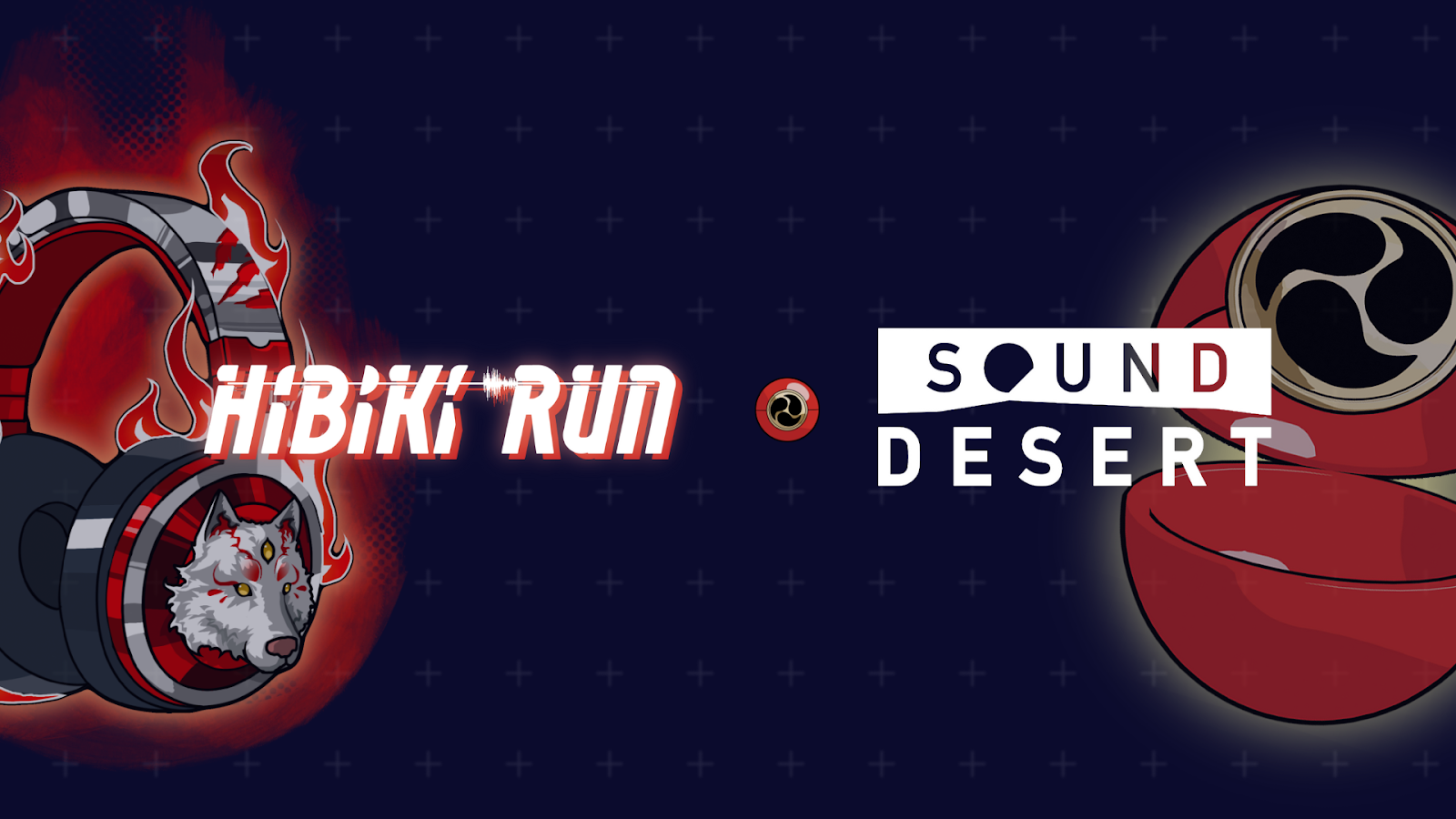 CONTACT: Susie Wang (Hibiki Run)
info-at-hibikirun.com
Genta Katsumoto (Sound Desert) 
Info-at-sound-desert.com