Beijing, China, Oct. 02, 2023 (GLOBE NEWSWIRE) -- Major infrastructure projects undertaken by China Communications Construction Company Limited(CCCC) have received widespread praise from global officials in charge of transportation at two side events of the recently concluded 2023 Global Sustainable Transport Forum (GSTF).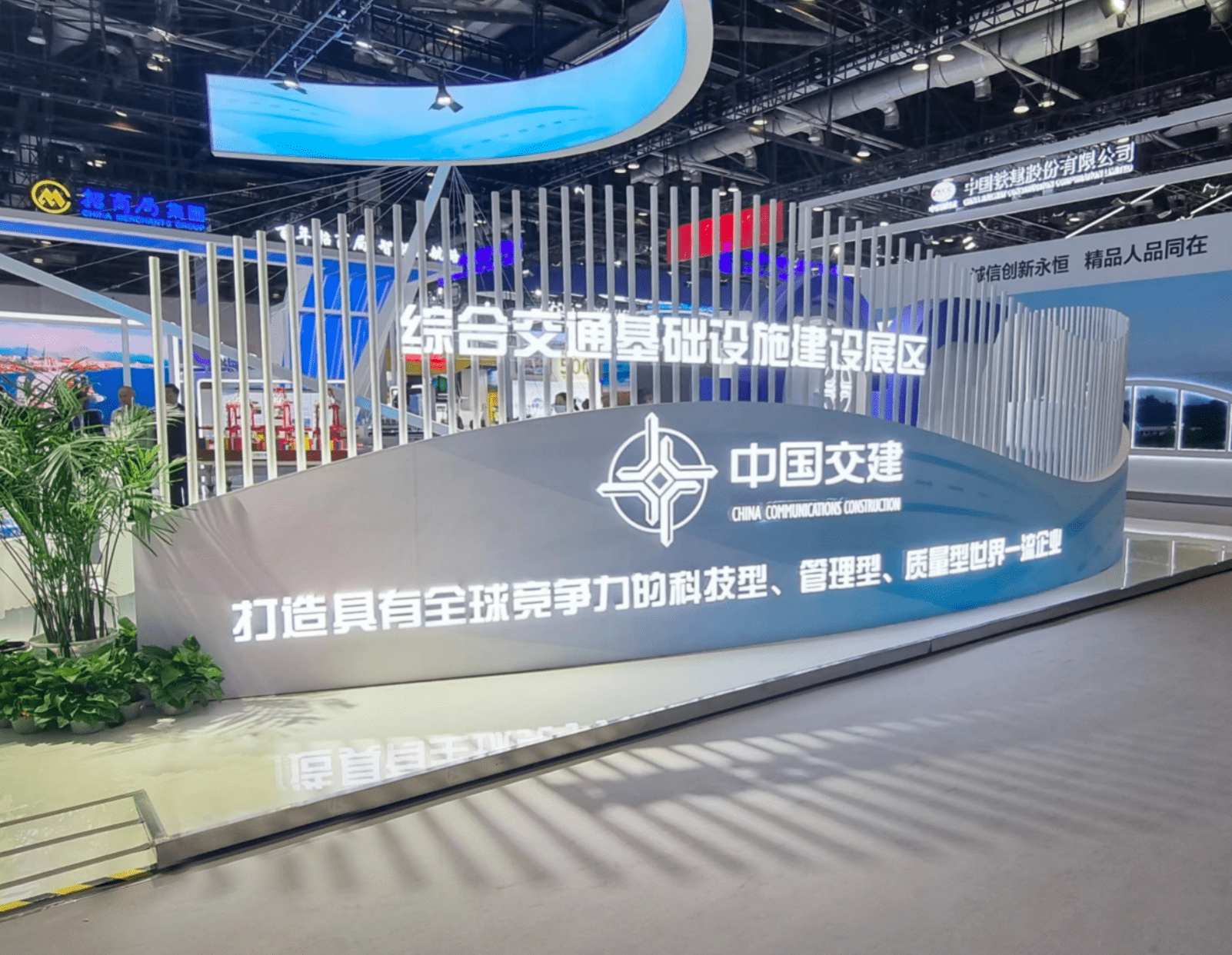 The 2023 GSTF and the 15th International Exhibition on Transport Technology and Equipment, hosted by China's Ministry of Transport, were held from Sept. 25 to 26 in Beijing. CCCC has actively participated in the forum and organized the forum's two side events themed "effectively  advancing high-quality international infrastructure connectivity for coordinated regional economic development" and "smart, green and sustainable transportation infrastructure", respectively.
During riveting discussions on the sustainable development of global transportation at the side events, ministers of transport and experts in transportation from many countries lauded landmark infrastructure projects built by CCCC, such as the Mombasa - Nairobi Standard Gauge Railway (SGR) in Kenya, the Colombo Port City of Sri Lanka, and the China-Laos Railway.
"I was there at the inauguration ceremony," said Kipchumba Murkomen, the Kenyan Cabinet Secretary for Roads, Transport and Public Works, pointing to a photo showing the inauguration ceremony of the Mombasa - Nairobi SGR with excitement. 
"Companies like CCCC have done a fantastic job in our country in modernizing our railway system. Now we have an SGR system of almost 600 kilometers, and we believe that system will be further extended," said Murkomen.
He also pointed out that CCCC has made great efforts to ensure ecological conservation during the construction of the railway. By transforming some technologies and building wildlife crossings, among many other measures, CCCC has managed to minimize the environmental impact of the project, according to Murkomen. 
Calling the China-Laos Railway one of the models of green transportation system, Ngampasong Muongmany, the Lao Minister of Public Works and Transport, underscored the importance of realizing "green, low-carbon and sustainable transportation", and noted that various countries should work together to achieve the goal.
Participants in the events also recognized the rich fruits of international cooperation in the transportation sector under the framework of the Belt and Road Initiative over the past 10 years and shared their views on green development in the future.
"Because Sri Lanka highly values international exchanges in transportation construction, the Belt and Road Initiative is very important for us," said Bandula Gunawardhana, Sri Lanka's Minister of Transport, Highways, and Mass Media. 
"It (the Belt and Road Initiative) is an excellent initiative, as all initiatives that are promoting connectivity in transport, just to connect better the world," said Francisco Esteban Lefler, President of the World Association for Waterborne Transport Infrastructure (PIANC). 
Disclaimer: The information provided in this release is not investment advice, financial advice, or trading advice. It is recommended that you practice due diligence (including consultation with a professional financial advisor) before investing or trading securities and cryptocurrency.

CONTACT: Wang Yueran
Huanqiu
wangyueran-at-huanqiu.com