Singapore, July 06, 2023 (GLOBE NEWSWIRE) -- Pepe Grow is an innovative project in the field of memetic finance, aiming to bring about a paradigm shift in the world of cryptocurrencies. By harnessing the power of growth, community collaboration, and the enduring appeal of memes, Pepe Grow seeks to revolutionize the digital financial landscape. Its vision is to cultivate a thriving ecosystem and invites both investors and meme enthusiasts to join the movement and embrace the future of financial growth.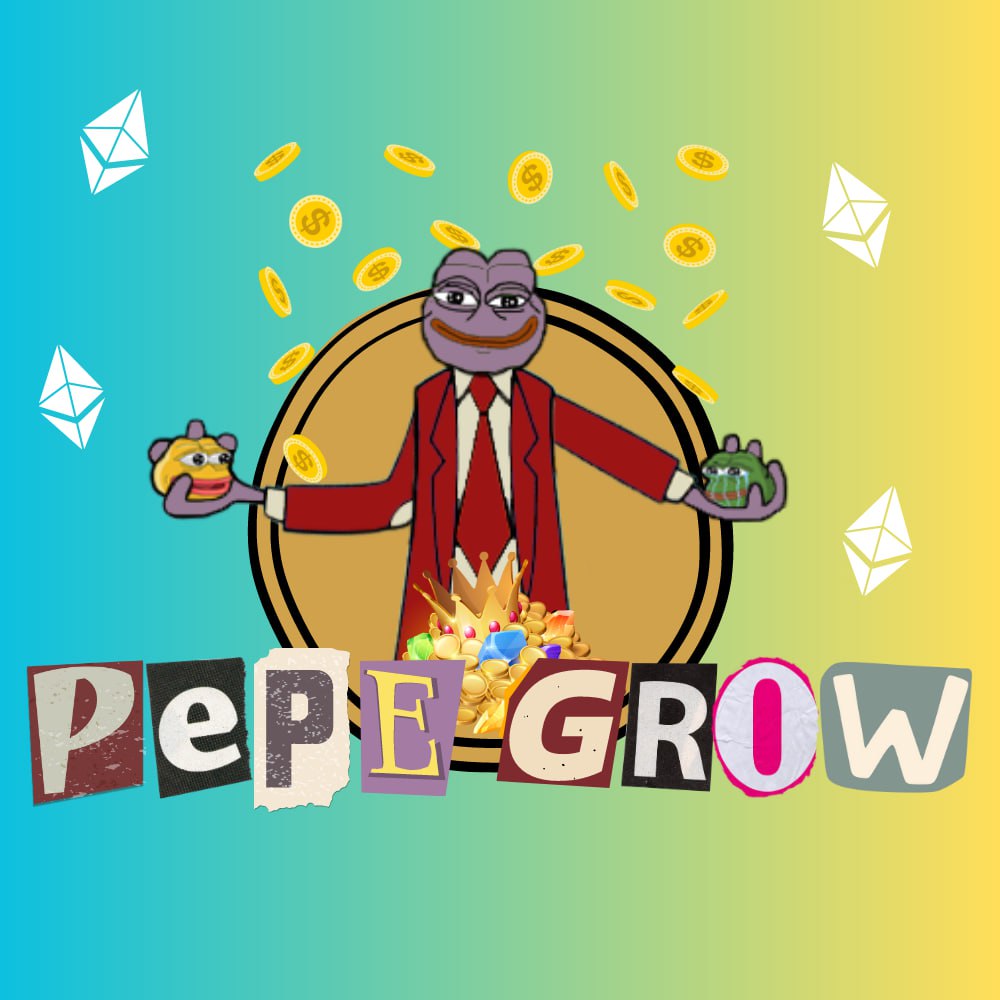 Embracing the Power of Growth and Memes
Pepe Grow recognizes the importance of learning from past experiences and embodies the spirit of constant evolution. The project strives to address previous shortcomings in memetic finance by employing innovative strategies and establishing a resilient foundation. Pepe Grow symbolizes growth, adaptability, and progress, ushering in a new era of memetic finance. Join this exciting journey with #PepeGrow_eth
Community-Driven Revolution
Pepe Grow encourages investors to actively participate in a community-driven revolution. By combining the viral nature of memes with financial opportunities, Pepe Grow aims to create an inclusive and engaging ecosystem where investors can connect, learn, and prosper together. Experience the power of memetic finance and shape the future of the digital landscape.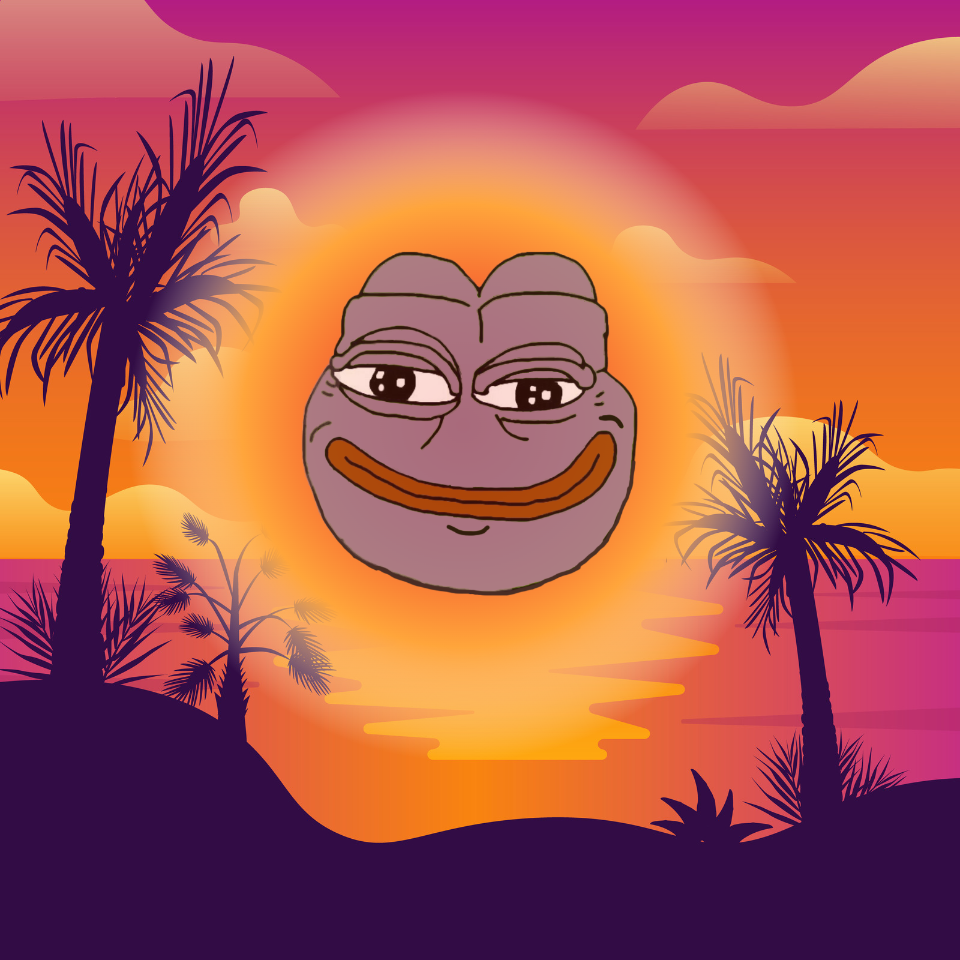 Unique Tokenomics and Thriving Community
Pepe Grow learns from the past mistakes of its predecessors to become a truly community-oriented project.
We launched the project fairly without any pre-sales on Ethereum, the leading blockchain network for smart contracts. The Pepe Grow token is deployed with clean source code and without any ownership rights. Anti-bot sandwich functionality is integrated to protect investors from bot attacks.
Tokenomics include a 46% burn, 6% allocated for CEX listings, and the remaining portion added to liquidity. The development team does not hold tokens but instead utilizes a 1% transaction fee for project development.

The success of Pepe Grow lies in its unique tokenomics, designed to reward holders and foster a thriving community. Key details include:
- Contract Address: 0x5cfbe4c935928254c4d39cc2019d7996741ba1ff
- Total Supply: 420,690,000,000,000
- Taxes: 1%
- Security: Ownership Renounced
- Audited by Revoluzion
Through a 1% tax imposed on transactions, Pepe Grow ensures the sustainability and development of its ecosystem. This revenue is dedicated to various initiatives, such as liquidity pool support, community growth, and marketing efforts. By prioritizing these crucial areas, Pepe Grow aims to create a robust community that fosters long-term value and stability.
Inspired by Notable Projects and Security Measures
Pepe Grow draws inspiration from successful projects like Shiba Inu, Floki, and Baby Doge Coin, indicating its potential to make a significant impact on the memetic finance industry. Moreover, Pepe Grow prioritizes security and transparency by subjecting itself to rigorous audits and verification processes. The project's commitment to decentralization ensures that no single entity holds control over the token's destiny, empowering the community to shape its future. Collaboration and collective wisdom are key principles that Pepe Grow firmly believes in.

Join the Groundbreaking Journey
Pepe Grow extends an invitation to all crypto enthusiasts, regardless of their level of experience, to embark on this groundbreaking journey. It offers an inclusive and supportive environment where you can connect with like-minded individuals, share memes, and contribute to the cultivation of the future of finance.
To learn more about Pepe Grow, please visit the official website at https://pepegrow.net. Stay updated on the latest news and developments by following Pepe Grow on social media platforms such as Twitter and Telegram

Join Pepe Grow today and witness the growth of the meme community. Embrace the power of memes, the strength of community, and the potential of decentralized finance. Together, let's cultivate a prosperous and vibrant financial landscape.
About Pepe Grow
Pepe Grow is a memetic finance project aiming to revolutionize cryptocurrencies through growth, community collaboration, and the timeless appeal of memes. By leveraging innovative tokenomics and fostering an inclusive ecosystem, Pepe Grow empowers investors and meme enthusiasts, equipping them with the tools and opportunities to actively shape the future of memetic finance. With a focus on growth and community engagement, Pepe Grow strives to create a platform where creativity, collaboration, and financial prosperity intertwine harmoniously.
Disclaimer: The information provided in this press release is not a solicitation for investment or intended as investment advice, financial advice, or trading advice. It is strongly recommended that you practice due diligence (including consultation with a professional financial advisor) before investing or trading securities and cryptocurrency.
CONTACT: Media Contact:
Contact Person: Christan Vo
Website: https://pepegrow.net/
Email: adminx1000-at-pepegrow.net