SINGAPORE , Oct. 03, 2023 (GLOBE NEWSWIRE) -- Erupting as a sequel to a monumental tale that forever transformed the cryptosphere, Safereum echoes the spirit of an unspoken predecessor, while carving its own unique path.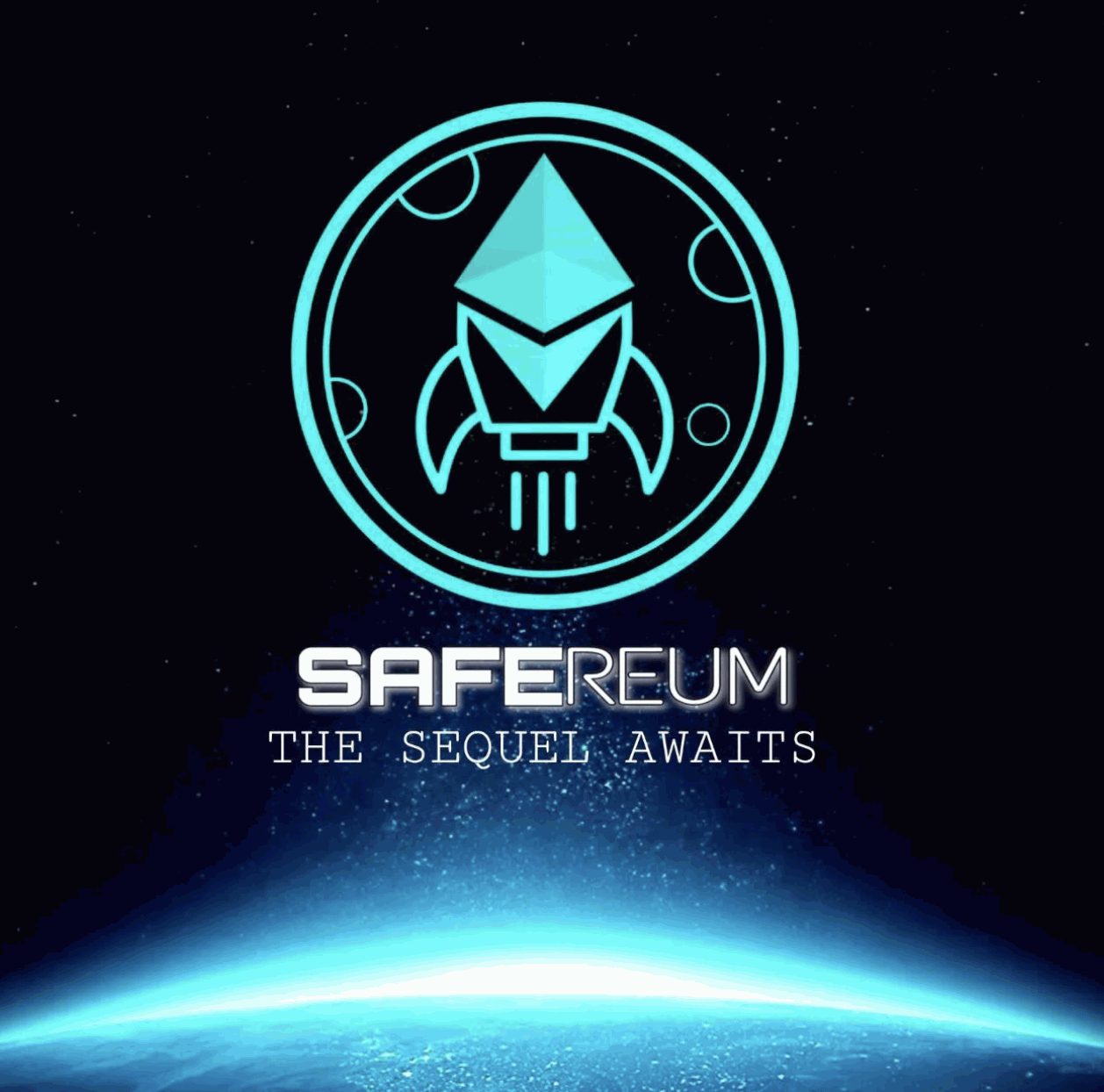 Introducing Safereum
Safereum is a decentralized meme token launching on the Ethereum Blockchain. It doesn't have its own blockchain technology yet; its supply is managed by smart contracts on Ethereum's internal blockchain. Safereum uses the ERC-20 token standard based on Ethereum (ETH). Safereum is launching on the Ethereum Blockchain in October 2023.
Why Safereum?
In a market saturated with centralized, fleeting, meme-based cryptocurrencies, transparency and longevity are slowly fading away. It's time for the crypto sphere to return to its roots with Safereum and make decentralized memecoins great again.
Safereum is reigniting cryptocurrency's original mission: pure decentralization. As contemporary endeavors overcomplicate and stifle blockchain's potential, Safereum emerges, cutting through the noise, realigning with crypto's core, and steering the industry back to its intended course.
Guaranteed Security
Safereum sets an unmatched benchmark in modern DEFI cryptocurrency security, delivering unwavering protection for investors, be it during trading or holding. Trust in Safereum is beyond confidence -it's a certainty.
Safereum has been audited by 5 different companies to provide a high degree of security.
Safereum has an official KYC certificate.
Contract ownership has been renounced.
Liquidity pool has been locked for 1 year.
Buy, sell and transfer taxes are 0%.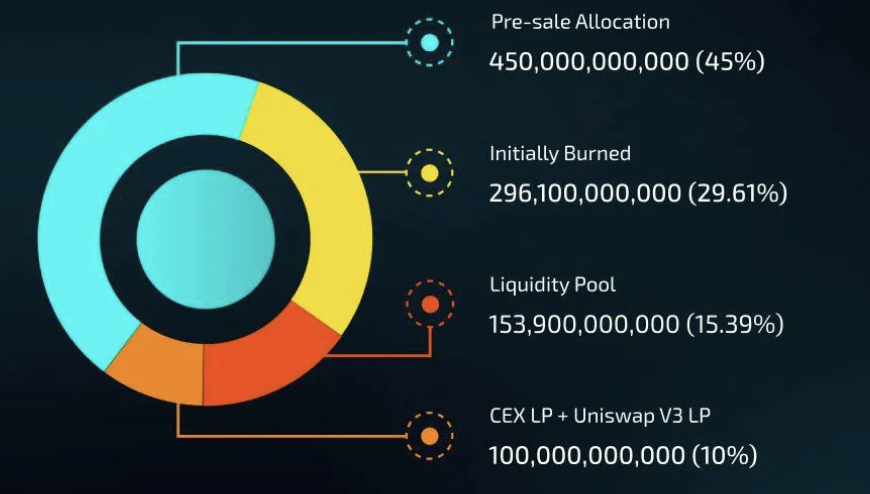 Supply Breakdown
45% of the tokens are allocated for pre-sale, 29.61% was initially burned, and 15.39% was allocated to the V2 Uniswap LP. LP tokens are locked for 1 year and the lock will be extended in the future.
The remaining 10% of the supply is held in a multi-sig wallet, reserved for future centralized exchange listings, bridges, and to provide tokens for the V3 Uniswap LP. This wallet can be tracked using the ENS safereum.eth.
Tokenomics
Taxes are 0% buy, 0% sell and 0% transfer. Contract ownership has been formally renounced, ensuring that there is no longer any individual or entity with ownership privileges.
Furthermore, to enhance security and trust, the liquidity pool has been securely locked for a duration of one year.
Team Experience
At the helm stands a formidable team, unparalleled in their crypto mastery, encompassing every nuance of the space.
The Safereum team shaped one of 2021's most monumental crypto projects, drawing an impressive 300.000+ holders and amassing a market value above $250 million.
While the Safereum core team weren't the project's creators, their roles — especially in marketing and advisory — were the driving forces behind its soaring success.
As the dawn of Safereum is upon us, revelations loom large, promising insights that many will find unmistakably familiar as events progress.
High-End Marketing
Inspired by the remarkable 2021 project, the Safereum founders are igniting an aggressive marketing campaign, passionately demonstrating their support for the cryptocurrency community.
Safereum is primed to make significant inroads with mass mainstream marketing, ensuring a dominant presence across all pivotal platforms.
The cryptocurrency's reach spans Twitter, Telegram, Top Tier Influencers, YouTube, TikTok, Reddit, 4Chan, BTOK, WeChat, Weibo, published news articles, email marketing, and much more.
Safereum holders and traders can confidently expect accelerated growth and an expansive market presence.
Mainstream Accessibility
Originating from a genuine "by the people, for the people" ethos, Safereum stands out as a decentralized cryptocurrency tailored to resonate with the mainstream audience.
In alignment with this vision, and driven by extremely influential networks, Safereum is set on a determined course to secure its presence on all leading platforms and exchanges in the near horizon.
Overall Conclusion
In summary, the crypto sphere is in dire need of Safereum and its core principles of decentralization, as it represents a return to the roots of cryptocurrency.
In a landscape cluttered with overcomplicated utility experiments, Safereum stands as a beacon of simplicity and transparency, poised to revolutionize the industry.
Be Part of the Sequel
As we anticipate the imminent onset of a bull market, the Safereum pre-sale emerges as an unparalleled opportunity – one that could reshape your financial future.
With the potential for returns that could reach hundreds of times your initial investment, this is a chance to participate in a life-altering event.
Join the movement
Circle your calendars for October 3rd at 08:00 PM UTC, when the Safereum pre-sale commences. But remember, this opportunity will last for just 52 hours.
Embrace Safereum, embrace the essence of crypto, and together, let's propel the industry toward a future defined by accessibility, clarity, and groundbreaking potential.
The crypto world is calling, and the time to answer is now.
Click to join the Safereum Pre-sale!

Links
Website | Twitter | Telegram | Etherscan | Audit | Pinksale (Pre-sale)

Safereum
Rowan Kafley
info@safereum.io

https://safereum.io/

Disclaimer:
The information provided in this release is not investment advice, financial advice, or trading advice. It is recommended that you practice due diligence (including consultation with a professional financial advisor) before investing or trading securities and cryptocurrency.
CONTACT: Rowan Kafley
Safereum
info at safereum.io