Millionero Wins Award of beginners exchange of the Year at AIBC Asia 2023
Dubai, UAE, July 20, 2023 (GLOBE NEWSWIRE) -- In the heart of Manila, Philippines, the 2023 edition of the AIBC Asia event recently unfolded, creating a dynamic nexus for the brightest minds in the cryptocurrency, gaming, and blockchain sectors. The event, guided by the thematic compass 'East Meets West', served as a bridge uniting Asian and Western suppliers, operators, and affiliates. Amidst a myriad of significant moments, the crowning achievement was when Millionero ascended the stage to receive the highly esteemed award ''beginners exchange of the year''.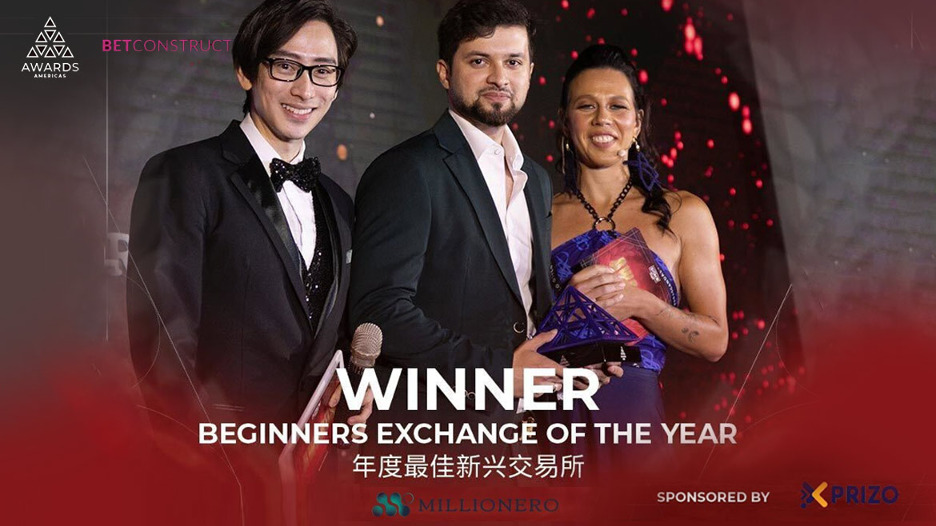 Millionero Wins Award of beginners exchange of the Year at AIBC Asia 2023
Beyond being a networking platform, AIBC Asia 2023 bore witness to the rapid emergence of digital trends in Manila, the city fast becoming an epicenter of digital transformation. The event highlighted the evolution of fintech and the expansion of data centers, signaling the onset of the Web3 era.
Among the notable participants were tech giants such as Alibaba Cloud, opening its data center in the Philippines, and Singapore-based Beeinfotech PH, revealing 'The Hive.' These developments underline the Philippines' growing stature as a hub for businesses striving to stay ahead in the digital landscape, a theme echoed throughout AIBC Asia 2023.
Amidst this digital acceleration and innovation, Millionero emerged triumphant, clinching the 'beginners exchange of the year' award. The accolade mirrors Millionero's steadfast commitment to offering a secure and user-friendly interface for cryptocurrency trading, mirroring AIBC Asia's broader themes. Millionero's user-friendly approach, embodied by features such as Perpetuals Max and the unique 1% collateral fund lock, garnered high praise from attendees, strengthening its claim to the Best Crypto Exchange title.
Novices to the world of cryptocurrency trading found themselves particularly drawn to Millionero's platform at AIBC Asia 2023. They applauded the platform's intuitive nature and efficiency, reaffirming Millionero's commitment to make crypto trading accessible to all. This widespread appreciation played a significant role in Millionero's recognition as the Best Crypto Exchange.
As Millionero basks in the glow of this well-deserved recognition, it becomes evident that the platform isn't merely a leader in the crypto trading landscape. It stands as a beacon of innovation that AIBC Asia 2023 sought to spotlight. This award serves as a significant milestone for Millionero, endorsing its efforts to democratize access to cryptocurrency trading.
As the digital economy's evolution unfolds, Millionero is indeed a name to keep an eye on. The platform stands as a living embodiment of how innovation can coexist with user-friendliness and security, resonating with the CHIP framework's ideals and the vision of a digitally accelerated world.
Disclaimer: There is no offer to sell, no solicitation of an offer to buy, and no recommendation of any security or any other product or service in this article. This is not investment advice. Please do your own research.
Contact Info:
Contact person: Messaoud Boukoufallah
Email: messaoud@millionero.com
Location: Dubai, UAE
Company: Millionero