London, UK, April 27, 2023 (GLOBE NEWSWIRE) -- Monkeys Token has taken the crypto world by storm with its imaginative and meme-able concept. Inspired by Elon Musk's Twitter List which is dedicated entirely to monkeys, has become a speculative addition to more than 1500 Monkeys Token investors at the time of this article. Monkeys has a total supply of 500 billion tokens, but only 388 billion circulating due to the dev sending 112b to Vitalik Buterin's famous wallet and subsequently blacklisted so he cannot sell nor transfer as he's done to other popular meme coins like $Shib $Dogelon and many others, providing ample opportunities for developing a thriving community and ecosystem around this imaginative concept.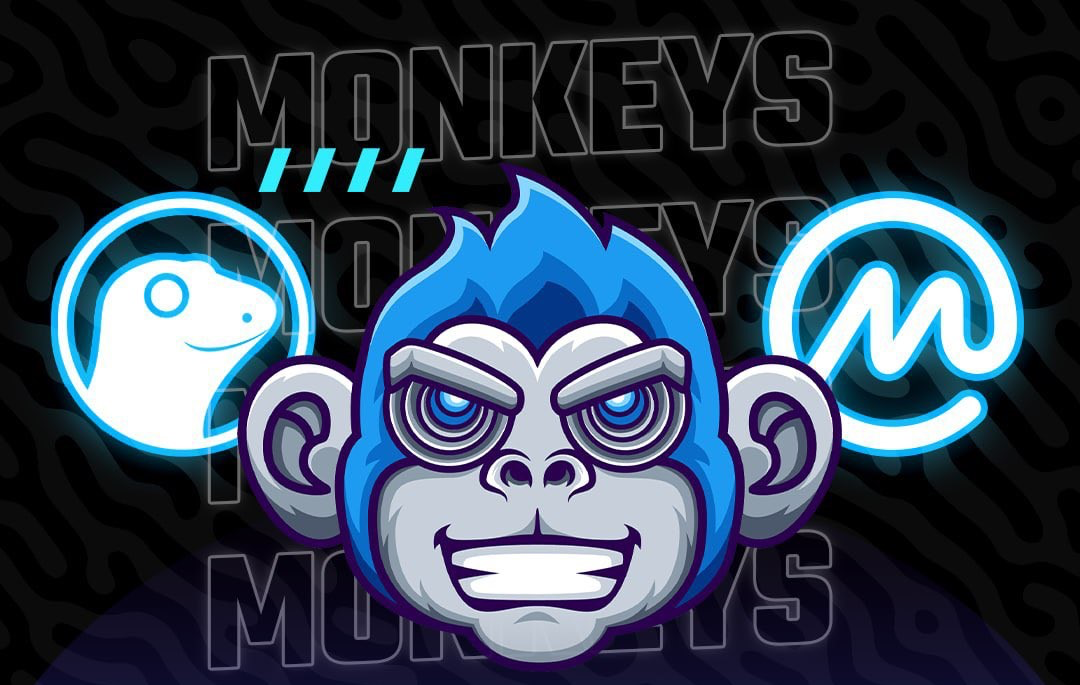 What makes Monkeys Token exciting is its potential for virality. With its catchy and meme-able symbol #MONKEYS, it has the potential to become the next 1000x gem like other successful tokens such as Floki due to its 1.7m dollar market cap. Monkeys Token launched just three weeks ago, and the community has already taken over by migrating from a bad dev with 0/0 tax and sold his free tokens on the community. They battled through multiple attempted sabotages and have victoriously rebounded. They created a first-of-a-kind contract with deflationary taxes based on transactional periods to lower while still ensuring liquidity boosts  for long-term success. Additionally providing an added layer of security for the community by instituting a multi sig wallet controlled by trusted members of the newly established team. 
Monkey Ushering into the Crypto Space
Monkeys Token has a similar vibe to Floki, and all memes are sought after on the premise of speculation that they will be seen and mentioned by the biggest names in space, with Elon Musk being the main guy. He created a Twitter list called Monkeys about a month ago, and has mentioned "monkeys" and used monkey emojis/memes over 50 times on his feed. This potential for exposure makes Monkeys Token an exciting and intriguing project in the crypto world.
The Monkeys Token team has huge marketing plans, with ads now running on a dozen crypto sites. The rebranding is also set to drop in a few days, which is expected to boost the project's profile even further. The Monkeys team means monkey business and is committed to making it a long term success.
Tokenomics is another area where Monkeys Token stands out. They implemented never before used features within the ethereum blockchains smart contract protocols to create a code that will prevent front running sandwich MEV bots to profit from its potential investors, a transactional based deflationary tax which provides half (1.5%) to liquidity and burns it, and strategically blacklisted Vitaliks wallet for exposure and a second tier marketing tool. With an already low tax rate of just 3%, users will have plenty of bananas to go bananas with. But…The tax rate will be lowered in two phases, with the first phase having 1% taxes after 20,000 transactions and the second phase being 0.225% after 100,000 transactions. Once the tax rate drops to 0.225%, 100% will now go directly to the marketing wallet, ending the liquidity add assuring a strong market cap ratio. 
In conclusion, Monkeys Token is an exciting project in the crypto world that has the potential for virality and huge marketing plans. The team's commitment to making it a success is evident in their innovative contract and the use of deflationary taxes to ensure a multi-sig marketing wallet for long-term success. With the rebranding set to drop in a few days and the massive marketing campaign underway, Monkeys Token is one to watch in the crypto world.
About Monkeys Token Monkeys Token is a newly-launched cryptocurrency that has captured the imagination of the crypto world. Inspired by the world of monkeys, Monkeys Token has a total circulating supply of 388.8 billion tokens, providing a unique opportunity for building a thriving community and ecosystem around this imaginative concept. To learn more about Monkeys Token and its unique features, please visit their website at www.monkeystoken.io or visit their social platforms. Website | Twitter | Telegram | CoinMarketCap | EtherScan

Disclaimer: The information provided in this release is not investment advice, financial advice, or trading advice. It is recommended that you practice due diligence (including consultation with a professional financial advisor) before investing or trading securities and cryptocurrency.

CONTACT: Jonathan Reichental
Monkeys Token
info(at)monkeystoken.io