A Seamless Blend of Traditional and Crypto Banking Services Under One Roof
Zug, Switzerland, Oct. 19, 2023 (GLOBE NEWSWIRE) -- In these uncertain economic times, many people seek more secure and versatile ways to manage their finances. Ocean Money is here to meet that need. 
The platform offers a full suite of financial services, from neobanking to cryptocurrency and wealth management. 
The Ocean Money mission is simple: to give you the tools you need to succeed financially, both now and in the future. Neobanking and Beyond The whole founding team of Ocean Money is deeply involved in the fast-paced world of crypto and understands the value of traditional finance. That's why the project seamlessly merges standard banking services with alternative digital assets. 
Whether you're investing in new cryptocurrencies or simply paying your bills, Ocean Money has you covered. Neobanking Service When it comes to managing your financials, Ocean Money doesn't neglect the bedrock of any financial service, offering a wide range of features: 

Multi-currency Accounts: Whether you deal in dollars, euros, or yen, Ocean Money has you covered.
Swift Money Transfers: Need to send money quickly? Ocean Money ensures that your transactions are as fast as they are secure.
Bill Payment Dashboard: Forget the hassle of logging into multiple sites to pay your bills. Do it all from one place.
Budgeting Tools: Get a handle on your finances with easy-to-use budgeting tools that help you save more and spend wisely.
Crypto Service For those who are looking to venture into the digital currency space, Ocean Money provides:

Secure Digital Wallets: Store your digital assets without worrying about security breaches.
Currency Conversion: Seamlessly convert your traditional money into cryptocurrencies and vice versa.
Yield Farming: Want to earn more from your digital assets? Try yield farming.
Staking: Lock up your cryptocurrencies to earn additional tokens and boost your investment.
The Beta Crypto Service is going live in October of 2023, so if you're interested in being among the first users of Ocean Money, make sure to stay in the loop by following them on X.
Accessibility and Inclusion Financial inclusion is at the core of the Ocean Money project. To make this a reality, the platform features:

Low-Barrier Entry Investment Opportunities: Invest in opportunities with as little as $100.
Crypto Thematics: Diversify your crypto investments without managing multiple wallets.
Trading Funds: Let the experts handle your investments for optimized returns through regulated trading funds.
Tokenized BTC Mining: Participate in Bitcoin mining without needing specialized hardware.

Ocean Money's Licences & Authorisations Breakdown
SRO VQF Asset Manager
Ocean Money is supervised by the VQF SRO, which is officially recognized and regulated by FINMA. This supervision allows Ocean Money to operate legally as an asset manager. FINMA's role is to oversee companies in the prevention of money laundering and the financing of terrorism.
Virtual Asset Service Provider (VASP)
Ocean Money expects to achieve its VASP licence this year, granting the platform the authority to offer various services. These services include exchanging fiat-to-crypto, crypto-to-fiat, and crypto-to-crypto, as well as the safekeeping of these assets. This license ensures that Ocean Money's crypto services operate within a regulated framework.
Cryptoassets: AML / CTF Regime
To offer its crypto services lawfully in the UK, Ocean Money is in the process of registering with the Financial Conduct Authority (FCA) under the Crypto Assets: AML / CTF regime. This is necessary as most crypto assets are still unregulated in the UK.
EMI Distributor License
Ocean Money is in the process of acquiring an EMI Distributor License for the UK and EU through its partner. This license allows the platform to distribute or redeem electronic money through partners, with accounts directly at the Bank of England and De Nederlandsche Bank (Bank of Netherlands).
Card Scheme Membership (Visa or Mastercard)
Ocean Money will be obtaining a Card Scheme Membership, enabling the platform to issue Visa or Mastercard debit cards to its users. Users can fund those cards with either fiat or cryptocurrencies.
Why Choose Ocean Money? Offering a broad spectrum of services and having a strong focus on user experience, Ocean Money stands as a reliable partner in your financial journey. 
From robust security measures to customer service that actually serves, the platform is committed to providing a seamless and secure financial experience for all its users. Conclusion Ocean Money is on its way to building a cohesive ecosystem designed to meet the diverse financial needs of its users. From neobanking to advanced investment options, Ocean Money is a one-stop solution for all your financial needs.
For more detailed information, visit the Ocean Money website: https://ocean.money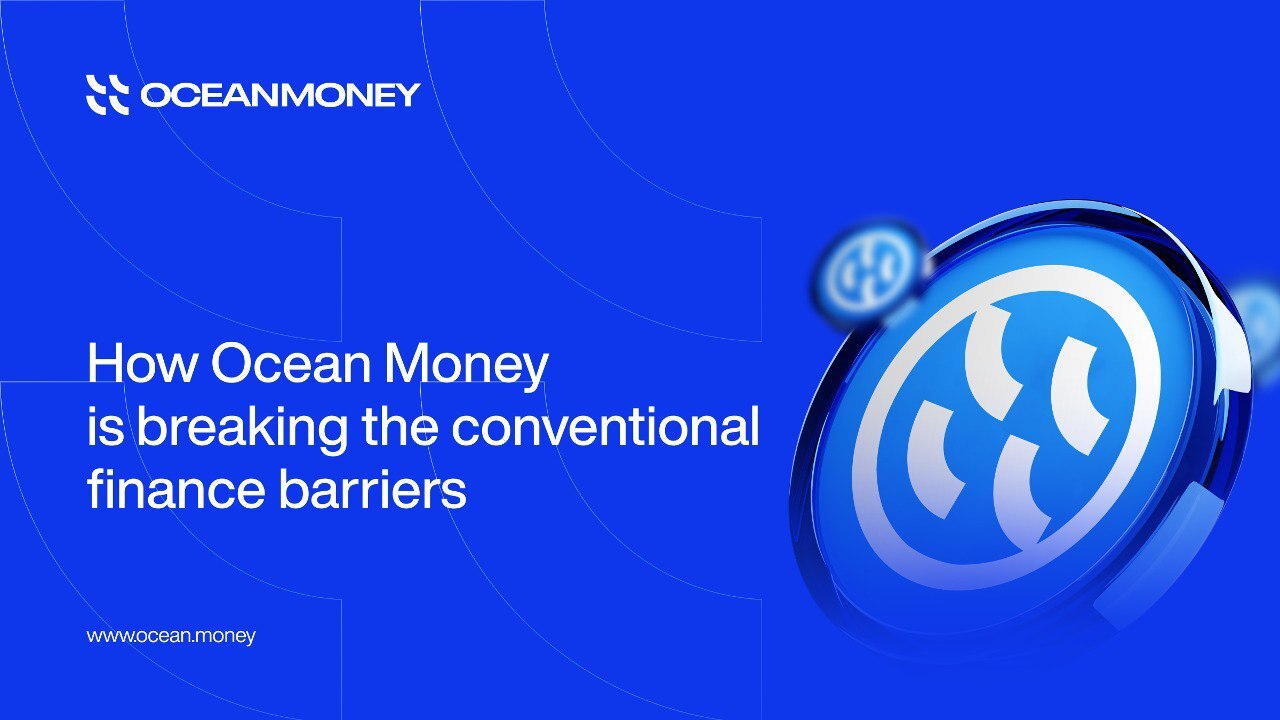 CONTACT: Sam Pitman
Sam-at-ocean.money