Jakarta, Indonesia, July 07, 2023 (GLOBE NEWSWIRE) -- OnlineBase, a groundbreaking crypto project, is set to disrupt the digital landscape by providing a platform where individuals can effortlessly earn money while engaging in their everyday online activities. With a vision to boost the economy by leveraging the time people spend online, OnlineBase aims to revolutionize the way individuals earn and monetize their online presence.

In today's fast-paced digital era, people spend a significant amount of time in cyberspace, whether it's watching videos, scrolling through social media, working remotely, attending virtual meetings, or enjoying digital entertainment. OnlineBase saw an opportunity to transform this time into a valuable asset by creating a user-friendly platform that allows individuals to earn money easily while doing what they already love to do online.
The mission of OnlineBase is to build a thriving ecosystem that focuses on developing innovative mechanisms, applications, tokenomics, and wallets to empower individuals to generate income from their online endeavors. By harnessing the power of cutting-edge technology and blockchain, OnlineBase provides a seamless and flexible way for users to earn money on their own terms.
Key Features of OnlineBase:
Online to Earn: By just downloading ONLINEBASE APPS, users can earn rewards by just leaving it in the background. As long as their mobile screen is on then the system will calculate reward on a daily basis. This feature is proven successfully onboard massive users based on their first-day launch at Play Store.
Halving and Dynamic Distribution: To protect $ONLINE from inflation, rewards for screen time are halving every year. And they implemented a daily basis pool system, which means rewards will be split equally no matter how many users that are using the apps on that day
Stake to Play: To have a massive demand, Onlinebase is developing a based luck games system that gives users the chance of potentially earning up to 5000x. Users need coins to play the game. Coins cannot be purchased and they can only be obtained by staking $ONLINE. The amount of coins users get from stake is dependent on how long the duration they are choosing to lock.
$WONLINE Token: OnlineBase introduces $WONLINE as an in-app currency, allowing users to conveniently engage with the platform. With a conversion rate of 1 $ONLINE to 1,000,000,000 $WONLINE, users can easily convert their in-app currency to $ONLINE using the dedicated $ONLINE web wallet. This integration enhances accessibility and provides a seamless experience for users within the OnlineBase ecosystem.
To ensure the sustainability and growth of the project, OnlineBase has implemented a robust tokenomics model:
Fixed Supply: The supply of $ONLINE tokens is fixed, ensuring scarcity and the potential for long-term value appreciation for token holders.
Tax and Burn: Onlinebase will implement tax on every transaction in apps such as converting and withdrawing rewards. All of the tax will be allocated for burn to reduce supply.
Deflationary: With all key features combined, $ONLINE is set to be a deflationary token.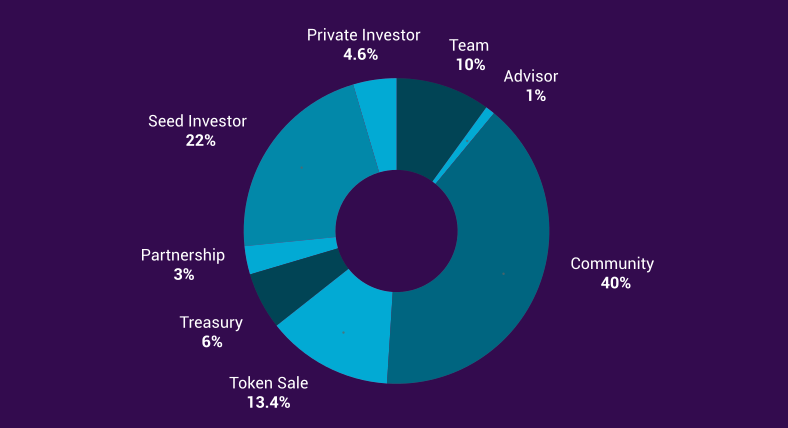 To generate additional revenue and support the continuous development of the project, OnlineBase has established various income streams, including partnerships/sponsored ads, Google Ads for daily reward claims, monetization, and Defi Function fees. These diverse revenue sources contribute to the sustainability and longevity of the project, ensuring its ability to deliver a seamless earning experience to users.
OnlineBase has also developed an intuitive Android app, available for download on the Google Play Store through this link. The app enables users to easily access and engage with the platform, allowing them to start earning money from their online activities with utmost convenience.
OnlineBase invites individuals from all walks of life to join the platform and unlock the potential of their online presence. By providing a reliable and user-centric ecosystem, OnlineBase empowers individuals to take control of their financial future, revolutionizing the way people perceive and capitalize on their online endeavors.
For more information about OnlineBase and to get started on your online earning journey, please visit the official project website: https://onlinebase.io/.
About OnlineBase
OnlineBase is a trailblazing crypto project that empowers individuals to earn money seamlessly through their online activities. With a focus on creating an inclusive and innovative ecosystem, OnlineBase revolutionizes the way people monetize their time spent online, driving economic growth and financial independence.
Website | Twitter | Telegram | Whitepaper

Disclaimer: The information provided in this press release is not a solicitation for investment or intended as investment advice, financial advice, or trading advice. It is strongly recommended that you practice due diligence (including consultation with a professional financial advisor) before investing or trading securities and cryptocurrency.
CONTACT: Antony Liongosari
OnlineBase
team(at)onlinebase.io