Gotbit Hedge Fund allocates an undisclosed amount to Palmswap's Liquidity Event
Road Town, BVI, June 21, 2023 (GLOBE NEWSWIRE) --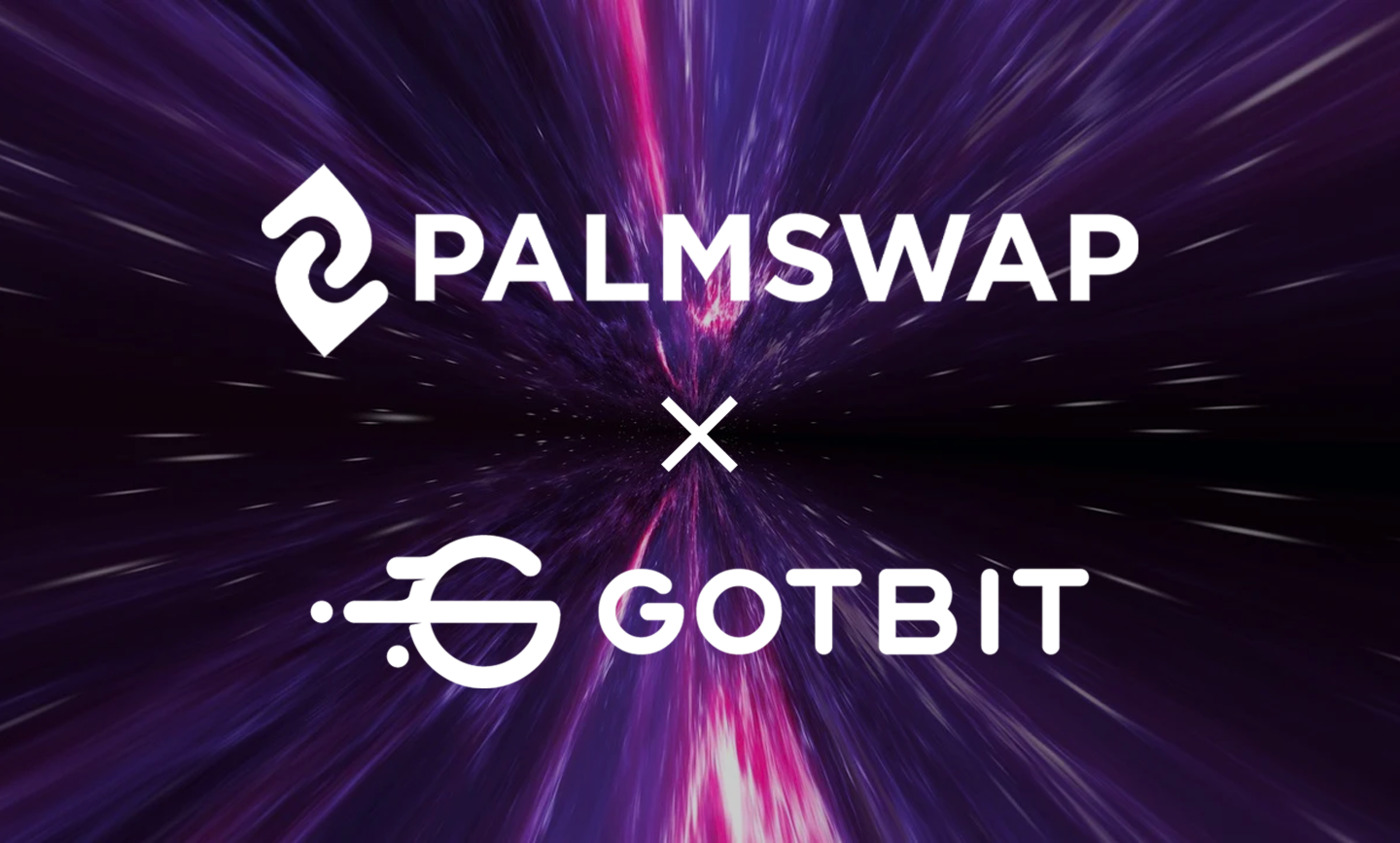 Palmswap, a BVI-based perpetual decentralized trading platform built on Binance Smart Chain (BSC), has partnered with Gotbit Hedge Fund and its market making division, a platform-based solution designed to bring back control of markets to project founders, to allocate liquidity as part of their liquidity provider program to the upcoming Palmswap liquidity event in anticipation of the launch of Palmswap v2, scheduled for July 5, 2023. An undisclosed amount will be allocated from Gotbit, through the minting and auto-staking of the Palmswap Liquidity Provider (PLP) token during the Launch Event beginning June 27. PLP stakers get up to 500% APR plus existing LP rewards through the facilitation of trades and market activity on Palmswap v2, once live.
Gotbit Hedge Fund is a performance-focused crypto market maker with a platform-based service and utility integration approach. Gotbit includes an internal team of developers that build utilities to add extra value to web3 projects.
With its unique and synthetic architecture, Palmswap v2 is substantially more capital-efficient than other alternatives, allowing for low trading fees, and a wide range of levers and pairs. The Gotbit platform is perfectly suited to the current needs of Palmswap, as it was designed to be a liquidity-efficient, powerful and user-friendly decentralized leveraged trading platform. It was also designed to provide CEX-like trading features while overcoming common DEX issues, such as front-running, slippage, asset limitations, native security and a lack of risk management features.
According to Palmswap's CPO Bernd Stöckl: "Our upcoming liquidity event will usher in a new era of fast, efficient, and user-friendly decentralized trading. We are excited about our partnership with Gotbit for our liquidity event and are confident in the platform's ability to handle the transaction volumes, speeds, and order management expected of the event and count on Gotbit's continued support as we roll out Palmswap v2 as the preferred next-gen leveraged trading platform for the masses."
Alex Andryunin, CEO & Founder of Gotbit Hedge Fund, also commented on the partnership by saying: "Palmswap stands apart from other decentralized trading platforms as one that is thoroughly committed to the ideals of user-friendly, cost-effective, fast, performant, and reliable digital asset trading. We are thrilled to be part of Palmswap's liquidity event and fully support the platform's development and roll-out of robust and reliable, customer-friendly trading tools."
PLP – Palmswap's liquidity provider token, consists of an index of USDT assets for leverage trading. It can be minted with USDT and burned back against USDT - being 100% liquid at all times. 60% of protocol fees are distributed to PLP holders and stakers. As part of the liquidity event, rewards of up to 25 million $PALM tokens worth over $500,000 will be issued through this program to depositors, via a FCFS basis, where 1.5 to 5 PALM per PLP, can be earned based on the total initial PLP issued. The starting price of PLP will be $1 per token. Early minters will enjoy higher rewards through this tiered system, and interested parties can sign up to participate here.
Furthermore, the PALM token, as Palmswap's governance token, is designed to facilitate and incentivize the decentralized governance of the protocol along with providing future access to trading fee discounts, tiered access to Palm Pad projects, increased affiliate commissions upon staking and more. The overall Palmswap ecosystem is centered around governance, trading rewards, and staking, and has been developed to fuel the future growth and decentralization of the protocol.
With the deep liquidity being provided via Gotbit and the active participation and growth of the Palmswap user base, Palmswap – specifically, Palmswap v2, the new iteration of the Palmswap decentralized leveraged trading platform – is perfectly positioned to sustain growth and activity by a new wave of Web3 participants.
About Palmswap
Palmswap is a next-generation decentralized exchange designed for powerful and professional perpetual trading. With the inherent security, privacy, and reliability of decentralization, Palmswap delivers seamless and transparent trading capabilities without relying on third parties. Palmswap aims to strengthen confidence in cryptocurrency trading by giving customers complete control over their assets while offering them deep liquidity pools and a seamless trading experience. Learn more by visiting https://palmswap.org/.
Media contact:
office@palmswap.org