ROAD TOWN, British Virgin Islands, Aug. 22, 2023 (GLOBE NEWSWIRE) -- NiFTiesLab Corp, operator of the first BRC-20 attention economy token $HSAC that rewards user engagement and interaction, has announced a collaboration with Icon.X World, a cutting edge Web3 car racing simulation platform. The two companies will collaborate on the Asian leg of the Web3 Grand Prix Tour at blockchain conferences throughout H2 2023, offering participants a chance to test drive the Icon.X World platform and win prizes from a pool of 1 million HSAC tokens.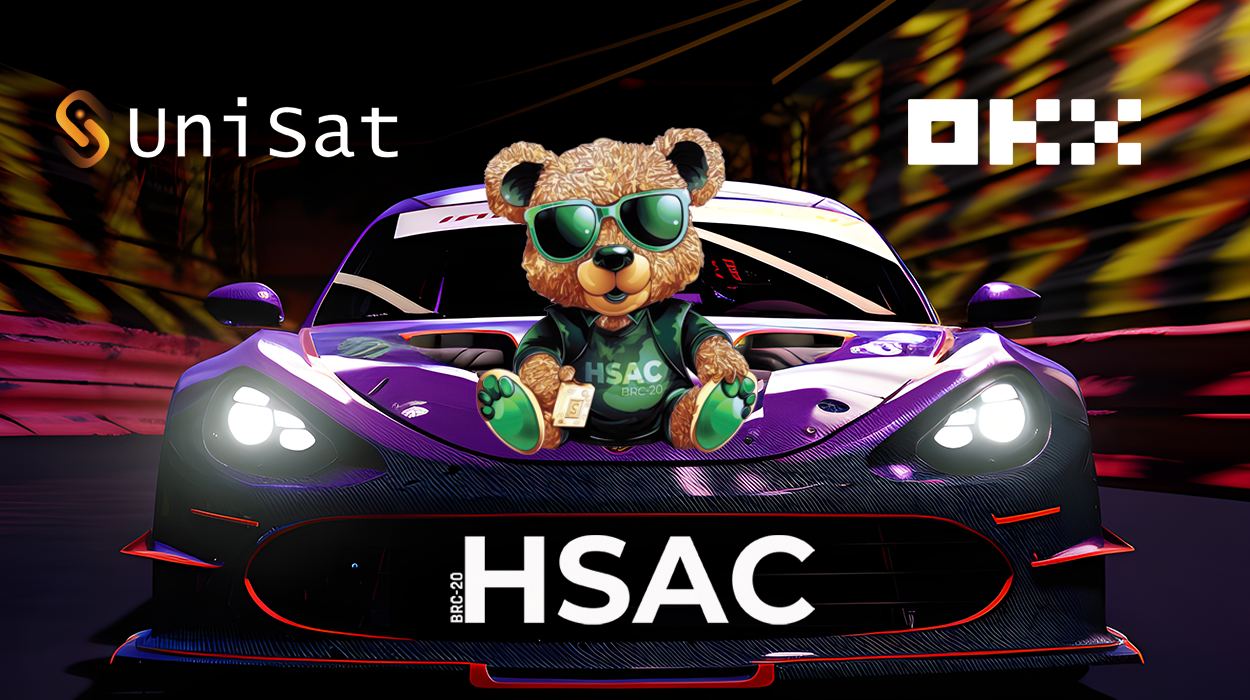 The top 30 drivers at each conference will share the pool of 1 million HSAC tokens. Following is a breakdown of how the prizes will be split for each conference:
1st place: 15 thousand HSAC Grand Prize
2nd to 10th place: 5 thousand HSAC each
11th to 20th place: 2 thousand HSAC each
21st to 30th place: 1 thousand HSAC each
As an extra bonus, the top 10 drivers of the entire Asia tour will receive 10% of the entire prize pool, taking home an additional 10 thousand HSAC tokens each.
HSAC will be hosting the racing competitions at the following events as part of their Asia Tour this year: Coinfest Asia in Bali this month; Korea Blockchain Week, Singapore's Token2049 and the Bitcoin Ordinals Summit, Philippine Blockchain Week and the Tokyo Game Show in September; and ETH Vietnam in November.

"The Icon.X racing competition represents a first use case for HSAC as an attention reward token on BRC-20, the exciting new Bitcoin network standard," states NiFTiesLab's Official representative. "We look forward to rewarding the winners of the Icon.X races, not to mention forging new partnerships that can put $HSAC to further utility."

"We are pleased to add HSAC proprietor NiFTiesLab to our ever-growing list of strategic alliances," adds Icon.X World. "We have previously collaborated with Alpine NFTs and the Aston Martin and Mirage Formula One racing teams at other Web3 events, bringing an authentic feel to our racing sim that is so immersive, players will feel like they're actually in the driver's seat."

Race in the HSAC car to win the Asia Series of the Web3 Grand Prix: https://vimeo.com/856642706

Conference attendees interested in pitting their racing skills against other event-goers can pre-register for the competition to win HSAC tokens by filling out their information at the following link:
https://docs.google.com/forms/d/1vEP_Kc6aP3LGznc21zVOc9H_TTs8B54LuOQAEF6L9nM/edit

Disrupting ERC-20: A Bitcoin Innovation – the BRC-20 Standard

As a BRC-20 token, HSAC is based on Bitcoin's time-tested and undefeated proof-of-work security infrastructure. The BRC-20 standard represents a significant change in the blockchain ecosystem as a formidable contender to heretofore unchallenged ERC-20 dominance. The new protocol standard boasts superior security on the decentralized Bitcoin network, optimized transaction velocity and greater integration opportunities.

When juggling between speed and cost, Ethereum's faster block times have led to constant network congestion and inflated transaction fees. BRC-20 tokens balance velocity and affordability by maintaining an acceptable transaction speed with an average transaction cost of around $0.15, a stark contrast to ERC-20's approximately $6 fee.

A key innovation of the BRC-20 standard is its capacity to facilitate effortless integration with Bitcoin-centric services and applications, an advantage previously held by other token standards such as ERC-20 or BEP-20 within their respective ecosystems.

HSAC: Perfectly Executing the Fun Bitcoin Concept with New Utility

In terms of market share, Bitcoin has traditionally occupied about half of the entire crypto market, with all the rest of the altcoins sharing the remainder. The innovation of BRC-20 now leaves Bitcoin poised to take over Ethereum as the leading DApp Network, an untapped market potential attractive for both developers and users alike.

The HSAC token is uniquely positioned as a pioneering attention token on the Bitcoin network where it can be implemented on any kind of application or platform to reward user engagement and interaction. With HSAC, owning a token also means being a part of the wider, massive and established Bitcoin community. Leveraging Bitcoin's robustness, security and name recognition, HSAC benefits from operating on the BRC-20 protocol.

The interactive and versatile nature of HSAC gives it broad appeal which extends beyond traditional cryptocurrency investors. HSAC rewards active participation by spurring innovative use cases for the token and protocol, thereby fostering an engaged, vibrant community. This sets HSAC apart from other more static tokens on the market.

Using recursive ordinal inscriptions and "the daisy-chaining method", HSAC has unveiled a whole new stream of possibilities and opportunities on BRC-20. Not only does HSAC, as a BRC-20 token, allow easy integration with Bitcoin-centric services and applications, it also facilitates a fresh ecosystem of content creation and decentralized app development for its users.

About NiFTiesLab Corp
Based in the British Virgin Islands, NiFTiesLab Corp is the operator of the HSAC token, the premier attention economy token on the Bitcoin network's BRC-20 protocol. For more information about NiFTiesLab Corp and its new HSAC token, please visit the project's official website: www.hsac.cash
Official HSAC Channels
HSAC Website: https://hsac.cash/
HSAC Twitter: https://twitter.com/HSACASH
HSAC Telegram: https://t.me/hsacash
About Icon.X World

Icon.X World is a cutting-edge, immersive, and decentralized eSport platform that blends the thrilling world of competitive car racing with the cutting-edge technology of blockchain and NFTs. It's the next evolution. More information about Icon.X World can be found on the platform's website: https://iconx.world
Media Contact
pr@yourPRstrategist.com
A photo accompanying this announcement is available at https://www.globenewswire.com/NewsRoom/AttachmentNg/da63edcb-8702-412a-9aa6-79e3dbc4fd29