NEW YORK, USA, June 20, 2023 (GLOBE NEWSWIRE) -- Royal Angel Foundation, or RAF, which has a strong investment background and rich industry experience, recently announced a global investor conference in New York. The conference will focus on Web3, DeFi, project incubation and other topics. RAF will provide investors with quality ethereum-based digital asset investment services based on the principles of fairness, transparency and stability.
About Royal Angel Foundation
RAF is a foundation focused on blockchain industry investment, established in cooperation with many well-known Web3 top venture capital institutions, and is committed to becoming a global one-stop top investment platform for digital assets. RAF will rely on its strong industry resources and experience to comprehensively layout in the fields of primary market, quantitative trading, professional trading, DeFi, project incubation, etc., and accordingly provide an easy and safe trust investment product for ordinary users.
RAF is controlled by professional investors in the field of investment, through professional trading managers, to guide and help users' assets for DeFi financial and professional trading. Professional investment managers will choose safe and reliable and the highest return of its kind DeFi products for users, professional traders will be based on coin trading, futures contract trading and other conventional business, can provide users with contracts, futures and other financial derivative trading services revenue, RAF is committed to providing users with one-stop blockchain financial services.
Royal Angel Foundation Advantage
The establishment of RAF has attracted strong attention in North America and Eurasia, as RAF has a strong resource background in the industry, and the industry's leading top investment institutions are cooperating in the equity. Not only in the investment field, RAF will invest and lay out more tracks in the industry in the future, including providing institutional-level quotation software, professional quantitative trading systems, industry project investment and research reports, industry media information, liquidity mining, pledge loans and many other businesses to build a perfect service system and properly guide users to blockchain and digital assets and other fields to make greater contributions to the development of the industry.
The establishment of Royal Angel Foundation marks the arrival of another heavyweight investor in the cryptocurrency industry, and it is worth looking forward to whether the investment ecology of the cryptocurrency industry will see new changes in the future.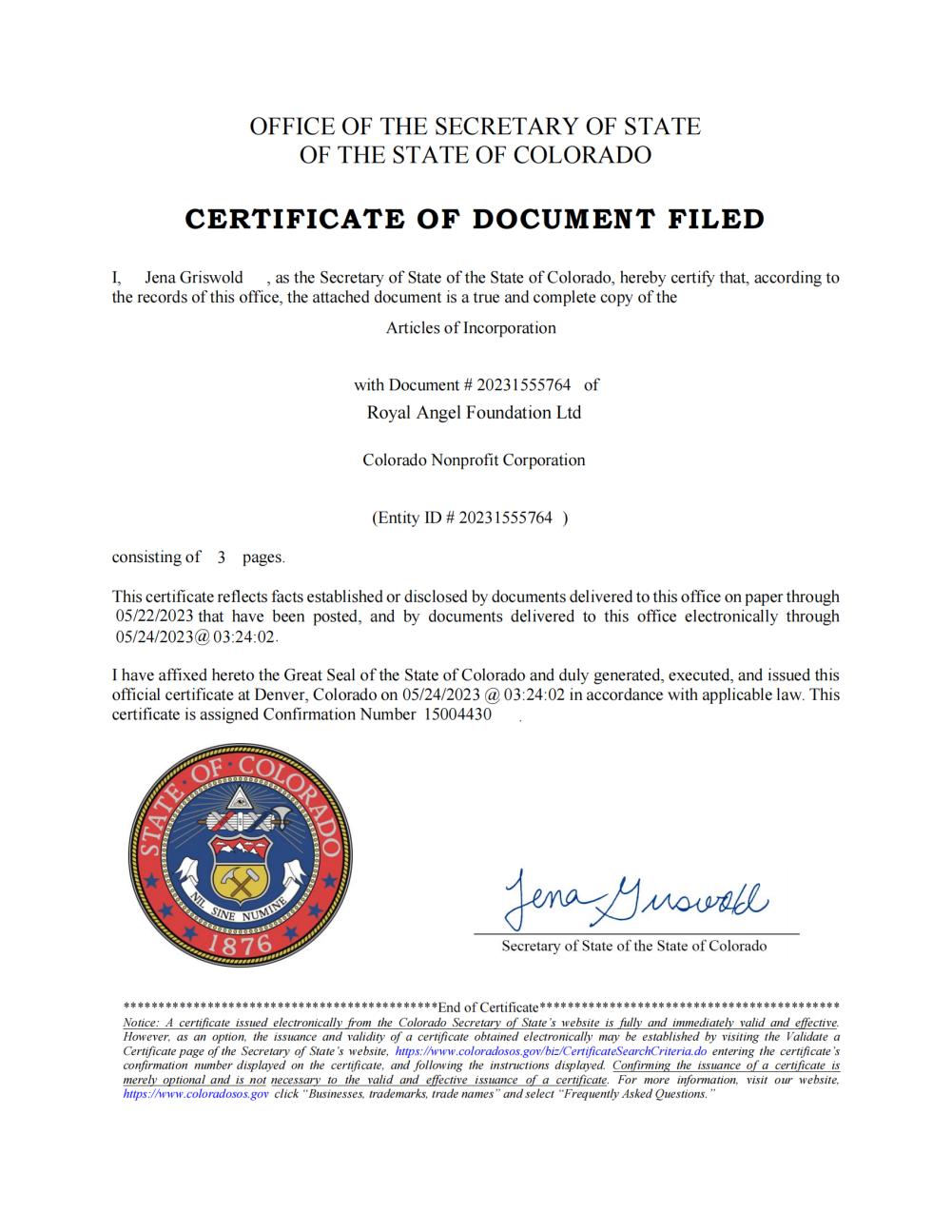 Media Contact
Company Name: Royalangel
Contact: Alba Cruz
Email: info@royalangel.xyz
Website: http://www.royalangel.xyz

CONTACT: Alba Cruz

Royalangel

info at royalangel.xyz