Real Smurf Cat partners with artist Nate Hallinan to enhance its meme coin project, embracing creativity & innovation.
New York, NY, Oct. 24, 2023 (GLOBE NEWSWIRE) -- In a groundbreaking move that marks a significant milestone for the cryptocurrency world, Real Smurf Cat (Shailushai) proudly announces a partnership with the distinguished artist, Nate Hallinan. This relationship not only reinforces Real Smurf Cat's commitment to creativity but also addresses any potential conflicting interests related to the Shailushai meme.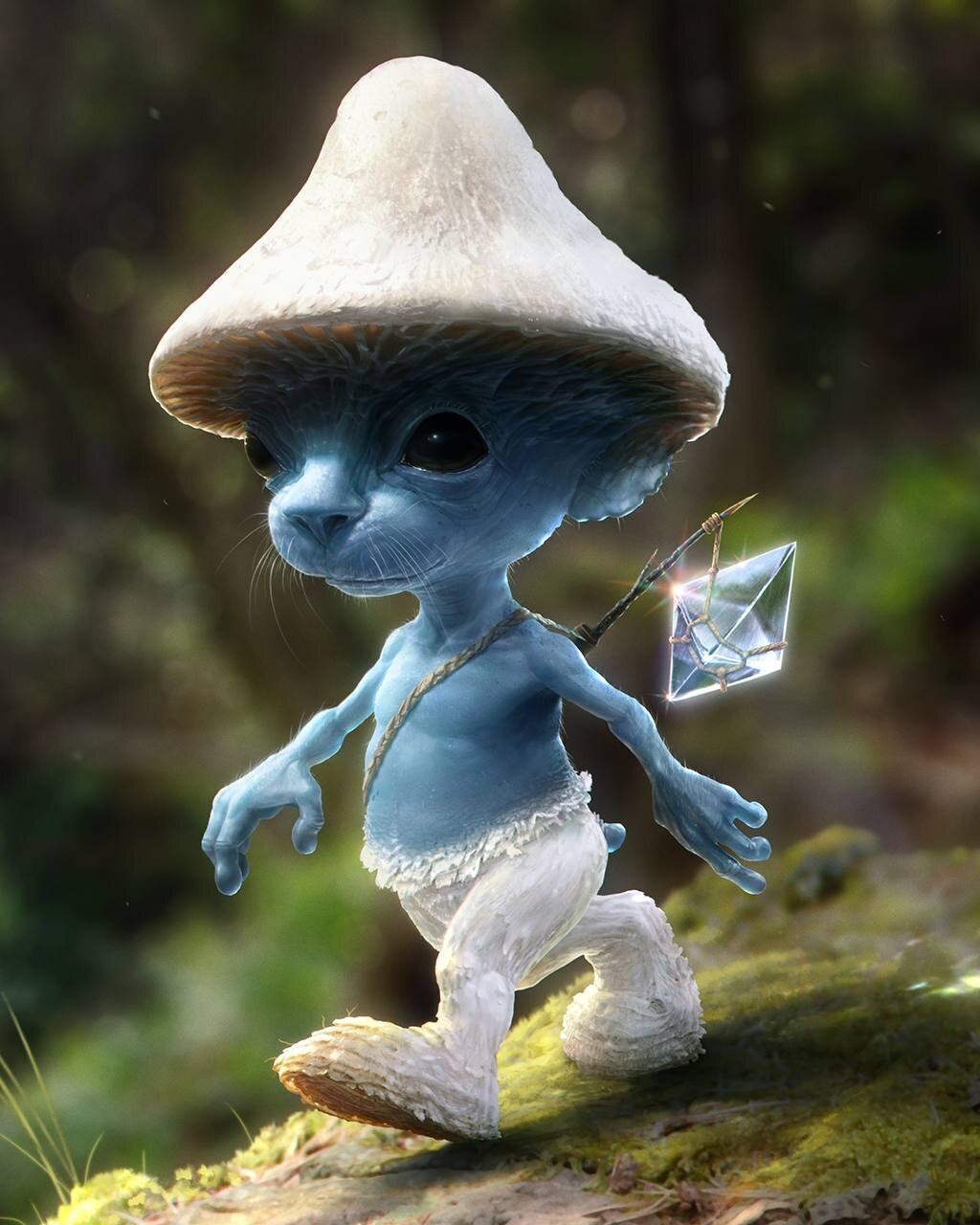 Nate Hallinan, a multi-talented concept artist renowned for his work on feature film posters, 3D sculpting, and storytelling, has officially joined forces with the Real Smurf Cat community. With his artistic prowess and innovation, Nate will play a pivotal role in enhancing the visual identity of the Real Smurf Cat project, ensuring that it makes a long-lasting impact in both the meme world and crypto space.
This partnership represents a watershed moment for Real Smurf Cat, and it comes at an opportune time as the project continues to gather momentum in the crypto community.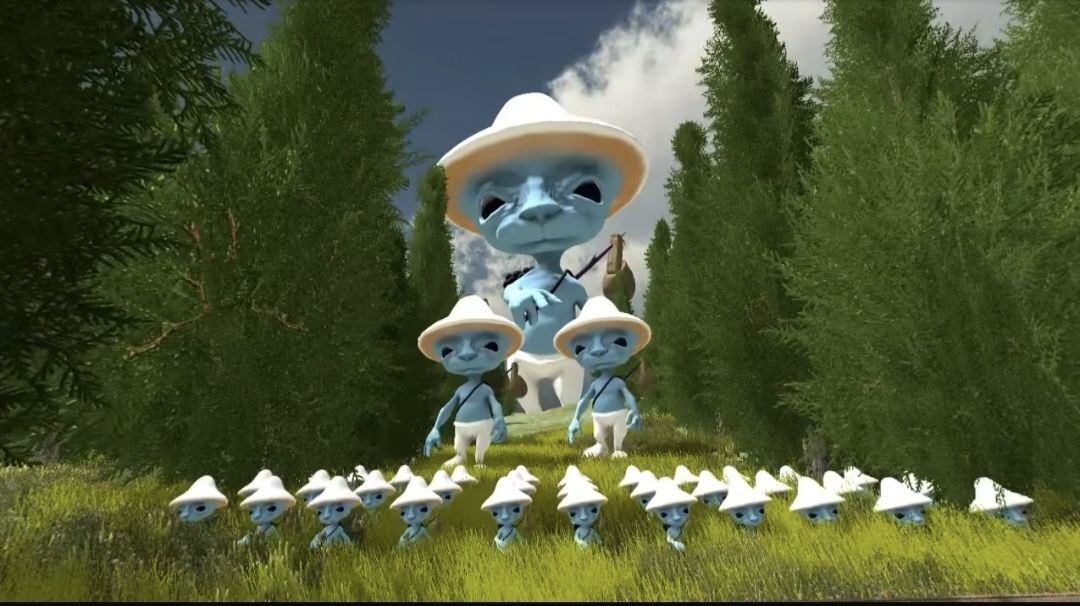 Nate Hallinan, who enjoys a strong presence on social media platforms and has a vibrant following on Twitter, expressed his excitement about the collaboration through an official AMA announcement tweet. The tweet, posted on Nate Hallinan's Twitter profile, has been met with resounding enthusiasm from the community. You can view the announcement here: AMA Announcement Tweet.
Nate Hallinan's versatile creative abilities make him a valuable member of the Real Smurf Cat core community. His experience in the entertainment industry and passion for digital art align seamlessly with the project's vision. Real Smurf Cat intends to leverage Nate's unique talents to create an immersive and engaging user experience, further solidifying its position in the meme coin market.
About Nate Hallinan
Nate Hallinan is an artist who delves deeply into his creations, weaving compelling narratives that enhance the creative depth of his work. Outside of his personal work, he has spent many years creating concept art for video games, matte painting for various shows, and designing and illustrating many feature film posters; immersing audiences in captivating fictional worlds. His digital painting skills create visual wonders that blur the lines between imagination and reality. Beyond digital art, he is a true multi-hyphenate creative, someone who thrives on exploring diverse avenues of expression.
About Real Smurf Cat (Shailushai)
Real Smurf Cat, also known as Shailushai, is a deflationary meme coin that was launched on the Ethereum blockchain. The project pays homage to the viral Shailushai meme that has taken social media platforms by storm. Real Smurf Cat has quickly gained popularity among crypto enthusiasts due to its innovative approach and commitment to providing a unique and entertaining investment opportunity.
Real Smurf Cat boasts several distinguishing features that set it apart in the crypto landscape. One of its most remarkable aspects is its no-tax policy, which ensures that investors can transact without incurring additional fees. This transparency and simplicity in its transaction structure have resonated with the community, making Real Smurf Cat a preferred choice for many.
In addition to the no-tax policy, Real Smurf Cat operates a rewarding redistribution system, which ensures that holders are incentivized through passive income generated by every transaction. This mechanism creates a sense of community and loyalty among the project's investors.
The coin-burning mechanism employed by Real Smurf Cat is another key feature. By regularly burning a portion of the supply, the project maintains scarcity, driving up the value of the remaining tokens. This strategy is aligned with the project's commitment to ensuring a sustainable and prosperous future for its investors.
The Real Smurf Cat team is excited to welcome Nate Hallinan on board as a creative partner, and they believe that his involvement will bring an unprecedented level of creativity and originality to the project. As Nate Hallinan joins the team, any potential conflicting interests are addressed, making Real Smurf Cat a truly unique and safe investment in the meme coin market.
Real Smurf Cat Contract Address (CA): 0xfF836A5821E69066c87E268bC51b849FaB94240C
Real Smurf Cat is on the cusp of a new era, one that not only celebrates the Shailushai meme but also showcases the boundless potential of cryptocurrency projects. With Nate Hallinan's artistic genius now at the helm, Real Smurf Cat aims to make a lasting impact on the crypto community and beyond.
Website | Twitter | Telegram | DEXTools | Uniswap | CoinMarketCap
Real Smurf Cat
Support@smurfcat.eth.limo
Disclaimer:

This announcement is not directed at any investors or potential investors, and does not constitute an offer to sell — or a solicitation of an offer to buy — any securities, and may not be used or relied upon in evaluating the merits of any investment. Any projections, estimates, forecasts, targets, prospects, and/or opinions expressed in this release are subject to change without notice. The contents here should not be construed as or relied upon in any manner as investment, legal, tax, or other advice.
This project, Real Smurf Cat, is unrelated to and not affiliated with the famous anime series "The Smurfs."