The Pond Token launches to combat scams in Cryptocurrencies and help payback unsuspecting victims.
NY , Oct. 04, 2023 (GLOBE NEWSWIRE) -- Today we officially announce the launch of The Pond Token, A token designed to reimburse victims of cryptocurrency scams, specifically the recent launch of Paulyx's "Pond Coin".

The creators of The Pond have a meaningful mission to combat the ongoing scams, rugs and straight up illicit activities in crypto currency and help bring some positivity to the space. If you have recently been affected in Paulyx's Scam launch of Pond Coin,

Please visit: https://thepondtoken.com  and fill out the form.

After the victims of Pond Coin are made whole, The Pond will continue to fight the scams of crypto and its goal is to continue to payback victims. This will happen through a Charity wallet that consists of 75 trillion "The Pond" tokens that were withheld by the development team and a charity wallet that consists of community donations.

The Pond expects to reach a reasonable Market Cap of 2 million USD, before victims begin to get paid. 

If you have an interest in seeing the good in the crypto space and are, a victim, a philanthropist, or just a straight up honest person who wants to do the right thing, then The Pond is the token for you.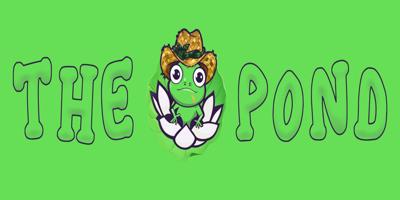 About The Pond:
The Pond is a token created by "Pond Guardian" and "Pond Man" which are identities to shelter their real identities, as they are involved with another project currently. This project is of substantial size, and once The Pond reaches a MC of 100 million USD, they will dox their true identities.

For more information, please refer to the Pond website and subscribe to all social Media Handles.
Website: https://thepondtoken.com/
Twitter(X): https://twitter.com/thepondtoken
Telegram: https://t.me/ThePondToken


Disclaimer: The information provided in this press release is not a solicitation for investment, or intended as investment advice, financial advice, or trading advice. It is strongly recommended that you practice due diligence (including consultation with a professional financial advisor) before investing in or trading securities and cryptocurrency.
CONTACT: Jamie C. Lewis
contact at thepondtoken.com