Dubai, UAE, Feb. 16, 2023 (GLOBE NEWSWIRE) -- Creed&Bear, a leading FinTech company based in Switzerland, has announced its expansion into the Dubai market. The company specializes in FinTech tech for asset management software and utilizes artificial intelligence and machine learning to provide personalized investment solutions for clients.
Dubai Is Set for Key Players Arrival
Asset management is a crucial aspect of the financial industry, as it involves the professional management of various assets including but not limited to stocks, bonds, and digital assets. By implementing artificial intelligence and machine learning in this field Creed&Bear has revolutionized the way in which investments are made allowing for efficient and accurate decision making. How? Creating software for asset management.
A Revolutionary FinTech Software for Asset Management
Creed&Bear's incorporation of their Intellectual property software utilizing AI and ML allows them to collocate vast amounts of data both historical data and unstructured data. Being able to pull from these data sets in real time is something the asset management sector has never seen before. Creed&Bear has many offerings that they include in their services Access to Growth and Innovation, Portfolio Diversification to name a few. To give you an idea of Creed&Bear's data processing capabilities we have rounded up some of the softwares abilities: processing speed of more than 100,000 trades through our network servers, ability to manage and execute a trade in under 4ns, read and process 7,000,000,000 transactions /ms, Creed&Bear software can store and analyze 35GB of raw data. With this impressive performance they continue to develop their software to help the client find the best way forward. 
Switzerland and UAE for an International Business
The company's expansion into MENA signifies the growing interest in the use of ML and AI. Dubai is ready for this rapid growth of FinTech. The entrepreneurial spirit makes it a prime place for well established companies such as Creed&Bear to thrive and expand in this hive of activity with the support of the government's financial institutions. The region is supportive of these advancements and embraces the use and rollout of digital assets as a commodity while also supporting the adoption of new technologies to help navigate the rapidly changing expanse of Finance and beyond. Investors are drawn to this tech savvy population; the local and expat FinTech pool is growing and there is already a broad range of key players present. 
Creed&Bear CoreTeam
At the helm of this exciting company is CEO Mr. Anil Marc Sethi who brings with him over 20 years of experience. Drawing on his extensive experience in the traditional banking sector, he will bring invaluable insight. Mr. Anil is also joined by Mr. Andrea Nardon who will be the CIO of Creed&Bear Andrea has over two decades of experience in Quant Portfolio Management and Research. Creed&Bear Network LLC has a team of 50+ multinational employees in Dubai all hailing from extensive professional backgrounds from computer science and analytics and blockchain technologies as well as a team well versed in finance.
"The firm has entered the next phase, after sharpening its expertise, to provide its services to qualified and institutional clientele at the end of 2022. A fund that actively trades bitcoin and other major cryptocurrencies with the objective to extract a positive return to help investors diversify their portfolios as well as get exposure to an exciting and growing asset class, will be launched in the first quarter of 2023. We are proud and looking forward to being part of the fintech world in Dubai to introduce our innovative investment solutions to allow investors to participate in the growth of the digital asset sector in the coming years'' said the CEO of Creed&Bear, Mr. Anil Marc Sethi.
Creed&Bear, leverages the power of AI and ML to develop software that optimizes the management of digital assets. Creed&Bears arrival in Dubai is a significant step in the company's growth and innovation and will pave the way for further advancement in the use of AI and ML in the future.
About:
C&B is a FinTech company active in the research and development of automatic trading algorithms. Founded in Zug, Switzerland in 2019, the company has offices and servers in Dubai and Zug.
To know more, follow the company on Twitter and LinkedIn, as well as on their website https://creedandbear.com/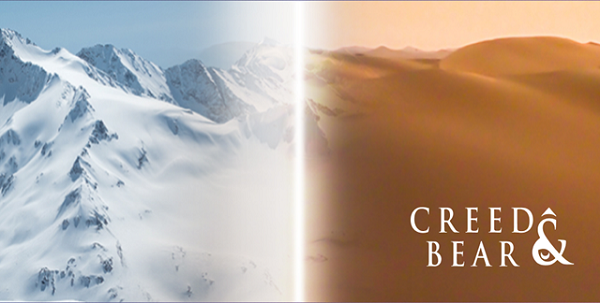 CONTACT: Contact Name:  Nahid El Otmani
Email: pr@creedandbear.com
Location: Dubai, UAE.