CoinTR has partnered with two state-owned banks in Turkey, VakifBank and Zirrat Bank, which lets customers deposit and withdraw Turkish lira.
Istanbul, Turkey, June 29, 2023 (GLOBE NEWSWIRE) -- CoinTR Exchange is committed to providing its users with a reliable and easy-to-use platform and aims to establish itself as one of Turkey's top cryptocurrency exchanges. To further enhance the platform's reliability and user experience, CoinTR Exchange has partnered with state-owned banks in Turkey, Ziraat Bank, and Vakıf Bank.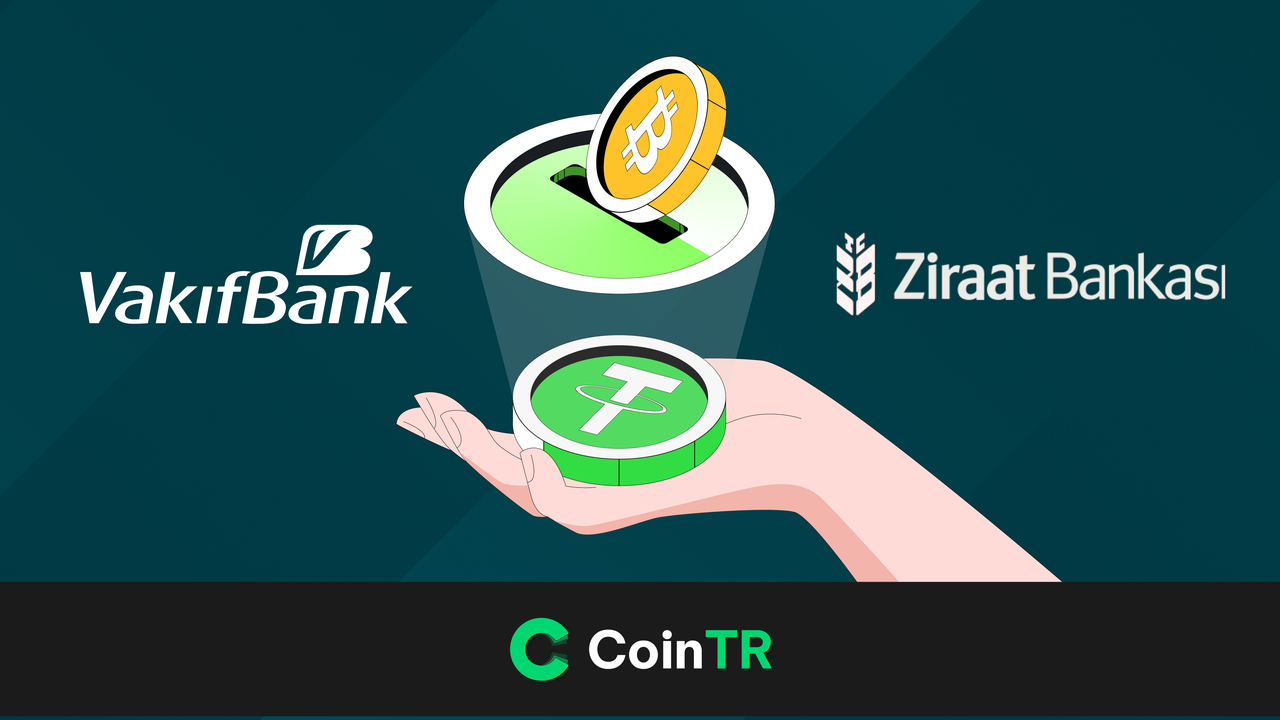 CoinTR is a cutting-edge cryptocurrency exchange that allows users to buy and sell a variety of cryptocurrencies using the Turkish Lira. Since September 2022, the platform has gained attention for its user-friendly interface, robust infrastructure, reliability, and high trading volumes. The team behind CoinTR boasts extensive experience from leading exchanges worldwide, which has helped the platform gain recognition in both local and global cryptocurrency markets.
CoinTR recently signed new partnership agreements to improve service quality and has integrated with Ziraat Bank and Vakıf Bank. This integration enables CoinTR users to enjoy faster, smoother, and more reliable trading experiences. Customers of Ziraat Bank and Vakıf Bank can now make Turkish Lira deposits and withdrawals on CoinTR around the clock.
CoinTR strongly emphasizes reliability, and its partnership with Ziraat Bank and Vakıf Bank reinforces this commitment. As state-owned banks with public capital, their association with CoinTR assures users of the platform's reliability, compliance with relevant laws, and audits by the Financial Crimes Investigation Board (MASAK), the supervisory authority for its business and transactions.
Therefore, CoinTR users can see that they are secure on the CoinTR Exchange, and their transactions are conducted reliably.
The CoinTR team continues to strive for the most reliable and user-friendly cryptocurrency trading experience. They state, "In addition to existing banks, we are working hard to further develop collaborations with other private banks to advance towards our goals. As CoinTR, we will continue to demonstrate the highest sensitivity to reliability and user experience and continue to sign significant partnership agreements to provide the best service to our users."
About CoinTR
CoinTR is a global exchange based in Turkiye, located in Maslak, the CBD of Istanbul. More than 100 products and operation experts from the world's top blockchain companies. CoinTR focuses on providing users with the most secure and stable trading experience. In addition to providing diverse trading tools including Fiat deposit, spot trading, futures trading, copy trading, and earn. Additionally, CoinTR is committed to expanding its global reach through various resources while promoting the growth of local industries. Now CoinTR is ranked #30 on Coin Market Cap and CoinGecko.
To learn more about CoinTR, download our app or visit: www.CoinTR.com

CONTACT: Shawn Jones
CoinTR
Business-at-CoinTR.com

Zirrat Bank
Hakan Yılmaz
service-at-ziraatbank.de 

Vakif Bank
Zeynep Nihan DİNCEL
ercument.hindistan-at-vakifbank.com.tr