DUBAI,UAE, Oct. 02, 2023 (GLOBE NEWSWIRE) -- WinningWalletTrading is a new venture in the world of trading automation software (Forex). In the recent progress, the company has announced the launch of its innovative EA Trading and Autopilot Wallet System. With over 20 years of experience in investing, trading, and entrepreneurship, WinningWalletTrading has harnessed the power of AI and a team of expert traders and software engineers to create a revolutionary system that offers individuals the opportunity to generate passive income, achieve financial independence, and secure a prosperous future.
WinningWalletTrading recognizes these challenges and has developed a game-changing solution that can help individuals turn the tide in their favor. The newly introduced key services and features are as follows:
EA Trading: WinningWalletTrading's EA Trading service leverages cutting-edge AI technology to execute trades at the optimal times, benefitting to its clients. This hands-free approach allows users to benefit from automated trading strategies that operate 24/7.
Prop-Firm Challenge Assistance: Many individuals are deterred by the financial barriers to entry in trading. WinningWalletTrading helps aspiring traders pass the prop-firm challenge with an impressive 92% success rate, providing access to substantial funding opportunities. In the rare event of failure, clients receive a full refund.
Financial Growth: The Autopilot Wallet System aims to help clients achieve six-figure annual incomes and secure up to $200,000 in funding within just one month. 
Full Support: WinningWalletTrading takes care of every aspect, from passing the prop-firm challenge and managing accounts to setting up a trading platform on MT5 and ensuring clients make continuous profits with minimal effort.
Furthermore, Clients who seize this opportunity will receive three months of complimentary access to the top-tier EA trading program. Furthermore, they gain direct access to Founder Serge El Dfouni and his team, ensuring they have expert guidance and support readily available. 
Additionally, clients will be welcomed into a thriving private community of like-minded individuals who share the same aspirations for financial success. These value-added perks underscore WinningWalletTrading's dedication to providing a comprehensive and supportive experience for its users.
Founder Serge El Dfouni, an established entrepreneur, investor, and trader, believes that everyone deserves the chance to attain financial freedom and success. His commitment to offering affordable solutions sets WinningWalletTrading the platform successful. The company provides a full suite of services for a lower price making passive income achievable for individuals from all walks of life.
About the Founder – Serge El Dfouni: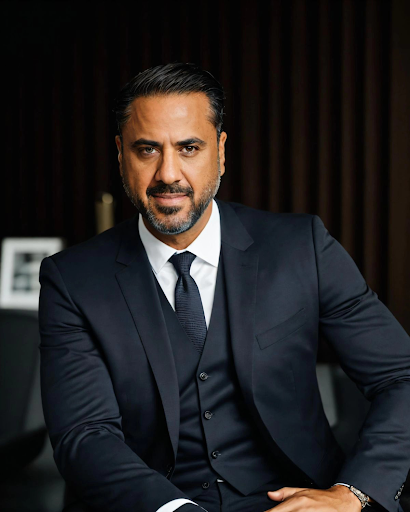 Serge El Dfouni is a prominent entrepreneur, investor, and trader with a track record of success spanning over two decades. He is a shareholder and board member of a nine-figure company based in Dubai, with a presence in more than 16 countries worldwide. His journey from humble beginnings to thriving in the vibrant city of Dubai showcases the possibilities of financial success through the right strategies and tools.
For further details, potential clients can visit the following links:
Website | Serge El Dfouni | Instagram

 Website: https://www.winningwallettrading.com/ea


Disclaimer: The information provided in this press release is not a solicitation for investment, or intended as investment advice, financial advice, or trading advice. It is strongly recommended that you practice due diligence (including consultation with a professional financial advisor) before investing in or trading securities and cryptocurrency. 

CONTACT: Serge El Dfouni
WinningWalletTrading
SUPPORT at winningwallettrading.com