Following on from dappGambl's report highlighting 95% of so-called Non-Fungible Tokens NFTs have a market cap of zero, attention has turned to where the future may lie for NFTs.
In the ever-evolving landscape of technology and entertainment, NFTs have emerged as a groundbreaking innovation with the potential to revolutionize various industries.
While they have gained notoriety for their association with digital art and collectibles, their synergy with the gaming world is proving to be a much better match, bringing a proper use case to the product.
Beyond JPEGs and digital art, NFTs have the potential to reshape how gaming fans engage and interact with media. In 2022, the global video game industry's worldwide revenue was estimated at almost $347 billion and the mobile gaming market made up an estimated $248 billion of this total.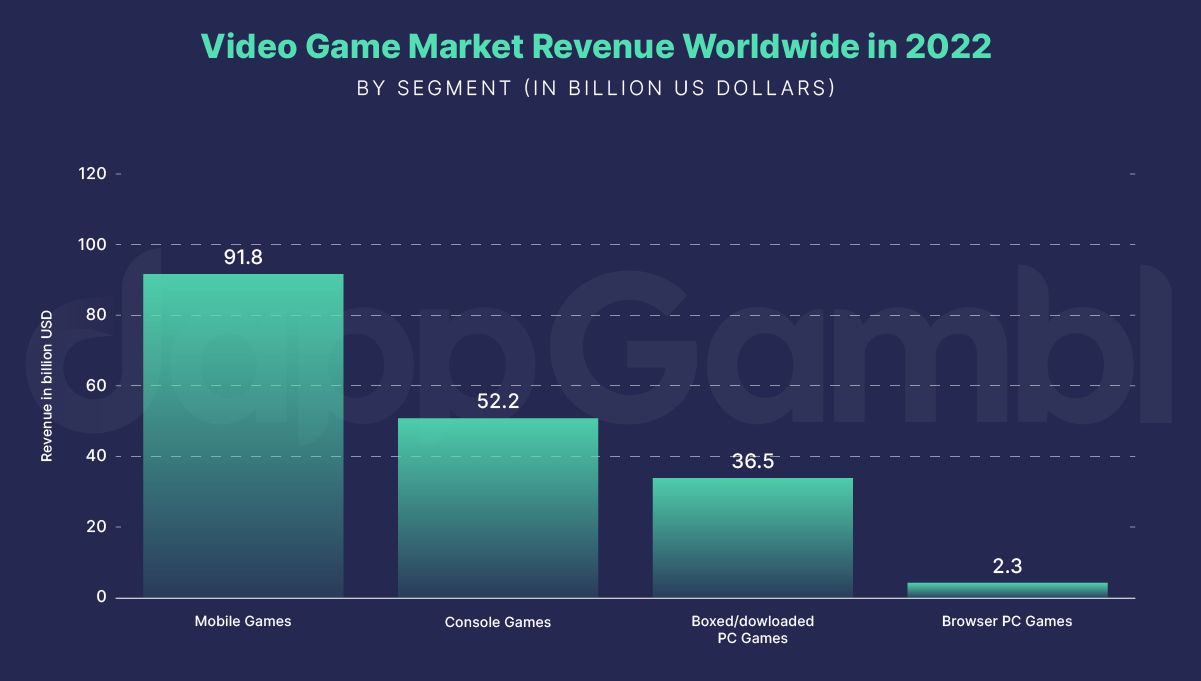 Josip Putarek, expert and crypto industry analyst at dappGambl, has shared his thoughts on why the potential of NFTs can be unleashed in the lucrative world of gaming:

"Back on September 21st, 'Call of Duty: Warzone Caldera' was shut down by producers, leaving millions of players' cosmetics behind locked doors. Players earned skins through gameplay challenges like Call of Duty's Battle Passes, spending real money on a product that is now gone forever. Could this have been avoided? Absolutely!"

"The integration of NFTs into the gaming industry can open up exciting possibilities for players, developers, and investors alike."

"NFTs grant players true ownership of in-game assets, allowing them to buy, sell and trade with transparency and security. These assets are scarce and unique, contributing to their inherent value. Even if the game gets shut down, gamers will retain ownership."

"Because they are compatible across multiple platforms, NFTs also enable players to carry their virtual belongings from one game to another, potentially fostering a sense of continuity in the virtual world."

"Gamers can earn real-world value by participating in in-game activities, such as trading, crafting or tournaments. This empowers players to monetize their skills and investments, creating player-driven economies instead of the opposite."

"Lastly, NFTs will create a decentralized virtual landscape, where players have more control over the game's direction, governance, and economy. This empowers the gaming community to shape their digital environments, and will no doubt result in higher quality gaming content for future generations."
Who is dappGambl?
We at dappGambl are a group of blockchain and casino enthusiasts that consider crypto casinos and other gambling dApps to be the future of online gambling.
Our mission is to provide gamblers with all the information, guides and knowledge they need to start playing in their first blockchain casino and start profiting from the many advantages.
We do this by providing: Guides on everything from how to buy your first crypto to how to play in a metaverse casino, information on everything that matters to you as a prospective crypto gambler, up-to-date in-depth reviews of operators and a dappGambl community for crypto gamblers.