THORchain adds a game changing lending platform while Optimism keeps users happy with generous airdrops. Meanwhile Everlodge is aiming to change the way people invest by opening up access to the vacation property market on web3.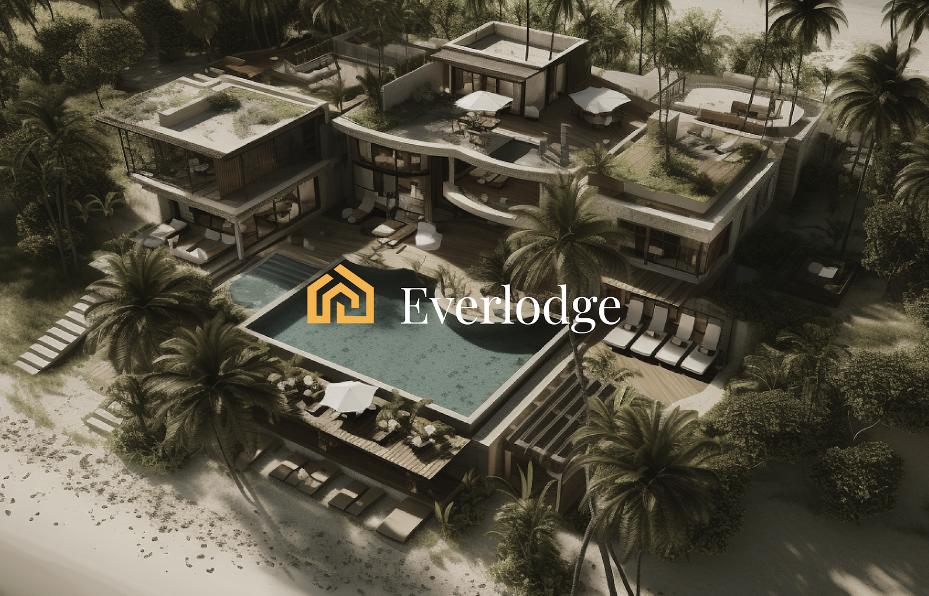 Join the Everlodge presale and win a luxury holiday to the Maldives
THORchain's new lending platform is unique
THORchain's token RUNE has been rising and decoupling from the wider market, up 43% over the biweekly. The community was anticipating a further rise after the launch of a lending platform backed by stablecoin TOR, but it may be a case of buy the rumor and sell the news, as THORchain's price has corrected several times since the launch.
Nevertheless THORchain's new lending platform is bullish for DeFi, offering no-interest collateral backed loans, unlike current contenders such as Aave or Venus, who do charge interest.
Furthermore there are currently no liquidations on the THORchain platform and buyers can top up their account should it fall below the maximum LTV. People can borrow from 200-500% of their collateral amounts meaning that those with small capital can still make good sized trades.
These favorable terms will attract new users to THORchain.
Optimism's airdrops may cause a price drop for OP
Optimism has recently been attracting attention, with its price witnessing a remarkable surge of over 70% in just a matter of months. Optimism's Layer 2 blockchain has attracted attention for its roll-up technology, designed to address Ethereum's scalability concerns by offering a streamlined, secure, and flexible solution.
Optimism has also consolidated its mainnet with other Layer 2 chains, forming a "super chain." This aims to enhance the user experience by creating an interoperable network, marking a departure from the siloed structure of traditional Layer 2 solutions.
Central to Optimism's progress is the OP Stack – an open-source blueprint that serves as a cornerstone for the platform's scalability and interoperability. The OP Stack operates as a modular system, promoting transparency and community involvement.
OP is the governance token of the Optimism Network. Distributed through airdrops, OP has received significant attention due to the impressive gains. Anticipation looms regarding a potential third airdrop, primarily targeted at users who have actively engaged with the network.
The roadmap for Optimism is dotted with catalysts that could impact its trajectory. Most important among these is the impending Cancun upgrade on Ethereum, which is projected to substantially reduce transaction fees on Layer 2s that are based on Ethereum.
All that said, buyers should beware of the selling pressure created by the large amount of airdrops.
Everlodge moves into the tokenization of property
As crypto is still in the early phases of existence, new ways to interact with finance are constantly emerging. Everlodge's upcoming DeFi product will offer people the chance to fractionally invest in holiday homes and get rental income in return.
This is all done through the tokenization of real world assets on the blockchain. RWA can be anything from equities to commodities, or vintage cars to properties. In Everlodge's case, the properties will be purchased by Everlodge and the deeds and other legal data will be stored on chain.
Given that people can invest from $100 upwards, this gives people a chance to have a diversified property portfolio that generates rental yields.
Everlodge's token ELDG will be used to trade in the marketplace and will reward holders with free nights in Everlodge's collection of properties. ELDG is in presale and has just risen by 20% to $0.012. Experts are expecting a 30x rise on the launch day of the token.
Find out more about the Everlodge (ELDG) Presale
Website: https://www.everlodge.io/
Telegram: https://t.me/everlodge
Disclaimer: The statements, views and opinions expressed in this article are solely those of the content provider and do not necessarily represent those of Crypto Reporter. Crypto Reporter is not responsible for the trustworthiness, quality, accuracy of any materials in this article. This article is provided for educational purposes only. Crypto Reporter is not responsible, directly or indirectly, for any damage or loss caused or alleged to be caused by or in connection with the use of or reliance on any content, goods or services mentioned in this article. Do your research and invest at your own risk.