Advanced Blockchain AG are pleased to announce their investment in WOM (Word of Mouth) Token.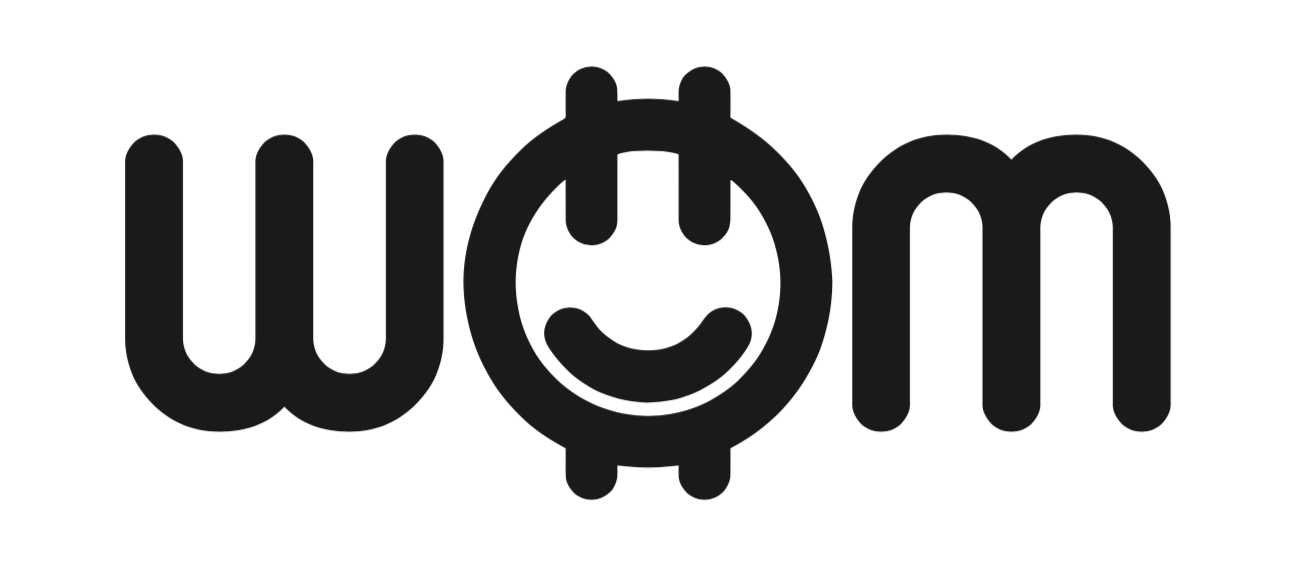 Established in 2018, WOM Token Ltd. is building a blockchain-based protocol that gives brands, content creators, publishers and social networks a way to monetize word-of-mouth recommendation content without any one central party exclusively profiting from the collective value created.
WOM or word of mouth is the oldest and most effective form of marketing — it happens 2.1 billion times online every day. Until now, however, brands have lacked a scalable way of turning these recommendations into a sustainable marketing strategy.
WOM provides brands with access to honest, quality user-generated product recommendations, while ensuring the content creators are fairly rewarded. It also gives platforms and social networks a user-friendly way of monetizing.
"Advanced Blockchain AG and nakamo.to are constantly looking for companies that apply blockchain technology and crypto economics in innovative ways to establish new business models. Melanie Mohr and her teams at YEAY and WOM have created a platform that enables micro marketing at the consumer-to-consumer level ('word of mouth') in truly novel ways, and with unprecedented scalability. WOM will set a new standard for consumer engagement. We are extremely excited to be able to support this journey with our network in the crypto space.''

— Norbert Gehrke, General Manager for Advanced Blockchain AG
The WOM Token Private Sale is currently open and a Dutch Auction Token Generation Event (TGE) will be held in Q4 2018 to sell 350 million of the one billion total tokens.
The pioneer behind the WOM Token, Melanie Mohr, is also the CEO and founder of commerce platform, YEAY, which will be the first partner platform to integrate the WOM Token immediately following the Dutch Auction.
Read the WOM whitepaper: https://womtoken.io/#papers
YEAY
The YEAY app has been live in-market since January 2017 and has a global network of creative, active, and predominantly Generation Z and Millennial users.
YEAY provides teens and young adults with a social space to shoot and share videos featuring streetwear styles they love. The app makes the videos shoppable by adding affiliate links. Brands benefit from user-generated product recommendations: creators earn WOM Tokens as rewards for the value driven through their videos.
To-date YEAY has received $7 million in seed funding from investors including the former COO of Airbnb, the former CEO of Deutsche Telekom, Grazia Equity, Mountain Partners, and more.
Melanie Mohr, CEO and founder of YEAY, and pioneer behind the concept for WOM said:
"YEAY and WOM's partnerships with nakamo.to and Advanced Blockchain AG take us deeper into the European crypto community and closer to achieving our vision of a fairer and more mutually beneficial marketing model for consumers, brands and platforms. The WOM protocol will become a powerful way of rewarding consumers for the value they bring to brands, while giving brands a way to tap into organic word-of-mouth in a measurable and scalable way — and providing platforms with a monetisation model that isn't based on invasive advertising. We are proud to have the backing of such well established partners in the crypto space."
This investment forms part of Advanced Blockchain AG's investment plan whereby the company utilises its knowledge of the market and extensive network to identify and invest in what Advanced Blockchain considers to be good investment opportunities with reliable partners.
About YEAY
Released in 2017, the YEAY app started life as a B2C marketplace for GenZ (born between 1995-2005): a community of teens buying and selling amongst one another. The app was fast, easy-to-use and, above all, fun, and became a hit on Apple Store, where it starred month on month as Featured App. Our GenZ focus (about which some were initially sceptical) was a proven hit, and they responded accordingly – more than 58% of YEAY's user base is GenZ. This came to the attention of Fortune 100 brands who wanted to incentivize user generated content and reward teen product recommendations. YEAY assembled a Young Entrepreneurs Advisory Board–comprising only of GenZ –to understand the behavior being mapped within the app, and anticipate what teens want. The board decided that YEAY needed to think about commerce differently, creating a seamless shopping experience, while rewarding honest recommendations. YEAY 3.0 is the result.
About WOM
The WOM (word-of-mouth) Token is the most trusted and effective recommendation mechanism for brand and fan interaction. WOM, which will launch onto the market through YEAY, provides a transparent payment method for instantly rewarding brand advocacy no matter where in the world it happens or how micro the scale.
For more info:
Telegram – https://t.me/womtokenofficial
Medium – https://medium.com/@womtoken
Reddit – reddit.com/user/WOMToken/
BitcoinTalk – bitcointalk.org/index.php?action=profile
About Advanced Blockchain AG
Advanced Blockchain AG is a German publicly listed company focusing on the design, development and deployment of Distributed Ledger Technology (DLT) software as the foundational layer for companies and their operations, products and services.
Advanced Blockchain AG's team of experts help companies from a variety of industries make the jump into the world of DLT and harness the immense power of the technology. We also offer consultation services relating to DLT and its potential applications and benefits.
Product by product, network by network — we aim to bridge today's economy, with the better connected, more inclusive economies of the future.
For more information on Advanced Blockchain AG, visit https://www.advancedblockchain.com or follow us on Twitter.