Alpaca Finance, a leading decentralized finance (DeFi) platform, has announced the launch of its highly anticipated Perpetual Futures Exchange on BNB Chain. The exchange offers up to 50x leverage on BTC, ETH, and BNB, providing traders with an attractive instrument for both speculation and hedging. To celebrate the launch, Alpaca Finance is offering rewards to both Traders and Liquidity Providers for a limited time.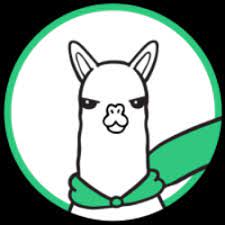 With $375 million in total value locked (TVL), Alpaca Finance is already a major player in the DeFi space. The platform operates the largest products in two DeFi verticals: Smart Vaults and Leveraged Yield Farming. The company has been operational for two years, has had an industry-leading 21 professional security audits, and has demonstrated a spotless security track record with no exploits. With the addition of its new Perp Exchange, Alpaca is expanding its product range and bringing its security expertise to the perpetual futures market.
Unlike centralized exchanges offering futures contracts, Alpaca's Perp Exchange is fully decentralized, meaning users retain control of their funds at all times. This makes the funds immune to being frozen or becoming inaccessible for any reason, with their presence always being visible on-chain.
Alpaca's Perpetual Futures Exchange offers value to not only traders but also liquidity providers and market makers. To provide liquidity, users can buy ALP tokens representing their share in the liquidity pool for the Perp Exchange. The liquidity pool is an index-like pool consisting of blue-chip assets such as BTC, ETH, BNB, USDT, and USDC. Currently, the pool offers 57% APY on the deposited funds.
To offer a reliable trading experience, Alpaca's Perp Exchange uses a price oracle system that sources data from multiple providers to ensure the most accurate and reliable pricing information. The product interface aims to be user-friendly, making it easy for both new and experienced traders to use the platform.
The rewards campaign for users began on 6 April 2023, and will last for two months. The Perp Exchange also offers a referral program, volume-discounted trading fees, and trading contests. Alpaca Finance is aiming to replicate the success of Arbitrum's GMX Perpetual Exchange by bringing its security expertise and decentralized approach to the perpetual futures market on the BNB Chain.
Alpaca Finance's Perpetual Futures Exchange is a major development in the DeFi space on BNB Chain, providing traders with a reliable and user-friendly platform for perpetual futures trading. With its decentralized approach, advanced security measures, and attractive rewards program, Alpaca Finance is well-positioned to become a leading player in the perpetual futures market.
For more information on Alpaca Finance's Perpetual Futures Exchange, visit Alpaca's Documentation Portal.