Animoca Brands, the company advancing digital property rights for gaming and the metaverse, today announced that it has joined Celo, the carbon-negative, mobile-first, EVM-compatible blockchain ecosystem leading a new digital economy for all. Participation in the Celo ecosystem will allow Animoca Brands to scale up Web3 gaming on Celo's mobile-first infrastructure and mission-driven ecosystem of more than 1,000 projects in over 150 countries that drive social impact and climate action by leveraging innovative Web3 tools.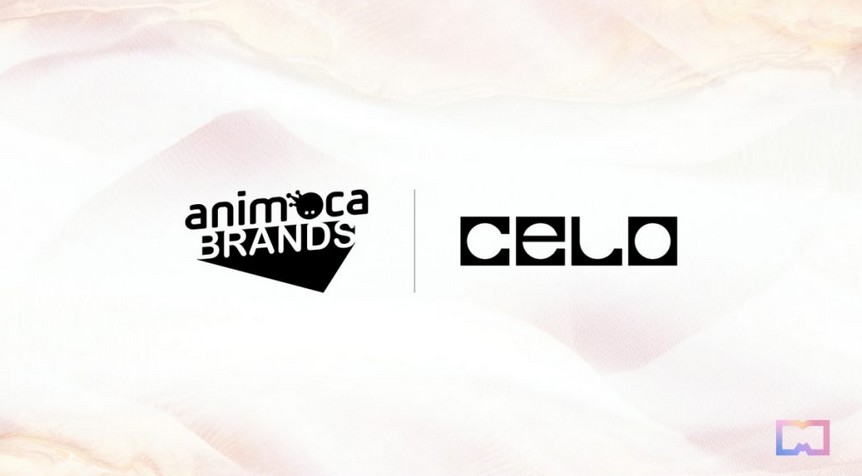 The Celo platform provides mobile-first accessibility targeting over 6.4 billion mobile phone users around the world with easy-to-use native wallets and dapps for frictionless, mobile payments, fast syncing with the P2P network, and the ability to pay transaction fees using local stable assets. With over 240 million transactions and a market cap of $350M, Celo has already offset 4,104 tons of tCO2-eq at the protocol layer since its mainnet launched on Earth Day 2020.
Animoca Brands will participate in the Celo ecosystem as follows:
Joining Celo's Alliance for Prosperity: Animoca Brands will be the first entertainment and gaming steward among Celo's over 100 members committed to the mainstream adoption of blockchain technology via financial inclusion, innovative project development efforts, and local and regional blockchain education campaigns
Becoming a validator on the Celo network: Animoca Brands will run a validator on Celo to support the network's security, joining Deutsche Telekom, Coinbase Ventures, a16z, and various other validators
In addition, Animoca Brands and the Celo Foundation are in discussion to partner on strategic initiatives and explore new deployments and integrations geared towards social impact and climate action.
Yat Siu, co-founder and executive chairman of Animoca Brands, said: "We are thrilled to participate in the Celo ecosystem, which has been deeply committed to last-mile solutions and real-world adoption of Web3 in a truly global manner. We also look forward to collaborating with the Celo Foundation on new ideas that can drive positive impact and change in the world in a collective effort to build trust in blockchain technology."
"The Celo ecosystem, known for mobile and impact, welcomes Animoca Brands, which has done so much for onboarding people to Web3 as a respected industry leader known for its pioneering projects in digital entertainment and gaming. Animoca Brands' mission to drive more equitable digital frameworks aligns well with Celo's mission of creating the conditions for prosperity for all. With our combined communities, we hope to onboard the next billion users into Web3," says Rene Reinsberg, Celo co-founder and president of the Celo Foundation.