Mycro, the company transforming the gig economy with its blockchain-based mobile app, is announcing today the addition of two new advisors to its advisory board to oversee the company's roadmap: serial entrepreneurs, marketing, strategy and crypto experts: Artem Chestnov and Alex Korobkov.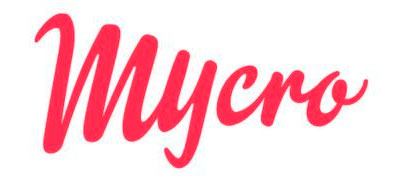 Mycro's user-friendly platform enables users to post any short-term job for hire, ranging from home, delivery, virtual, and skilled services. The Mycro algorithm connects potential employer's with suitable candidates, who want to earn quick cash. Through intelligent and self-learning algorithms that are adopted from popular dating platforms, Mycro matches vacant jobs in real time with the right person ensuring complete trust, optimal security and low fees.
Artem Chestnov is a serial entrepreneur with a marketing background focused on the European market. Artem obtained an MBA from INSEAD and spent most of his career based in the Netherlands and Belgium as the Head of Marketing and Innovations for a major consumer goods company with a 2017 sales volume that reached $56 billion USD. Additionally, he has participated in various senior management roles across a number of tech and blockchain projects, including LAToken, Reborn, and Medviser.
"I am thrilled to be joining the Mycro advisory board," said Artem Chestnov. "Mycro will become an industry leader successfully giving every person access to a global simple jobs marketplace, which will present them with accessible employment options, no matter where they come from."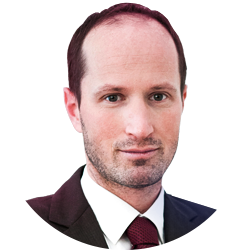 Alex Korobkov is a professional investment and strategy officer, successful entrepreneur, crypto investor and ICO / STO advisor. He has more than 19 years of cumulative experience in senior management positions in venture capital & private equity, telecom , IT and business consulting across 15 international markets with companies such as Veon (former Vimpelcom), Proventors, SAP, i-Free, and 4Blocks Capital Partners.
"I look forward to bringing my expertise in planning and monitoring an entire token sale process and engagement with crypto exchanges to Mycro," said Alex Korobkov. "Through Mycro's blockchain-based decentralized rating systems and user verification options, both parties can enter into a 'trustless' transaction without risk, allowing consumers to take control of their time and freedom stress-free. I really believe in perspectives of simple job services and importance of application of blockchain technology in this area"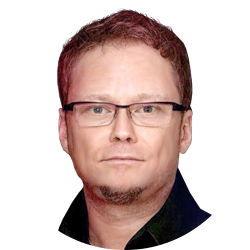 "We welcome these Ubex leaders as quality advisors to our board; both Artem and Alex will aid the growth of our company, and extend the network of our international contacts in blockchain and crypto space," says Andre Bruckmann founder and CEO of Mycro. "The expertise we will utilize from each advisor will add tremendous value to Mycro as we work towards launching our application and achieving long-term success."
About
Led by André Bruckmann and a dedicated team of software developers and designers, Mycro was founded in February 2018 with the mission to protect people's time and money. The company's goal is to unleash the power of local communities by connecting job providers and people looking for some extra money, with easy job opportunities.