Bake, a one-stop platform that provides easy access to decentralized finance (DeFi) services and applications, has rolled out Recurring Buys on its mobile app to make it easy for investors to dollar-cost average (DCA). The Recurring Buys feature leverages the power of DCA through automated token purchases at regular intervals.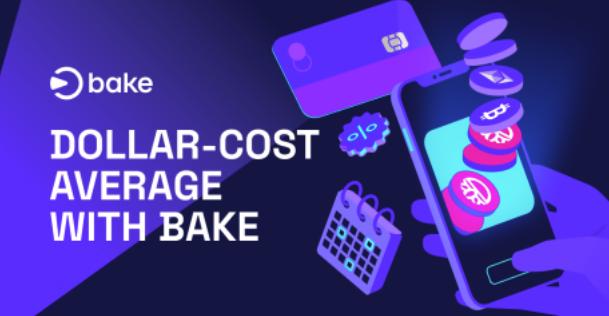 DCA is a technique employed by experienced investors to lower average buying price, reduce price volatility and emotional buying decisions, and alleviate the complexity of market timing. By integrating DCA into their investment strategy, investors can eliminate the need to predict market movements and evenly distribute their investments through regular purchases. This protects investors from the impulse to time market fluctuations, a challenge amplified by the considerable volatility often seen in the cryptocurrency space.
Starting this August, Bake mobile app users can conveniently engage in monthly recurring purchases of their preferred cryptocurrencies through Recurring Buys, accompanied by the ability to earn a bonus of up to 11% monthly. Moreover, members of Bake's membership program, ELITE, are entitled to receive an additional 1% on top of this bonus. DeFiChain (DFI) is the first cryptocurrency available, with plans for other coins to be supported soon.
More information on Recurring Buys can be found at https://bake.io/recurring-buy-dca-bonus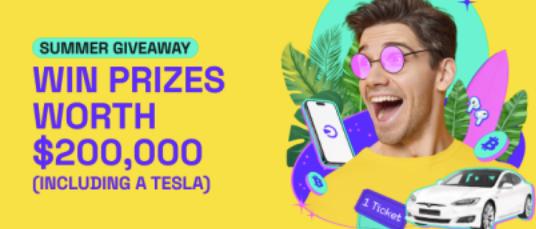 In line with the roll-out of Recurring Buys, Bake has launched a Baking Hot Summer Giveaway promotion, which is running until 1 November 2023. Bake customers can collect tickets that will be entered into a lucky draw contest, in which winners stand a chance to win $200,000 worth of prizes, including a brand new Tesla.
To participate, customers simply need to set up a Recurring Buy on the Bake mobile app to earn tickets. They can also earn more tickets and increase their chances of snagging a prize by inviting friends to participate, and by signing up to be a member of ELITE. Participants who invite friends to participate will also earn commission rewards.
To learn more about the Baking Hot Summer Giveaway, including contest mechanics and prizes, visit: https://bake.io/baking-hot-summer-giveaway
About Bake
Bake is the retail arm of Cake Group, one of the fastest growing digital assets innovators. Bake is a one-stop platform that provides easy access to decentralized finance (DeFi) services and applications, empowering customers to generate returns on their cryptocurrencies in a secure and transparent way.
Bake combines the best features of centralized finance (CeFi) and DeFi, including the customer support and ease-of-use of CeFi and the transparency and traceability of DeFi. In turn, Bake shapes a superior CeDeFi experience for retail customers.
For more information, please visit https://bake.io