SHOP, a blockchain-based retail platform and Co-Op of brands and shoppers formed with the goal of decentralizing the control of consumer data won the judge's choice award at Shoptalk's pitch competition on March 18, 2018, taking home a $25,000 prize. Shoptalk, described as the world's largest conference for retail and ecommerce, had 8,000 people in attendance March 18 – 21, 2018 at the Venetian's Convention Center, with keynote speakers including CEOs of Target, Macy's, Coach, and Pinterest, and top executives from companies like Amazon, Nike, Gap, eBay, AB Inbev, and Unilever in attendance.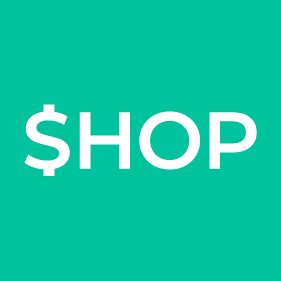 SHOP's Founder & CEO, John Wantz, delivered the winning pitch, capturing the zeitgeist of the current controversy around consumers' rights to control their online data, stating, "We envision a future where we can create an economy of scale where folks like Amazon have to have a deeper conversation with all the brands and shoppers that they're manipulating and controlling today." SHOP will achieve this aim by moving retail and individual shopper profiles to the blockchain where they'll finally have the autonomy to control their personal data as they move across retail environments. Shoppers are then able permission it out to brands in exchange for rewards and discounts in tokenized exchanges. "Just because a brand wants to connect with a consumer," Wantz explained, "doesn't mean every app gets to centralize all their valuable data."
The pitch competition included 15 finalists from five countries concentrating on B2B solutions in retail. Judges were Ryan Broshar, Managing Director, Techstars; Sonya Brown, General Partner, Norwest Venture Partners; J. Skyler Fernandes, Managing Director of Investments, Cleveland Avenue; and Beth Ferreira, Managing Director, FirstMark Capital; and the competition was emceed by Coresight Research's Founder and CEO, Deborah Weinswig. SHOP's message of helping brands and shoppers strongly connected with the industry-based Shoptalk audience, many of whom are dealing with Amazon's aggressive tactics aimed at intermediating direct relationships between brands and shoppers.
ABOUT SHOP
SHOP is a decentralized, blockchain-enabled ecommerce platform powering tokenized retail transactions. SHOP disrupts the data monopoly of third-party marketplaces by returning control of personal data to shoppers, reconnecting brands with shoppers, and encouraging innovation. The SHOP Protocol utilizes the SHOP Token to enable transparent and secure value exchange between parties, specifically brands and shoppers and provides a versatile API for developers to develop new decentralized retail marketplaces. The company has already acquired three other ecommerce startups, Comrse, Kanga (both acquired using SHOP's own tokens), and FoxCommerce.
SHOP website: www.shoppers.shop
For media inquiries, please contact:
Anisa Khoshbakhtian at SHOP
anisa@shoppers.shop
(949) 371-5686