The Blockchain Robotics Engineering Consortium (BREC) has announced they will utilize Enjin's blockchain platform and ERC-1155 token standard for their upcoming robotic engineering system Makerverse.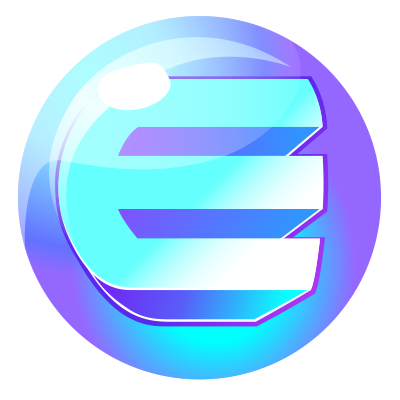 In addition to a virtual 3D engineering and simulation space, Makerverse will give engineers, enthusiasts, and gamers of all levels the ability to participate in the robotics revolution within an incubated environment, with access to market as soon as a viable digital prototype is created.
Makerverse's engineering marketplace will enable inventors to monetize their work while using transparent, immutable blockchain technology to protect their intellectual property rights. Users will have the ability to integrate new designs and innovations by purchasing the IP from an integrated peer-to-peer marketplace and dropping it straight into any project they are building in the Makerverse workshop.
The Makerverse ecosystem will feature a virtual, collaborative engineering workshop, an expansive multiplayer game experience similar to Star Citizen where players can freely use and collaborate with their simulated robots, and a marketplace for engineers to buy, sell, and trade their parts and engineering designs. As users build, assemble, and buy their robot IP, they will be able to store these tokenized assets securely in their Enjin Wallet app.
This will open the world of automated robotics to a whole new audience and provide any new robotic engineering concept with a frictionless route to market and user testing with significantly reduced risk and costs, as well as wider access to a global marketplace and community of supporters, investors, and customers outside of the Silicon Valley 'closed-shop.'
"The automated robotics revolution has the potential to change our lives and society in infinite positive ways, but for many, robots can be threatening," said Makerverse Founder Patrick Mockridge. "Our goal is to encourage fearless utilization of robots, enable informed conversations and decision-making regarding the technology, and lower the barrier to entry for creators. Enjin is really well-suited for this task, and we're excited to work with them to create a modern-day decentralized IKEA of open-source engineering IP."
With its potential to reinvent the economic incentives and organizational models of how engineering solutions are created and sold, the long-term implications of Makerverse are significant. As the founder of BREC, Mockridge will draw upon BREC's mission as the Makerverse aims to bridge the economic incentive gap between robotics engineering within the incumbent industry verticals of major corporations and the military, and the open source robotics and software engineering community, providing everyone worldwide with a digital incubator and direct route to market.
Loic Sauce, Assistant Professor of Economics at ISTEC in Paris, France is intrigued by the economic implications of Makerverse. "The most interesting aspect of the project is how Makerverse can assist in lowering the barriers to entry for engineering knowledge creation, which is a key fundamental driver of economic growth," said Sauce.
World famous robotics and AI pioneer John Sokol is also excited about the prospects for Makerverse. "I know better than anyone how challenging it can be creating new commercial robotics ventures. Even living in Silicon Valley with over 30 years of knowledge and experience, I am still limited by the few venture capital firms and viable commercial routes, which have not changed significantly since the 1980s," said Sokol.
"Likewise in education, children desperately need access to tools that will prepare them for the technological realities of the future," Sokol continued. "A concept like Makerverse would not only help me to unleash my dreams, but also level the playing field globally, creating a digital robotics education and incubation space for experts, non-experts, adults, and children alike—and giving them the power to learn and go out and create great products that solve real problems in their lives, communities, and industries."
Makerverse will also implement a transparent and auditable training and competency validation service for engineers, as well as a cryptocurrency accounting system, which will make the real-time spending and details of Makerverse's accounts available to the public in real time.
Makerverse will be built with Unity, the world's largest game development platform. As a Unity partner, Enjin's blockchain development tools will be listed on the front page of the Unity Asset Store, enabling 4.5 million Unity developers to mint ERC-1155 crypto items and manage advanced gameplay mechanics through transactions on the Ethereum blockchain.
About Enjin
Founded in 2009 and based in Singapore, Enjin provides products and solutions to the blockchain and gaming industries. The Enjin Smart Wallet, which has over 500,000 users and a 4.7 out of 5 rating on the Google Play store, features more than 700 cryptocurrencies, ERC-1155 game collectible support, and NSA-grade security, making it one of the most secure mobile wallets available.