Canaan, a leading provider of supercomputing solutions, is now working closely with customers to deploy sustainable energy to power their 1246 Avalon Miner mining machines, putting the company at the forefront of sustainable crypto mining initiatives.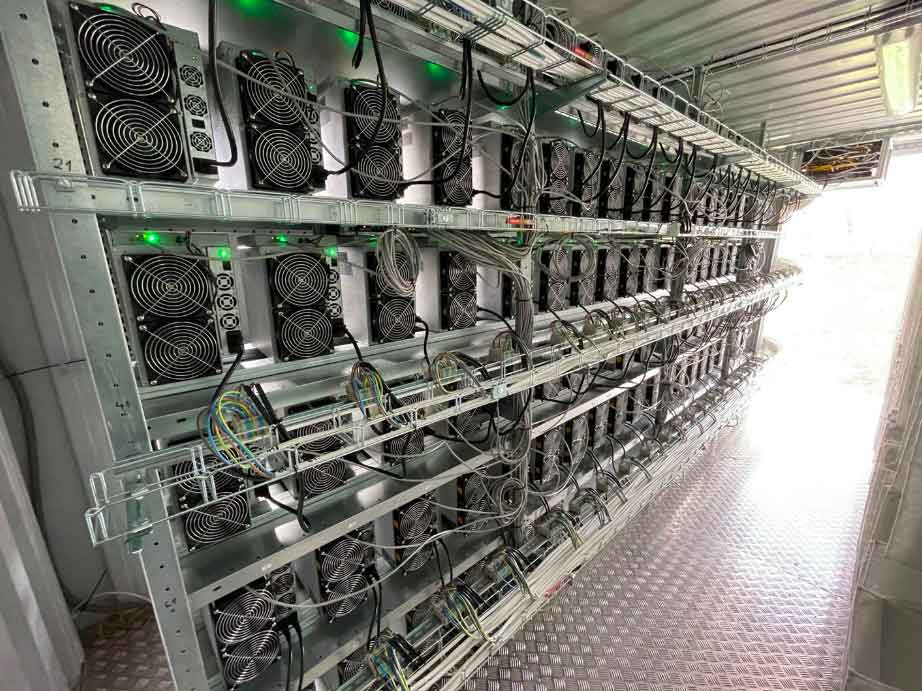 According to a study by Cambridge University, energy efficiency has emerged as a critical strategic consideration for hashers' around the world. With 39 percent of the Bitcoin network now powered by renewable energy – primarily hydroelectricity, cheap and sustainable energy sources are increasingly seen as a competitive advantage for miners looking to maximize their mining profits in an intensely competitive environment.
Miners around the world are reimagining a mining environment that is both sustainable and viable, with a strategic long-term view of a complete integration of commercial, sustainability and environmental goals.
For Czech Republic solar energy company TERMS, this was clearly the way forward – they decided to diversify into mining crypto instead of buying it. TERMS focuses on the solar energy business and it was an obvious next step to use a maximum of renewable energy for mining. They operate several mining farms, some are powered by solar energy, others are powered by biogas energy, which is widely available in the Czech Republic, and their farms are now powered by sustainable energy for 80 percent of their total energy consumption on average.
As an industry leader, Canaan's mining equipment provides TERMS with robust computing power and significant cost efficiencies: the A1246 Avalon Miner has an impressive hashrate of 90TH/s and power efficiency of 38J/TH, making it one of the most powerful and energy efficient ASIC miners on the market today. The partnership between Canaan and TERMS blends the impressive power efficiencies of the Avalon Miner with solar energy sources to provide efficient and competitive mining operations in a sustainable manner.
Pavel Schwarz, owner of TERMS said: "We have reprioritized our mining operations to be both profitable and sustainable. Green energy decreases our overall operating costs and the new green mining farms are just the first step towards our goal of being 100 percent sustainable in 5 years. Mining is a long-term business for us, and our focus is to employ only high efficiency miners. Canaan has not only delivered on this, but also their unrivalled after-sales service and technology innovation were key decision criteria for a long-term partnership"
Nangeng Zhang, CEO and Chairman of Canaan, said: "As a leading chip designer in the industry, Canaan is actively committed to a more sustainable mining industry ecosystem; we continue to invest further into technology innovation through extensive research and development, specifically in areas of energy optimization and power performance in order to exceed our customer's expectations. We look forward to a continued partnership with TERMS in sustainable mining innovations".
About Canaan
Canaan is a leading provider of supercomputing solutions, distinguished for superior cost-efficiencies and performance. In addressing the limitations of today's computing hardware, Canaan strives to advance the world we live in by powering transformative technologies.
Canaan is renowned for having invented the world's first ASIC-powered bitcoin mining machine in 2013, radically catalysing the growth of a computationally advanced bitcoin mining sector. Today, Canaan continues to be the second largest designer and manufacturer of bitcoin mining machines globally.
Developed through academic research, rigorous expertise in semiconductor design, and backed by a robust network of strategic partners, Canaan continues to expand its suite of advanced hardware offerings, exploring opportunities across some of the world's most exciting emerging technologies.
For more information, visit canaan.io
About TERMS
Established in 1991 in the Czech Republic, TERMS Corp., is a smart energy company consisting of robotics, automation, photovoltaic and more recently, crypto mining. TERMS is committed to leveraging its innovations to accelerate the adoption of renewable energy. With TERMS' expertise on complex solar energy systems as well as mining equipment, such as portable mining containers, TERMS is focused on delivering quality, knowledge, long-term development and stability for clients. TERMS is also a trusted supplier of hi-tech automation systems for production lines to automotive German companies such as BOSCH, and an SMA Solar Inverter service partner for the Middle East and Europe as well as for SHARP including a Sunpower supplier of high efficiency photovoltaic panels.
For more information, visit termsenergy.cz/en