Carats.io, the fintech company issuing the first digital currency backed by diamonds, has signed a Memorandum of Understanding (MOU) with Celsius, the blockchain-powered lending and borrowing platform that allows its members to borrow capital and earn interest against their crypto-holdings. Through the agreement, Carats.io's CARAT coins will be a featured as a stable coin within the Celsius digital wallet.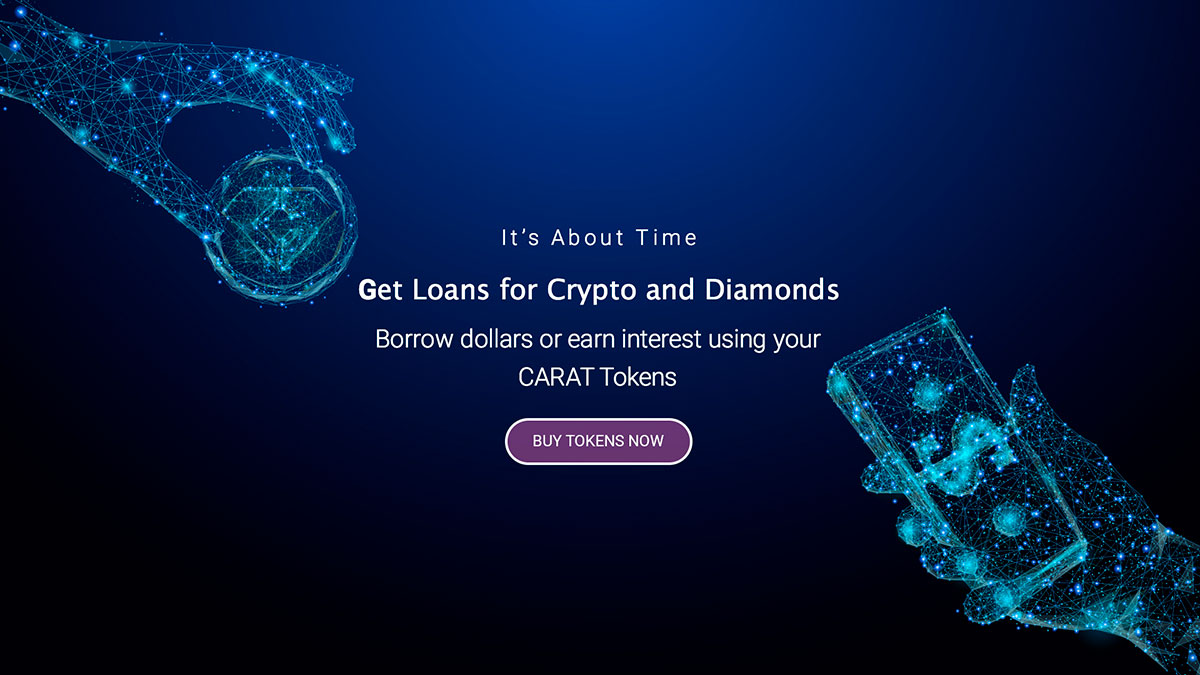 CARAT coins are fully backed by real diamonds, which are held in secure vaults by the fintech company, enabling a stable currency. CARAT coins represent an inherently non-volatile alternative with an advantage among other cryptocurrencies, over volatile traditional cryptocurrencies.
For members of the diamond and jewelry industries, which in recent years have experienced a substantial reduction in available traditional bank financing, the new Carats.io-Celsius partnership provides financial solutions, enabling them both to receive loans and earn interest on their diamonds holdings.
According to the MOU, Celsius co-founders, CEO Alex Mashinsky and COO S. Daniel Leon, will join the Carats.io Board of Advisors.
"Our company was created to bridge the gap between the traditional economy and the new digital economy, providing the checks and balances of former, with the freedom, creativity and innovation of the latter," said Eli Avidar, President of Carats.io. "Our CARAT coins are financially solid by design, in full compliance with all the regulations and protocols of the financial sectors, as well the governments and international agencies. We are convinced about the very significant contribution than can be made by non-volatile digital coins, especially when they are supported by an experienced and traditionally cautious business sector like the diamond and jewelry industry."
"Blockchain has the potential to reinvent how financial transactions are originated, managed and recorded across the globe," said Celsius CEO, Alex Mashinsky. "At Celsius we are building a new suite of financial products for the digital currency market in order to bring the next 100 million people into blockchain. Our partnership with Carats.io and offering loans against stable coins is a key part of that plan."
About Carats.io
Carats.io is a fintech startup issuing the first cryptocurrency backed by diamonds, thereby establishing the first-ever financial market for diamonds. The company uses state-of-the-art big data and blockchain technologies to tokenize diamonds, and has created a sophisticated proprietary algorithm that compares individual diamond grades to daily market conditions, via its Diamond Financial Index (DFX). This algorithm has so far been deployed to price over $1 billion worth of diamonds. The company is audited by international accounting firm Ernst & Young.
About Celsius
Celsius is a community-based P2P startup which will provide access to borrowing and lending to digital currency holders. Members of the Celsius Network will have access to loans in dollars using their digital currency as collateral.
In the future, members will also be able to deposit their cryptocurrency into their Celsius wallet in order to earn interest when their coins are lent out. Celsius plans to bring a new wave of financial products to the digital currency market in order to bring the next 100 million people into blockchain.