Celsius Network, the industry-leading cryptocurrency lending and borrowing platform offering users up to 7.5% interest on their crypto announces its partnership with Staked, which helps investors increase their crypto returns via staking and lending. Celsius will use Staked to offer its community the opportunity to deposit staking coins to earn yield through their existing wallet without any additional effort.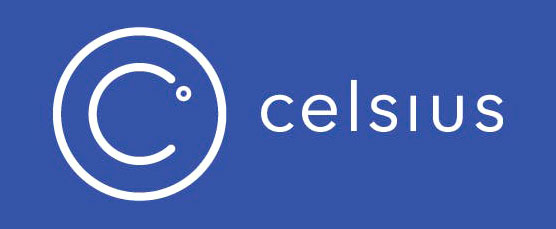 Traditional blockchain mining through Proof of Work (like Bitcoin) has limited the real-world applicability of cryptocurrencies because of its high operational overhead and lack of governance capabilities. Pure PoW holders have little say over the fate of their coins due to the lack of formal, process-driven governance support. Staking is an alternative way of securing cryptocurrency networks consumes less power and offers coin holders more agency, allowing them to vote and decide on the shaping of the overall coin protocol.
The Celsius-Staked collaboration will begin with Celsius' incorporation of the DASH cryptocurrency. Celsius users can now deposit DASH like any other coin and immediately see the returns percentage and start earning yield. Additional coins that Staked supports will be added once vetted by Celsius' Listing Framework, which requires high standards of market liquidity, team composition, professionalism, network security, fair coin distribution, and delivery excellence.
"Staked is excited to help Celsius users earn staking returns. Our partnership makes it easy for every investor to earn the yields available from staking. Staked's infrastructure will ensure that those yields are delivered reliably and securely."
"Celsius' partnership with staked represents a collaboration between two best-in-class providers. Celsius recently announced it has originated over $1 billion in loans, making it the leading cryptocurrency lending platform, and Staked recently completed a funding round backed by Pantera and AZ16, two of Silicon Valley's biggest VCs," said Alex Mashinsky, CEO of Celsius Network. "Celsius is committed to providing its community reliable, professional, compliant services. Many other platforms don't make this a priority or consideration for their operations. Celsius provides its users peace of mind that they're doing business with a company whose primary motivation is protecting its community."
About Celsius Network
Celsius Network addresses the financial needs of today's consumers worldwide through a democratized interest income and lending platform accessible via a mobile app. Built on the belief that financial services should only do what is in the best interests of the community, Celsius is a modern platform where membership provides access to curated financial services that are not available through traditional financial institutions. Crypto holders can earn interest by transferring their coins to their Celsius Wallet and borrow USD against their crypto collateral at interest rates as low as 4.95% APR.
For additional information please visit www.celsius.network
About Staked
Staked provides staking infrastructure for nine proof-of-stake cryptocurrencies on behalf of investors. Partners use Staked's APIs to launch and manage their own staking businesses without the operational complexity and security risks inherent to staking. Staked is founded by a team with a long and successful track record building web businesses and is backed by Pantera Capital, Global Brain, DCG, Coinbase Ventures, Winklevoss Capital and other leading crypto investors.