Chiliz, the sports blockchain, has announced a strategic investment in MatchWornShirt, (MWS), the home of match-worn and signed sporting memorabilia. Chiliz will receive a 20% stake as part of the investment.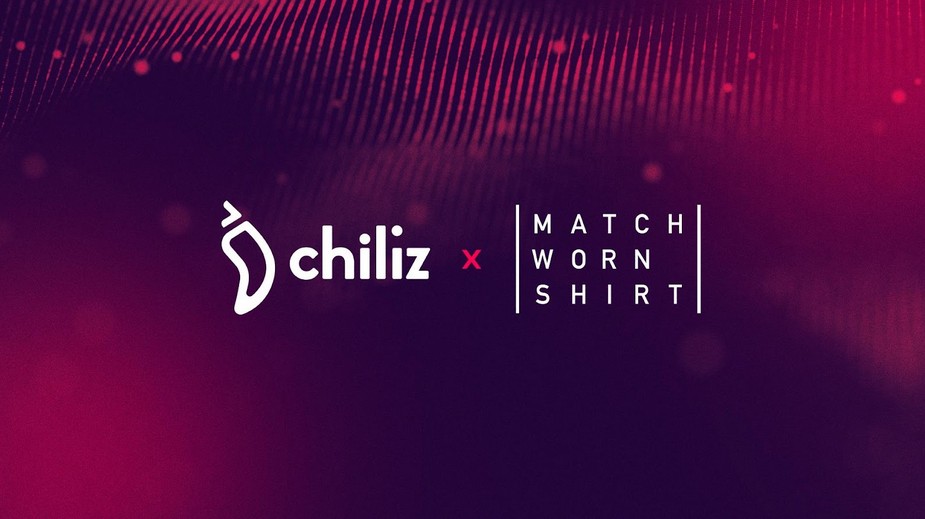 With more than 80,000 active platform users, MatchWornShirt is a global leader in the authentication, sale, and distribution of official match worn and autographed memorabilia via its own real time marketplace on MatchWornShirt.com. MWS works with more than 280 global partners. The platform is projected to sell more than 50,000 shirts in 2023 on behalf of clubs, franchises, charities, and international rights holders.
The investment will see Chiliz bring blockchain authentication and new technology experiences to MWS memorabilia – delivering new enhanced ways for fans to authenticate, engage with, and enjoy the real-world collectibles that are central to so many fans' love of sport.
MWS kits will be available to be authenticated on the Chiliz Chain via NFTs, providing a decentralized database to certify the authenticity of items. In addition to certification, the NFTs will also feature enhanced data points and experiences, such as match details, player data, and potentially access to video footage of the match – the data, video, and authentication will also feature on an NFC chip on the physical item that can be scanned and accessed via a smart phone – providing an enhanced real-world experience for collectors and fans.
Fan Token holders on Socios.com will be able to gain access to the MatchWornShirt marketplace, allowing them to bid on items in real-time during matches – delivering more utility and engagement opportunities for Fan Token holders with their favorite teams and sporting moments.
Chiliz will work with MWS to grow its brand, promoting its offering to Socios.com's 1.8m strong user base, linked to more than 160 of the world's biggest sporting organizations. In return, MatchWornShirt will be integrated into the fan experience on Socios.com, enabling consistent interaction from a global network of dedicated Fan Token holders. As part of this integration, Socios.com partner teams will be able to explore adding MatchWornShirt related rewards into their fan engagement strategies within the app.
Alexandre Dreyfus, CEO of Chiliz and Socios.com said: "At Chiliz we are building an ecosystem of experiences that fans love. Chiliz and MatchWornShirt.com share the vision that collectibles and memorabilia, particularly game used items, are a part of fandom that can be significantly improved through new technology. Through working with MWS and utilizing our web3 infrastructure we are looking forward to creating real-word and digital memorabilia experiences that fans will love. We look forward to growing with MatchWornShirt, providing access to our engaged fan community and helping them scale their brand and reach new audiences."
Tijmen Zonderwijk, Founder & CEO of MatchWornShirt said: "Like Chiliz, MatchWornShirt is committed to bringing the most unique sporting items and experiences to customers all over the world. We are delighted to be joining forces on this mission and are excited by the potential that we can collectively achieve in blending the physical and digital worlds of sporting memorabilia. As the match worn memorabilia market continues to evolve rapidly and the network of global collectors expands simultaneously, we are particularly enthusiastic about the potential that we have as partners to shape the future of digital authentication and bringing the physical items into Web3, utilizing Chiliz extensive knowledge, experience and expertise within the blockchain space."
In the first half of 2023 MatchWornShirt will grow its current team of 60+ employees by 50%, across offices in Amsterdam, New York, London, São Paulo and Istanbul. MatchWornShirt is dedicated to maintaining its best-in-class service for users and partners, with the Chiliz investment and integration with the Socios.com fan engagement platform helping to increase the reach of MWS partners and broaden the range of products on the MWS platform.
About Chiliz
Founded in 2018, Chiliz is the global blockchain technology business for the Web3 sports and entertainment industry and the creator of Fan Tokens and the Socios.com fan engagement and rewards app. Fan Tokens are fungible, scalable utility tokens that allow sports teams to connect with and reward their global fanbases on Socios.com. In late 2022, Chiliz announced the launch of Gameused.com, a new, end to end memorabilia authentication service for sports and entertainment, delivering storage, NFC and NFT authentication, redemption and resale. Chiliz will soon open its ecosystem to a far wider audience with the launch of Chiliz Blockchain. Chiliz Blockchain will lead to greater adoption of blockchain tech across sports and entertainment with brands invited to build Fan Tokens, NFTs and other digital assets with all fees paid in Chiliz native token $CHZ. Chiliz has over 300 employees and regional headquarters in Miami, Madrid, Malta, London, Istanbul, Milan, Sao Paulo and Switzerland.