Hub, or Human Trust Protocol, has partnered with Civic, the identity verification service provider on the blockchain. Hub will verify users with reusable KYC data from Civic's Secure Identity Platform ("SIP") to enable the growth and adoption of ICOHub, an algorithmic ICO rating service. This will enable Hub to verify the identity of ICO project teams to ensure quality and authenticity. In an ecosystem plagued by scams and dishonest actors, investors and partners are especially concerned with evaluating the legitimacy and credibility of projects and entrepreneurs in ICOs.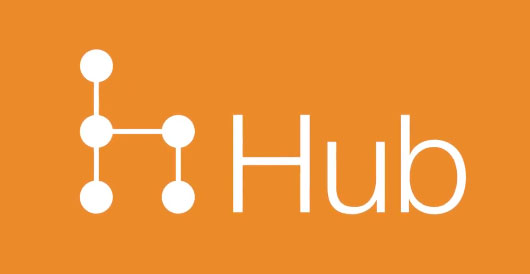 As many ICO rating sites today lack transparency, the Hub team concluded that an alternative was needed. Within ICOHub, projects will be assessed with a trust score derived from how well the teams authenticate their claims, while users will be able to stake tokens and predict the outcomes of ICO projects.
"We are happy to partner with Civic, whose team was among the earliest to focus on the critical issues of decentralized digital identity verification and secure, personal ownership of data," said Hub Founder and CEO Eric Ly. "At Hub, our objective is to help users develop and manage their reputation data and incentivize meaningful and authentic interactions online through our human trust protocol. Civic's secure and private ecosystem that enables decentralized, reusable KYC is a perfect fit, giving users of our protocol another means to bolster their reputation histories."
Civic's secure identity platform utilizes a decentralized architecture with blockchain and biometrics on mobile devices, providing multi-factor authentication without a username, password, third-party authenticator, or physical hardware token. With its recent growth in the decentralized identity verification space, the launch of their Reusable KYC product and having seen early adoption, Civic is a perfect partner to help Hub protect and rate the trustworthiness of ICO services.
"This is a great opportunity for our users to leverage their Civic Secure IDs by authenticating in the ICO Hub," said Vinny Lingham, CEO of Civic. "With Civic's Reusable KYC, Hub will be able to seamlessly and conclusively verify the identities of ICO project teams, which opens the door for Hub to participate in the Civic Marketplace as an Identity Validator. We look forward to working with a team that shares our focus on identity and trust in the digital age."
The Civic and Hub collaboration marks a milestone in decentralized identity verification and could fundamentally contribute to increasing trust in the emerging blockchain space. Within ICOHub, Civic will play a significant role as a login provider and in verifying the identities of ICO stakeholders. On a broader level, the Hub reputation histories could be used for decentralized identity validation for Civic users that need to verify their credentials on other platforms. Both teams look forward to developing a trustworthy ecosystem between users to improve the quality of interactions and transactions across the digital asset landscape.
About Hub:
Hub, or Human Trust Protocol, was launched by original CTO and Co-Founder of LinkedIn Eric Ly. The project enables users to develop portable reputation histories on blockchain. Users can stake Hub tokens on interaction outcomes, which are then added to their reputation data for use across platforms and online marketplaces. The Hub team is working on an ICO rating service as a protocol proof-of-concept. The company is currently holding a private sale and counts Greg Badros, former Facebook Engineering VP, and Adi Sideman, CEO of YouNow, as its early supporters. To become a part of the Hub community, please sign up at the Telegram channel or visit the website.
About Civic:
Civic is a visionary blockchain identity verification technology that allows consumers to authorize the use of their identities in real-time. They are spearheading the development of an ecosystem that is designed to facilitate on-demand, secure, and low-cost access to identity verification services via the blockchain. Civic recently introduced a Civic token that participants in the ecosystem will use to provide and receive identity verification-related services. The company sold $33 million of its tokens during its token sale event in June 2017. For more information, visit https://www.civic.com.