Coin360 has added a new watchlist feature to their platform. With this update, Coin360 users will be able to customize their heatmaps to only display the currencies they want to track.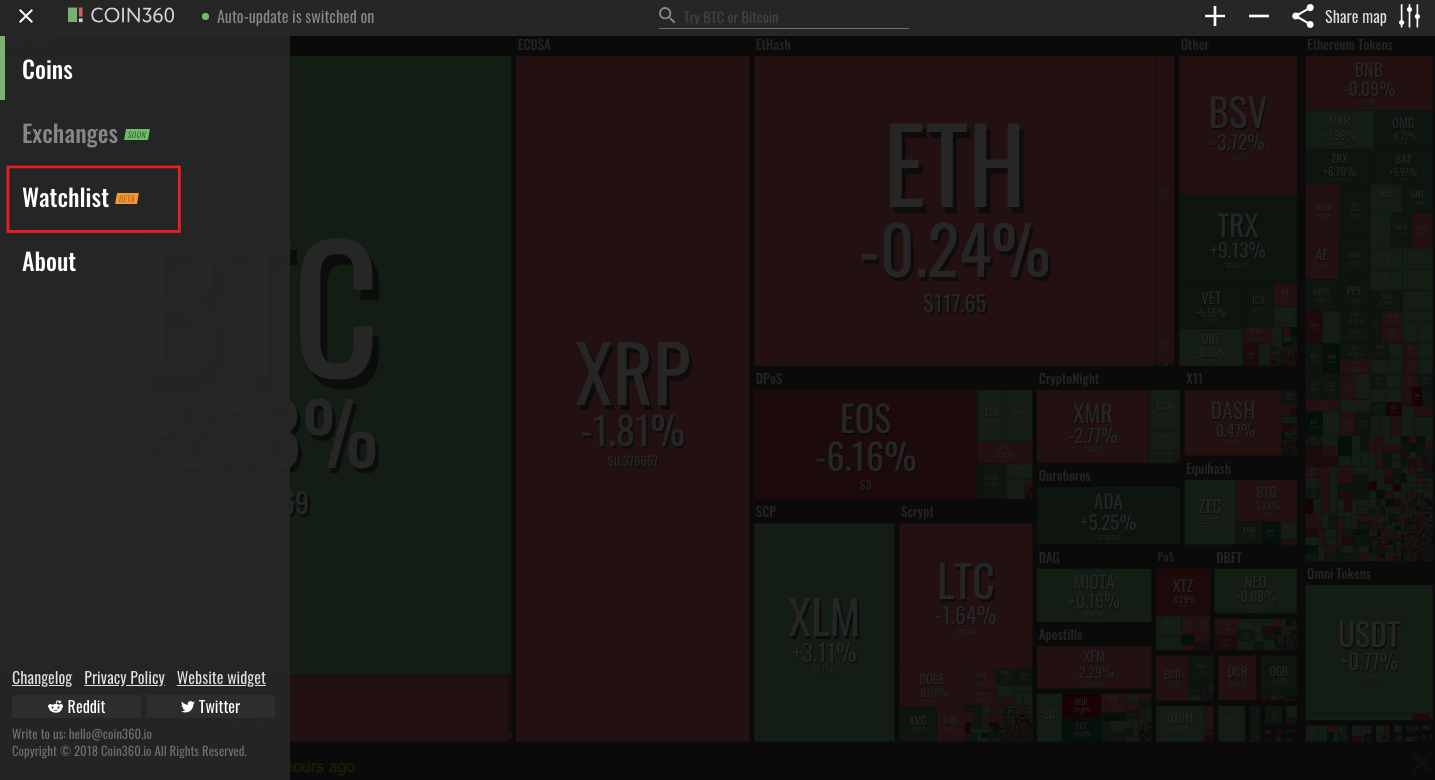 With this new feature, Coin360 users can customize the way they keep track of the market. The Watchlist is saved on the user's device and can be changed by the user at any time. To make this work Coin360 uses cookies, ensuring that a user's personal watchlist will only be cached and accessible on the device they use.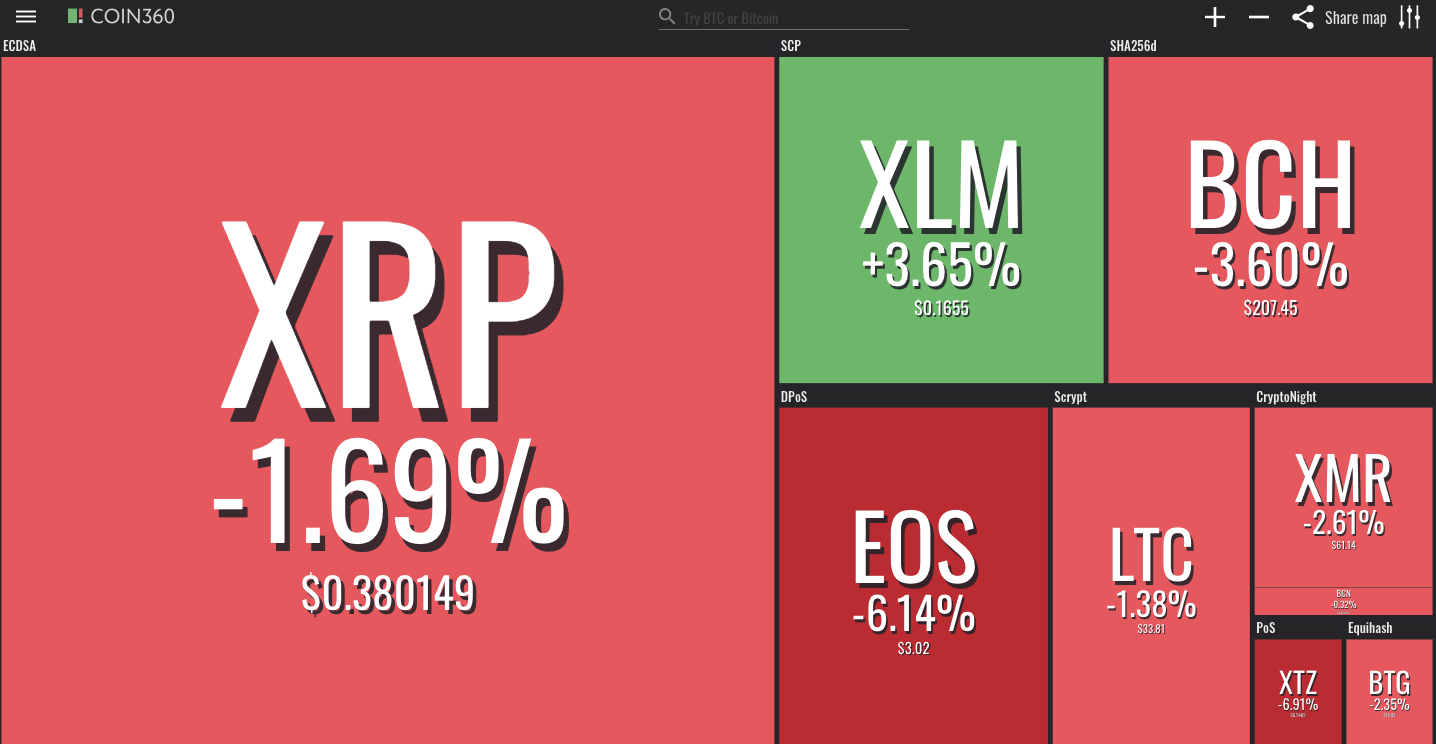 "The Coin360 team adds updates weekly, so we have a clear roadmap of where we're going. However, sometimes we are ready to change things up and intervene if either we or our users feel strongly about something.. A watchlist feature was not the first thing on our priority list, but we listened to the market and made it. Our users give us a lot of constructive feedback, so I am always happy when we manage to make a new feature for them," said Coin360 CEO Evan Ropp.
Coin360 is an interactive infographic created to display current data on the cryptocurrency market, indicating the current market capitalization of all significant cryptocurrencies. Each infographic block has a different size and color, and a cryptocurrency ticker. The size and color of each block correspond to the changing statistics of the respective cryptocurrencies..
Coin360 also has the following tools and features:
– auto-update to follow the market in real time
– the tracker which allows users to check the price movement of a market currency, follow the size of market capitalization and get a summary of the currency's transaction volume
– the toggle option which gives users a choice of either Map or Bubbles visualization
– the filter tools to set the conditions for sorting and displaying currencies
– news ticker
If you'd like to make any suggestions for the Coin360 team, please contact us at admin@coin360.io