As cryptocurrency market continues to grow, there are many places where you can buy and trade BTC. CoinDeal.com is a quick and safe innovative exchange platform. It has existed on the market for not too long, but within over two months, CoinDeal.Com has recorded over 3 million euros in deposits. The team consists of cryptolovers who have shared a keen interest in blockchain and cryptocurrencies for years – the reason why the company is advancing so rapidly. If you decide to use the platform, you will get access to real-time trading of the most popular cryptocurrency pairs and FIAT currencies.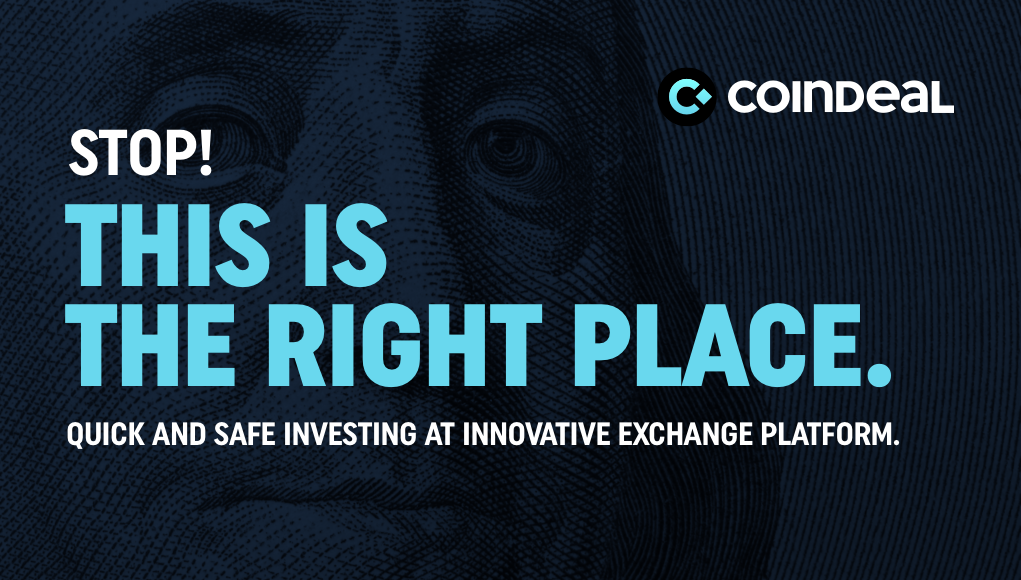 24/7 support
With CoinDeal you won't have to wait for an answer. CoinDeal's support team is always ready to respond to any inquiry related to cryptocurrencies. Our multilingual 24/7 support is there to assist customers around the clock. For those wishing to advance their knowledge or start off with an exchange, our experts will provide the best service.
The rule is simple, so why overpay.
There are many exchanges on the market trying to attract customers with the lowest price to buy BTC. When you decide to buy cryptocurrencies, one of the key factors is the commission added to the purchase. Among the multitude of available sites on the Internet, CoinDeal offers low-fee transactions, so you won't feel cheated as all the fees are clearly listed in Fees Table.
Voting
The CoinDeal platform really cares about its users. Since March 2018, CoinDeal.com has introduced the possibility of voting for cryptocurrencies. That's why every new cryptocurrency will be implemented after succeeding in "Vote for cryptocurrency" voting system. This leads to the most important thing; every user has an impact on cryptocurrency exchange platform's development.
In the course of two voting events, 11 new cryptocurrencies have been introduced to the exchange platform. Starting with the third vote, which began on April 4th, the rules have slightly changed. Each user has the right to vote five times a day for five different cryptocurrencies. The five that receive the greatest number of votes, with at least 1000, will come into force.
At the moment, you can trade Bitcoin, Bitcoin Cash, Litecoin, Ethereum, Dash, and more on CoinDeal.com. Check the full list here!
Affiliate program
To make it happen, CoinDeal.com offers an Affiliate Program where you can invite your friends to trade on CoinDeal and receive 20% of their trading fee as a reward. To join the program, you must be registered and verified. If you already have an account, go to the affiliate program section and accept the terms and conditions. In the next step, you will receive your unique link, which you can send to a friend. When someone registers within seven days using the link, you will earn commissions on their trading fees. For the first three months CoinDeal award for referral will be increased to 50%.
Absolute security
We care deeply about the cybersecurity of our users and strive to provide the knowledge, systems and tools to make every transaction as secure as possible. We store cryptocurrencies in cold wallets with high-end security measures in place. Our system is secured by a multi-sign system that provides one person with access to entire funds on the exchange platform.
CoinDeal.com isn't just empty words. Register and check for yourself the new and innovative cryptocurrency exchange market.
Contact Email Address
support@coindeal.com
Supporting Link
https://coindeal.com/
Let's keep in touch
Facebook/ Twitter/ LinkedIn/ YouTube/ VK