Crypto EXPO Asia (Malaysia) will take place on April 27, 2019 at the InterContinental hotel in Kuala Lumpur.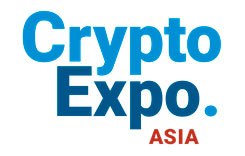 Crypto EXPO Asia venue will be filled with exhibitor booths and confernce halls. Everyone will have an opportunity to get new business contacts, explore the crypto world and get specific and detailed information about it. Every visitor will have an opportunity to meet the best crypto experts and leading blockchain companies.
Crypto EXPO Asia promises to cover the most important industry topics and not only show, but educate as well.
The diversity of seminars is very extensive and includes topics about ICOs, digital advertising, PR and marketing, global capital markets, mining as actual business, the future of blockchain and cryptocurrencies.
Organizer of Crypto EXPO Asia is FINEXPO – an influential organizer of financial events since 2002. During 16 years FINEXPO  managed to host events, which gathered over 30,000 traders, investors and financial advisors, and 3,000+ financial companies and brokers on stock, option, forward, forex and bond markets.
Media Contacts
Tel: +44 207 100 2174
Email: pr@cryptoexpo.asia