Laguna Games, a web3 game development and R&D studio, announced the launch of Unicorn Party, a portfolio of casual mobile-first games that leverage Crypto Unicorn NFTs. Unicorn Party games are the first offering of mobile game experiences under the Crypto Unicorns brand featuring skill-based, real-time multiplayer competition, in which Unicorns challenge each other in a variety of game genres and environments. The first game, Bumpercorns, is now available for Android devices and desktop browsers, with the second game, Mob Run, launching in July.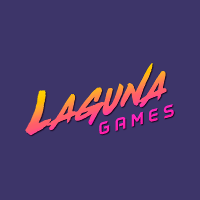 The Unicorn Party games have familiar mechanics and quick matches, making them ideal for short or long play sessions. Bumpercorns is a battle royale-style game where the goal is to bump all opponents out of the arena. With each opponent eliminated, the "Bumpercorn" grows in size, speed, and strength. Mob Run is a .io-style game that challenges players to gather the largest crowd of gummy friends to follow them, either through scavenging or stealing them from smaller crowds. In both games, the top players from each arena collect prizes from the $RBW token entry pool. The games' liquidity pools are shared cross-platform to ensure quick multiplayer competition matching in arenas ranging from 2-10 players.
Similar to Crypto Unicorns' recently launched game, Jousting, holding Land NFTs and participating in the Farming game loop are not required to play Unicorn Party games. The games offer separate, yet complementary experiences to the multiverse, as Unicorn NFTs can be used in either new game, as well as in the Crypto Unicorns Land Game and Jousting. This approach provides a variety of options for players with diverse interests and increases the utility of Unicorn NFTs.
Unicorn Party games aim to address the main challenges hindering the mass adoption of blockchain games, such as dull gameplay and complex onboarding, as highlighted in a 2022 report released by the Blockchain Game Alliance (BGA). Freeplay arenas featuring "Ponies" allow players to easily try the games and practice their skills before connecting a wallet or investing in NFT assets.
"By expanding the Crypto Unicorns Ecosystem with innovative casual genre games, Laguna Games is playing a key role in bridging the gap between web2 and web3 gaming audiences," said Aron Beierschmitt, CEO and Founder of Laguna Games. "Unicorn Party creates accessibility for a wide range of players while embracing the exciting opportunities that decentralized technologies offer. We're thrilled to continue building upon this vision and bringing even more fun and engaging experiences to the crypto gaming world."
Since launching a year ago, players have traded over 19.2k ETH (valued at 45M USD) worth of Crypto Unicorn Land and NFT pet collectibles. With the average user spending over an hour daily in the game, players have bred over 140k Unicorns and traded over 9M USD within the Rainbow Marketplace. The game is ranked in the top 5 games on Polygon, according to OpenSea.
Laguna Games looks to expand upon the Unicorn Party portfolio in the future with additional casual genre games as a way to bridge the web2 and web3 gaming audiences.
About Laguna Games
Laguna Games is a game development and R&D studio specializing in Web3 entertainment. It leverages a cross-platform game engine comprised of powerful, product-agnostic tech and tools to rapidly deploy titles that are designed for real-time, large-scale, and highly social gameplay. Laguna Games is composed of a global team of game-industry veterans who strive to create blockchain games that make disruptive impacts on the gaming landscape.
For more information, please visit https://laguna.games/.