Dash, the leading cryptocurrency for payments and e-commerce, has announced a new milestone in its partnership with Cryptobuyer, the leading platform to buy and sell cryptocurrencies in Latin America, as it now serves cryptocurrency payments for Traki, the largest retail store in Venezuela. Cryptobuyer's point of sale system will be rolled out as a pilot initially in Traki's El Recreo store, aiming to serve all 46 stores nationwide later during the year. This development is the result of receiving significant demand from Dash users and local merchants. Currently, Cryptobuyer ATMs support Bitcoin, Litecoin, and Dash.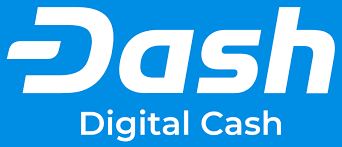 Dash Core Group CEO Ryan Taylor said: "Dash usage is growing at a rapid rate in Venezuela, as it provides an alternative that is a more reliable payment method and store of value. We've anticipated this initiative from Cryptobuyer, as it provides the everyday person a seamless and efficient way to access Dash and lowers barriers to entry."
This store roll out marks yet another milestone in Dash's expansion plans for Q1 2019 as Venezuela continues to be a key target market for Dash. There's a growing list of over 2,200 merchants in Venezuela that take Dash at the point of sale.
Cryptobuyer CEO Jorge Farias said: "The usage of Dash in South America is just another example of how this region is ahead of the curve in adopting cryptocurrency as a real method of payment. The whole team at Cryptobuyer is very happy to continue reinforcing this collaboration in each and every one of the services that we launch, and in the markets in which we are expanding to including Mexico, Argentina, and Central America."
Additionally, until May 1, 2019 Cryptobuyer will offer no fee activity for Dash purchases on its ATM network in Panama, allowing users to send Dash to any address in the world or cash out in the Cryptobuyer platform with no cost on the purchase.
For more information on Dash, visit dash.org
For more information on Cryptobuyer, visit cryptobuyer.io
About Dash
Dash is the leading e-commerce and payments-focused digital currency, and the rising alternative to bitcoin. Experiencing significant growth since its beginnings in 2014, Dash is now accepted at more than 4,000 merchants, including 2,200+ in Venezuela, in addition to being accessible via 400+ ATMs and 120+ exchanges worldwide- making it one of the few offering safe, decentralized financial solutions to real-world problems. Dash offers a form of money that is portable, inexpensive, divisible, and fast. It can be spent easily and instantly online at merchants across the globe, at much lower fees than credit and debit cards. With over 60 members on the team and a unique blockchain mining and treasury model, Dash is the only major self-funded, self-governed organization in the cryptocurrency industry. This allows for constant development and funding for the entire project.
About Cryptobuyer
Cryptobuyer is a digital assets connector founded in 2015 providing simple, fast, and robust cryptocurrency solutions. The company bridges the gap between virtual currencies and day-to-day real-world interactions, providing a versatile web platform with more than 50,000 registered users; a crypto Point-of-Sale system that allows any merchant to receive cryptocurrencies as payment without exposing themselves to volatility; and crypto ATMs that can be used by anyone to buy and sell cryptocurrencies without any friction. Cryptobuyer operates from Panama for the rest of South America, and has a long list of top-level strategic alliances as well as the support of various investors including Invictus Capital who are supporting an aggressive expansion plan for Argentina, Mexico, and Central America.