Delta, the ultimate cryptocurrency portfolio tracker app, today announces Delta 1.10 for iOS & Android. This latest release includes a new flagship feature to the app, 'Share My Delta', which allows users to share a dynamic view of their cryptocurrency portfolio with friends, clients or followers. The release also includes the additional features; Full Transactions Overview and List View.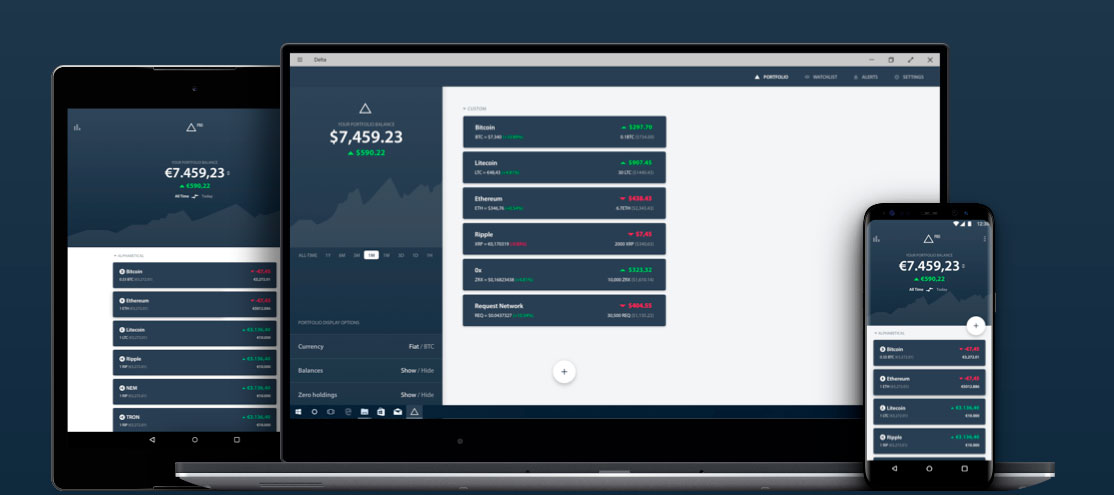 Share My Delta has the following features:
– Share Delta portfolios through a simple, secure and personalised 'My Delta' link
– 'My Delta' links are dynamic and update alongside the portfolio, so those with the link will always have an up-to-date view
– Full control of what information is shared such as percentage-only holdings and additional password protection
– Revoke links and information sharing at any time, accessible by the user only
"Here at Delta, we've all wanted to show off our crypto portfolio but up until now the only way to do this was screenshotting a static version of it. We wanted to make this sharing experience much smarter and intuitive. Share My Delta gives investors a secure way of giving friends or followers a look at their portfolio, but always keeps them in control of who can see it and when," said Nicolas Van Hoorde, CEO & Co-Founder of Delta.
Share My Delta is unique to portfolio tracking, and opens up new possibilities for transparency, influence and fund management. For example, a cryptocurrency fund manager is now able to share a live view of a client's portfolio so they're always up to date with performance. Influencers within cryptocurrency now have the ability to give their followers insight into their current holdings with full control and password protection. Delta continues to bring innovative features to the app as the cryptocurrency market matures and demands sophisticated tools.
Also on Delta 1.10, users have access to Full Transactions Overview, a new way to see a full chronological overview of all transactions combined, allowing them to search specific transactions easily. This feature will be able to be found via Settings, under the 'Data' section. A new List View theme is now available to all users also, alongside the iconic Card View.
Delta 1.10 is available to download for free on ​iOS and ​Android​. There's also a desktop app​ available for Windows, Mac and Linux.
About Delta
Launched in October 2017, Delta is the ultimate Bitcoin & cryptocurrency portfolio tracker app that enables investors to keep track of all crypto coins, including Bitcoin, Ethereum, Litecoin and over 2000 altcoins. In just a very short period of time, Deta has attracted almost half a million crypto investors who are tracking their portfolios, checking the latest coin prices and market charts using the Delta app.
PR Contact
Dynamo PR
Email: ​delta@dynamopr.com
Phone: 0203 946 6860