Delta, the ultimate cryptocurrency portfolio tracker app, today announces it's surpassed 1 million active users, only 8 months since it launched in October 2017. This phenomenal growth is testament to the company's dedication to building a best-in-class product and providing continuous development, adding new and intuitive features to benefit cryptocurrency investors and allow them to be better informed about their investments.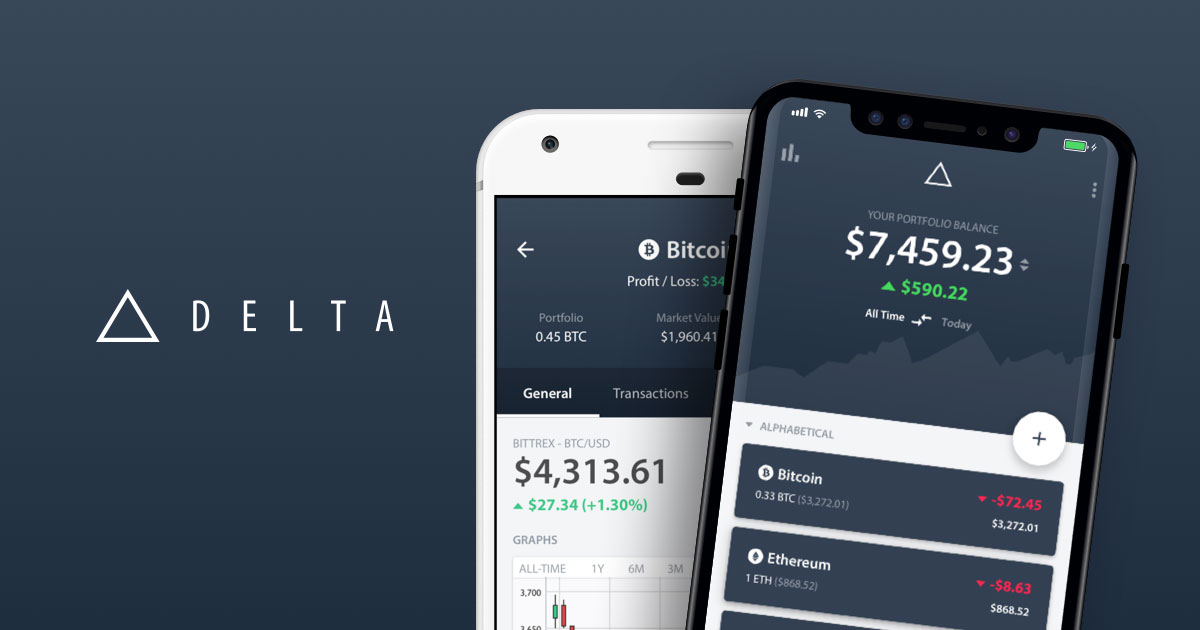 Delta's '1 million active users' milestone follows their win of a prestigious Webby Award for the Best Mobile UI 2018. The award signals mainstream recognition of Delta's focus on designing easy-to-use and smooth user experience and, as a wider view, recognition of a tool in the cryptocurrency industry that has a notoriously steep learning curve. Cementing Delta as a must-have tool for investors and those with an interest in crypto, helping pave the way for mass adoption of cryptocurrency.
"It's incredible to see that Delta has clocked over a million users, all checking their portfolio, adding transactions and tracking the crypto markets. Our mantra has always been to build an app that offers a beautiful user experience, paired with powerful features that empower investors. We can't wait to bring even more to Delta, and have the next million join the Delta community," said Nicolas Van Hoorde, CEO & Co-Founder of Delta.
Delta is available to download for free on ​iOS and ​Android​. There's also a desktop app​ available for Windows, Mac and Linux.
About Delta
Launched in October 2017, Delta is the ultimate Bitcoin & cryptocurrency portfolio tracker app that enables investors to keep track of all crypto coins, including Bitcoin, Ethereum, Litecoin and over 2000 altcoins. In just a very short period of time, Deta has attracted over a million crypto investors who are tracking their portfolios, checking the latest coin prices and market charts using the Delta app.
https://getdelta.io