Investing in ICO-campaigns is an extremely exciting adventure. Meanwhile, as a result of the insane success of most ICO's, scammers are crowding the market, and creating scam coins in hundreds. Blockchain is a unique technology that may give birth to many new multi-billion dollar companies. However it can't insure investors against scam and fraud.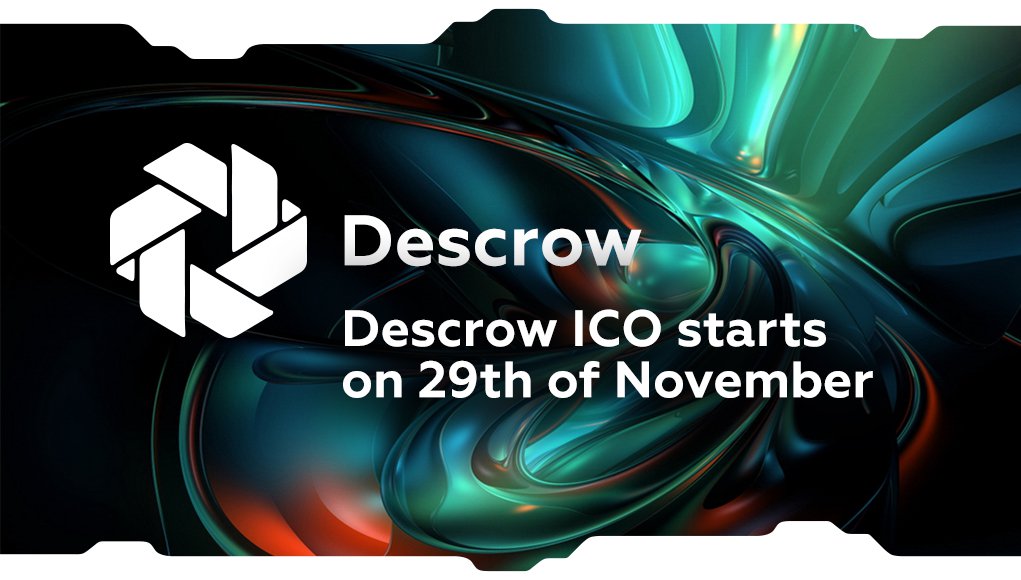 Descrow is the first in the world platform for secure crowdfunding with the inbuilt mechanism of the decentralized escrow gives investors an opportunity to control the expenditure of the invested funds, once the ICO is over. The project's mission is to make ICO the less risky way of investing and eliminate the excessive distrust of the potential backers to the new startups, giving a boost to the further ICO market growth.
The decision on the further financing of a certain campaign will be made by the investors' majority vote in the frame of step-by-step financing model. This procedure will allow to exclude the scam-projects, which aren't intended to develop a finished product and bring to light those, that are ready to follow their roadmap and complete their mission.
Descrow will be beneficial for startups too as it will serve as a quality sign of ICO-campaign and allow to collect larger funds, due to greater loyalty and confidence from the side of the investors.
The Descrow project is launching its own ICO campaign on the 29 of November. In the course of the campaign the project aims to raise around 20 mln of dollars for further development of the platform and expanding its services globally. With the help of this money Descrow will also establish an insurance fund for the investments of the first tranche.
For more details, please, visit Descrow website.
---
Crypo-Reporter.com does not endorse nor support product/service described in press release. Crypto-Reporter.com is not responsible for or liable for any content, accuracy or quality within the press release. Readers should do their own due diligence before taking any actions related to the promoted company or any of its affiliates or services.