Destiny AI, a leading Artificial Intelligence company, has joined forces with Napoleon Smith III, owner of the iconic K.I.T.T. car from the 1980s television series Knight Rider, to create a ground-breaking fusion of cutting-edge AI technology and pop culture nostalgia. The partnership aims to inspire a new wave of innovation and cultural sophistication, reflecting the lasting impact of Knight Rider on today's technology leaders.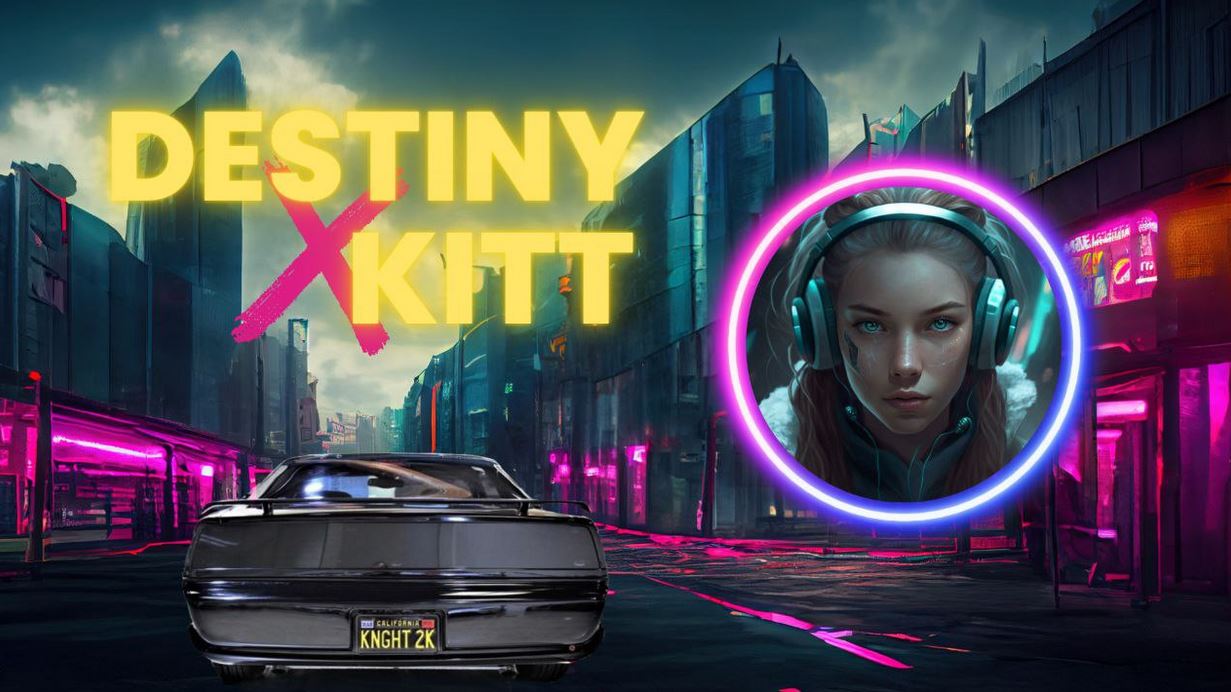 The Knight Rider series has long been recognized for inspiring a generation of inventors and entrepreneurs, including industry giants like Tesla, who have pushed the boundaries of autonomous vehicles and AI. By utilizing Destiny AI's proprietary Soul training method, K.I.T.T. 's distinctive personality and character will be brought to life, showcasing the tremendous strides in AI technology and its potential in shaping the future of entertainment.
"Our collaboration with Napoleon Smith III serves as a powerful reminder of how Knight Rider has influenced technology leaders and continues to inspire the next generation," said Damir K, CEO at Destiny AI. "By reviving the iconic K.I.T.T. car with AI technology, we aim to spark innovation and elevate cultural sophistication across industries."
To showcase the AI-enhanced K.I.T.T., the car will embark on a nationwide tour across the United States, offering fans, media, and tech enthusiasts a unique opportunity to experience the legendary vehicle up close and engage in captivating interactions. The tour will encourage creativity and inspiration, fostering an environment that encourages new ideas and breakthroughs in technology and culture.
For more information on the K.I.T.T. tour, including dates, locations, and ticketing information, please visit https://www.destiny-ai.com/.
For media inquiries, please contact Nick Rizzoli, Marketing Director at Destiny AI, via email at Nick@Destiny-ai.com
About Destiny AI
Destiny AI is an AI company committed to pushing the boundaries of character-based interaction. By blending innovation, personality, and cutting-edge technology, Destiny AI creates unforgettable experiences that inspire and redefine the future of entertainment.