Polkadot's attempts to expand globally could help improve interest in DOT, but is it enough to spark a rally? Below, we take a technical look at DOT and explore an exciting new crypto project and why it could be a potential game-changer for the lending industry.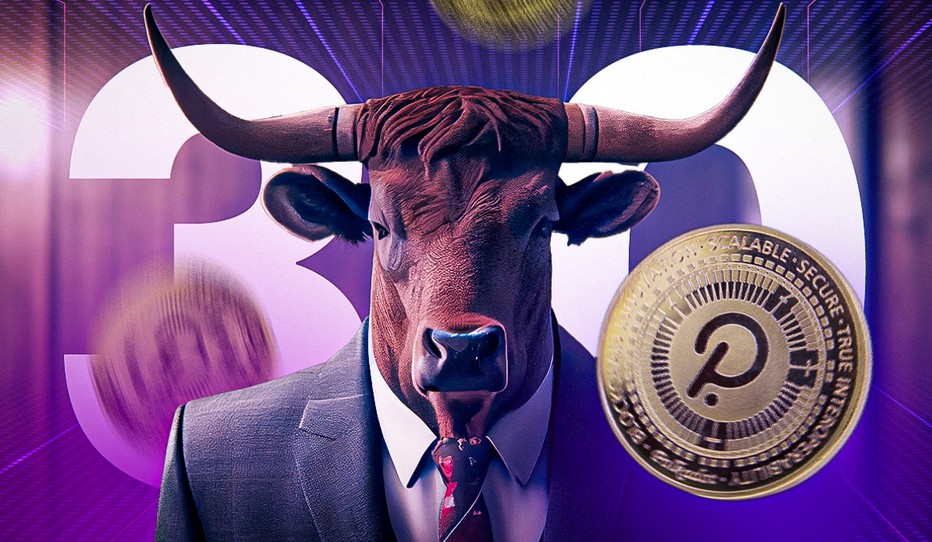 Polkadot's Ecosystem
Polkadot was founded by Gavin Wood as a next-generation blockchain protocol, with the goal of connecting multiple blockchains into one network. Polkadot aims to solve the scalability problem faced by many blockchain projects by creating shared chains called "parachains" that are connected to the Polkadot ecosystem.
Polkadot Price Analysis
Polkadot's price analysis shows a bearish trend with selling pressure directing DOT/USD below the resistance level at $5.70. At the time of writing, DOT/USD is trading at $5.48 after an upside breakout from the downward channel, indicating bullish momentum. The Relative Strength Index is hovering above 40 pointing up, indicating that the market has gained momentum and sell pressure has decreased. The 4-hour Polkadot price analysis shows the bulls attempting to take over and price action indicating the start of a rally, which would be confirmed after the next correction downwards is rejected.
Here Comes COLT
COLT powers the ecosystem of Collateral Network, a Web3 platform that offers a unique decentralized lending platform. Collateral Network introduces a new way of lending and borrowing with the collateralization of real-world assets.
Assets of all kinds, such as cars, jewelry, real estate, gold, diamonds, and more, are evaluated and stored in a secured vault and insured by Collateral Network. The minting of assets into NFTs, makes the whole process possible and allows borderless lending and borrowing.
To ensure best business practices and protection of customer funds, Collateral Network has been audited by SolidProof and Interfi Network, and the published vesting schedule shows no significant signs of sell pressure, with team tokens locked for 2 years and the liquidity pool locked for 33 years.
Collateral Network is Unique
With the nature of the blockchain, the automation of the lending process is possible and secure.
Everything is public and stored on-chain in metadata, which globalizes user access. Collateral Network uses this to remove geographical borders and enables anyone with no restrictions to participate and benefit from low fees and the possibilities offered to earn passive income.
The fractionalization of NFTs allows Collateral Network to cater to their community of lenders who will receive interest rates, and the bridging to multiple blockchains will expand the ecosystem to provide a fast and low-cost environment.
Conclusion
Collateral Network is an ingenious new business model that enters an untapped market without borders. This makes it an interesting investment possibility for anyone looking for a growth investment.
It's still very early to buy into Collateral Network with COLT tokens available at $0.014 in stage 1 of the presale, which is already up by 40% from the initial price of $0.01.
Experts estimate a 3500% gain for the presale period alone, with a possible 100x gain after listing on major exchanges.
Find out more about the Collateral Network presale here:
Website: https://www.collateralnetwork.io/
Presale: https://presale.collateralnetwork.io/register
Telegram: https://t.me/collateralnwk
Twitter: https://twitter.com/Collateralnwk
Disclaimer: The statements, views and opinions expressed in this article are solely those of the content provider and do not necessarily represent those of Crypto Reporter. Crypto Reporter is not responsible for the trustworthiness, quality, accuracy of any materials in this article. This article is provided for educational purposes only. Crypto Reporter is not responsible, directly or indirectly, for any damage or loss caused or alleged to be caused by or in connection with the use of or reliance on any content, goods or services mentioned in this article. Do your research and invest at your own risk.