Forget breeding characters for fun and meet the dragons who are going to rock the blockchain. Packed with great artwork and engaging gameplay, Dragonereum brings the best of collectibles and cryptogames to you.

Cryptocollectible blockchain dragons – the game starts when players acquire a dragon egg, which is a ERC721 token. After you dragon is hatched, the game starts.
Each dragon consists of 10 parts. For gen0 dragons, each part is defined by our random number generator, and picked out from the available gen0 dragon parts.
During launch, Dragonereum offers 35 body parts variations. This gives us 2 758 547 353 515 625 unique dragons!
Variations for inbreed and mystery genes for body parts will bring to users 97 656 250 000 000 000 dragons, just during launch! This is 12 800 000 for each person on the Earth!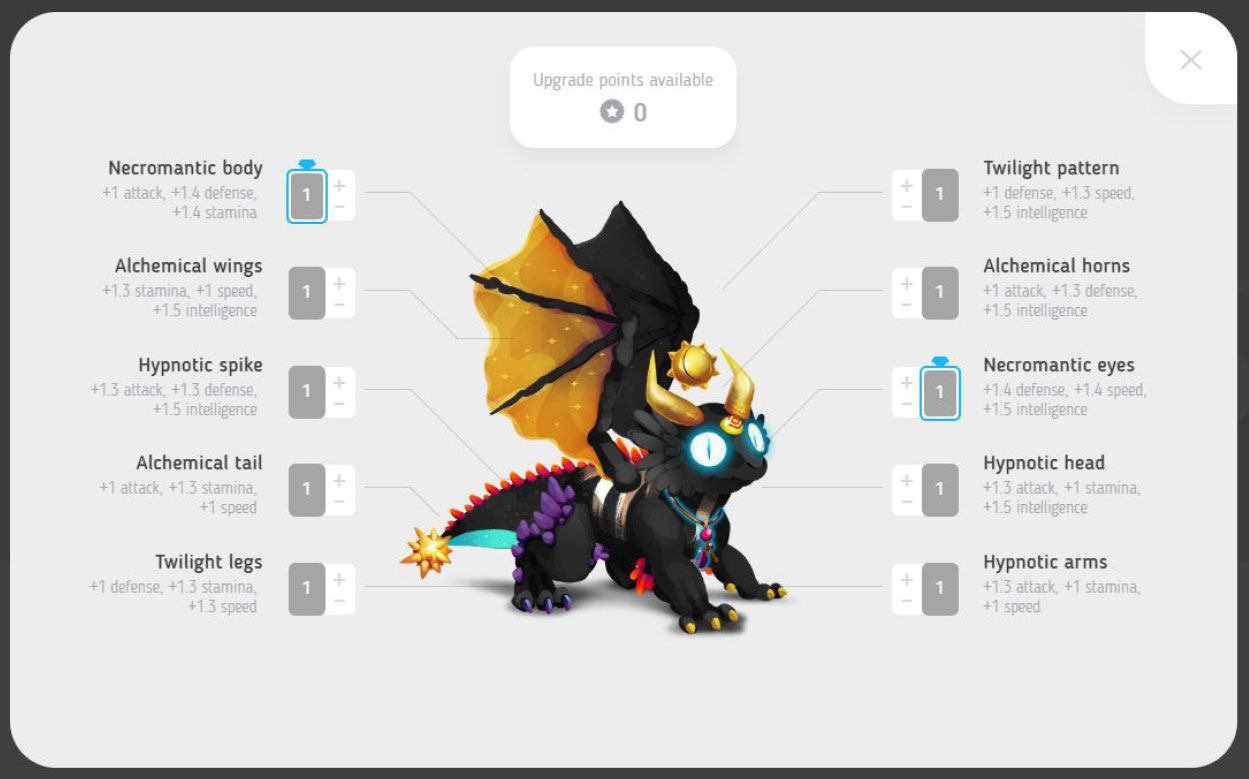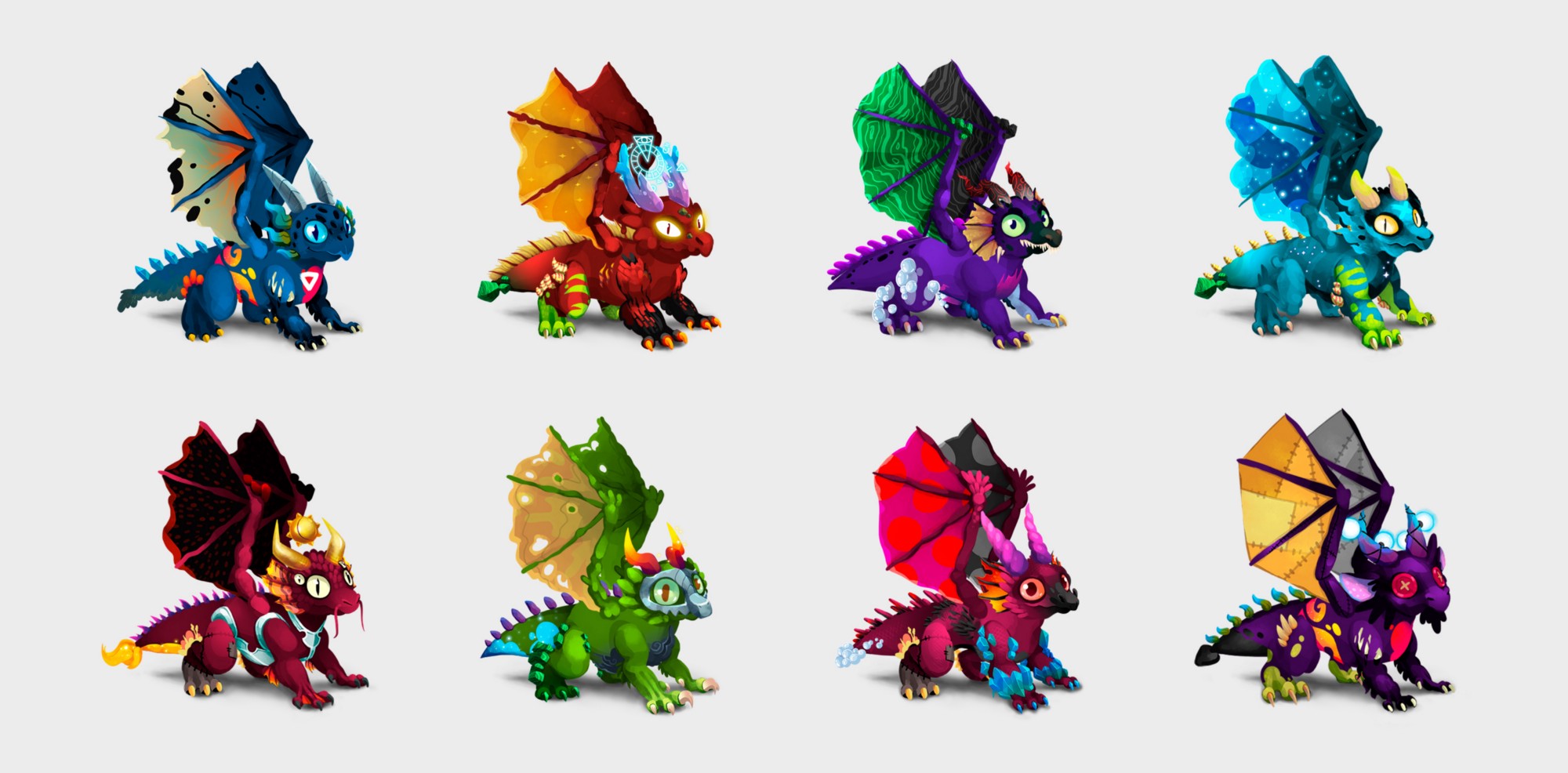 Decentralized breeding algorithm – all future dragons will be created from gen0 dragons. Our breeding algorithm is a smart contract; verifiable by anyone and results are immutable. Rest assured no one can alter the outcome of your breeding.
We limited the dragon population growth by allowing only one breeding per level, with the option to breed or update your dragon skills.
Best blockchain genetics in the world – our breeding algorithm features a genetic penalty for breeding relatives and "positive mutations" releases mystery genes. The result: our dragons are unique and stronger, in an open and decentralized way.
Skills and Level Ups – each dragon has 5 basic skills determining its abilities. During fights and for every fight a dragon wins, its rewarded with Experience Points (XP). After reaching the XP threshold, it automatically earns Action Points (AP) which can be spend on breeding or updating body parts for extra skills boost.
Blockchain battles – in Dragonereum, battling is the only way a dragon can earn XP, level ups, update skills or breed. Fights are also computed and stored on the blockchain.
In-game currency – Gold is our ERC20 token, the in-game currency, is used to buy egg hatchings and extra skills. Players earn it by fighting other dragons.
The game is fully developed and now on the testing last stages. We host a lively conversation in our communities in Telegram and Discord channels.
Expect gen0 Egg distribution announcement from mid May.
You can find articles explaining the game and its features at our Medium chanel, whitepaper, website and and social media channels.
Get ready for the coolest crypto game of 2018, the dragons are coming!
https://dragonereum.io
https://dragonereum.io/dragonereum-whitepaper.pdf
https://medium.com/@dragonereum
https://t.me/dragonereum