Dusk Foundation, the not-for-profit blockchain research organization, announces today the addition of five new board members; Gary Quin, Richard Sanders, James Roy Poulter, and Marcel Roelants. Dusk is developing the first unrestricted, unsurveilled and fully distributed blockchain-based communication network to protect free speech and exchange of ideas.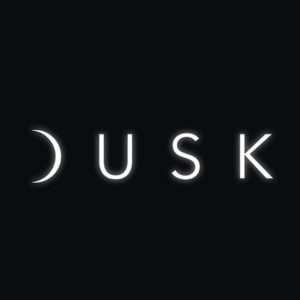 Gary Quin is Senior Advisor to Credit Suisse and the former CEO of Blackrock Communications. Gary has 25 years of experience in the telecommunications and media space, including building, financing, and acquiring successful businesses in the sector. Gary currently leads Credit Suisse's investment banking and capital markets division in Ireland, and during his tenure as Senior Advisor has led Credit Suisse to win Euromoney's 2011 award for Best Investment Bank in Ireland. Gary has raised more than €12 billion for Irish corporations since 2013, including the largest real estate investment trust IPO in Europe, the Middle East and Africa since 2010 and the largest Irish IPO in the last decade.
Richard Sanders is an experienced blockchain investigator, probing some of the industry's most notorious hacks, including last year's EtherDelta hack. He co-founded blockchain investigation agency CipherBlade in 2018, where he now serves as Chief Security Officer. Richard's work has already led to arrests, prosecutions, and asset recovery in many cases.
James Roy Poulter is CEO of The Reserve, an investment bank that links the traditional finance sector to the world of cryptocurrency. The Reserve runs a decentralized conference every two weeks across over 20 countries, raises capital and provides investor relations services. He was recently featured on Forbes 30 Under 30 for his previous role as CEO of Pronto, which raised $2 million for its groundbreaking London food delivery service.
Nicolas Cimon is the Managing Director of Cross Border Consulting. He has 20 years of experience in the legal and consulting business working in Canada and Europe and worked as a securities lawyer for Ogilvy Renault. He was involved in major IPOs of securities, issuance of debt, hybrid securities and takeovers. Nicolas executes strategic recruitments for international law firms, investment banks, and leading blockchain technology companies.
Marcel Roelants brings years of experience in the payment sector to Dusk, and is currently Advisor at BitPay and mentor at Startupbootcamp. After serving as General Manager of GE Capital in Benelux for 7 years, Marcel went on to spend six years as General Manager of MasterCard in Benelux, growing its market share from 5% to 85% during his tenure. Marcel has now introduced SEQR, the most widely-used mobile wallet in Europe, to the region as well. As advisor to Bitpay, Marcel also plays a key role in the world's largest bitcoin payment processor.
"We're thrilled to welcome this new cadre of advisors to the Dusk Foundation board," said Emanuele Francioni, Project and Tech Lead of Dusk Foundation. "Gary Quin's renown in the telecommunications world will greatly aid our integration into the field. Richard Sanders's groundbreaking record investigating blockchain hacks will give us a great leg-up when it comes to preemptive security decisions and any troubleshooting we may need. James Roy Poulter brings a fresh, expansive view to the board, which will be a huge asset when scaling. Nicholas Cimon will be instrumental as both legal counsel and consultant in the securities industry as we set up the standard for a decentralized privacy network and Security Token Offerings. And when it comes to the payment side of operations, empowering our customers to make secure and unsurveilled financial transfers, there's no better expert to have on your side than Marcel Roelants. This new infusion of talent comes at the perfect time as Dusk approaches its operational rollout."
"The ability to communicate and transfers assets free from interruption, censorship, or surveillance will empower activists and movements around the world. Many currently have no such outlet and face serious impediments to their freedom of speech daily under totalitarian regimes," said Richard Sanders. "Dusk's potential to protect business owners as surveillance and corporate espionage become more and more the norm is also important. When it comes to sensitive deals or internal records, it's paramount that company communications be safe and secure. Leveraging military grade security for audiences ranging from the individual to the corporation while maintaining not just compliance, but positive relationships, with governments, is something that is simply unprecedented and Dusk is a trailblazer. I'm proud to lend my expertise to this important project."
About
The Dusk Foundation is a not-for-profit that governs the fundraising and realization of the Dusk Network. Its main task is to advance the research and development of the unrestricted, unsurveilled and fully distributed blockchain-based Dusk Network, while promoting the utilization and diffusion of its digital cash, DUSK. The objective of the Dusk Foundation is to advance the sustainability of a true decentralized ecosystem, conceived to protect the right to privacy, which is an existential prerequisite for confidential business activities, state security, human and business relationships, and ultimately, personal freedom.
Join on Telegram: https://t.me/DuskNetwork